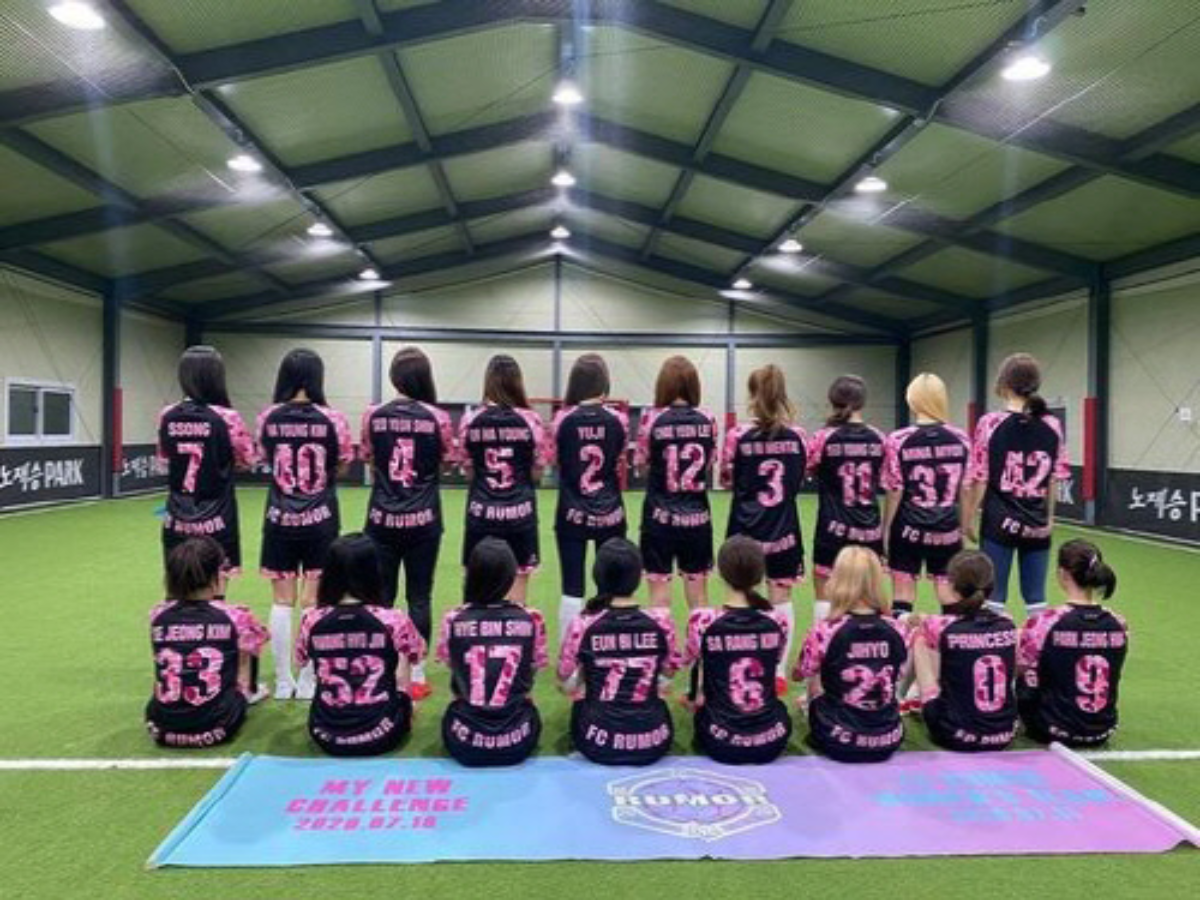 (PRESSREELS) FC RUMOR, a women's soccer team composed of popular celebrities and others, actively refuted the controversy when it became controversial with the news of its founding. APINK Oh Ha-young and Gugudan Kim Se-jeong, who previously posted photos of Rumor FC's inaugural ceremony on their Instagram, expressed their positions directly on the allegations.
FC RUMOR, which was recently founded, has become an issue as it includes a number of famous female entertainers, including Kim Se-jeong of Gugudan and Oh Ha-young of APINK, Jihyo and Mina of TWICE. However, controversy has grown as some communities have raised suspicions that the purpose of socializing with the existing men's team is to strengthen their friendship.
APINK's Oh Ha-young tweeted on July 19: "They are members who gathered because they like soccer. I was surprised by the excessive amount of malicious comments and giddy comments coming from personal messages. There were many things I heard for the first time. We didn't have any meetings with anyone else except us, and we just got together because of good sports and games," he explained.
"It's a women's team made up of people who like soccer, and everyone started working out because they worked hard and worked out. I think there have been many rumors caused by misunderstanding and speculation," he said. "I learned it later because I wanted to tell the fans that I'm learning properly, but I think there are a lot of people who are thinking in the wrong direction."
"We have nothing to do with the men's team, and I've never played or watched soccer with them. COVID19 is gathering carefully. I will be more careful if the fans are worried," he said. "I'm sorry to make you misunderstand. We are going to consult with the company to respond to malicious comments and postings that are going too far. It is a team made with good purpose and purpose. Please refrain from misunderstanding."
Kim Se-jeong of Gugudan also explained in an Instagram story as follows.

1.The men's team and the women's team have nothing to do with each other. We don't know who is there and we don't even know each other.
2.It is a group that really likes soccer, wants to learn soccer, and wants to find good hobbies.
3.There are not only entertainers but also the general public. We apologize for the fact that we, as celebrities, did not care about personal privacy first. I had a short thought.
Meanwhile, photos of the founding ceremony of "FC RUMOR" include Miss Korea, models, girl groups and actors, including Kim Na-young and Kim Se-jeong of GUGUDAN, APINK Oh Ha-young and Yoo Ji-ji from BESTie, TWICE Jihyo and Mina, EXID Jeonghwa, actress Kim Sae-ron, comedian Ko Yu-ri and Hwang Hyo-jin from Oblis.