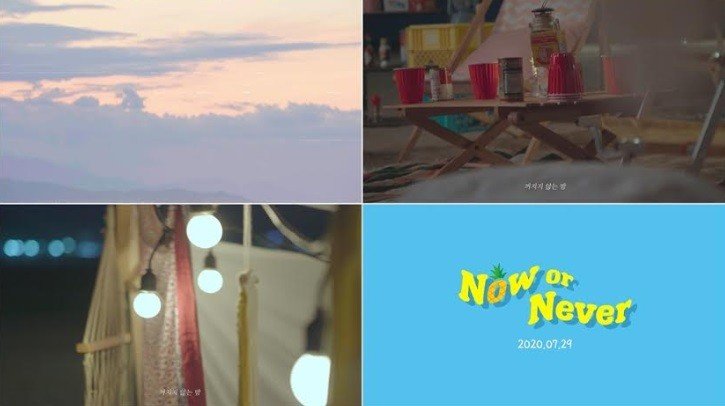 (PRESSREELS) DSP Media released the story film "Now or Never" of its summer special single "Hello Summer" on its official SNS channel on July 19, signaling an imminent comeback.
In the released video, April's special narration was wrapped, including "A Single Day's Vacation given to us," "A Sand Egg that tickles the cool waves and toes as we walk against the red sun," "This summer, which seems like every year but is different, now or forever," and "and the night that never goes off."
In particular, April's voice combined with colorful bottles of drinks, the waves that make you feel the summer's emotions, and beautiful camping lights, and April's voice was enough to raise expectations for a comeback.
April will release her summer special single 'Hello Summer' at 6 p.m. on July 29 and greet 'Fineapple' around the world with 'Now or Never'. The new song is known to be full of refreshing charms that go well with midsummer, so you will be able to feel April's summer, which is bright and lively.
April will meet 'Fineapple' around the world with various contents before her comeback. From the 20th, individual concept photos and videos of "Hello Summer" will be released sequentially, and the music video teaser for "Now or Never" will be released on July 27 and 28.