Once again, they released thee annual list of best Google and Apple apps and games for this year 2019.
Apple celebrated for the first time a real event celebrating its choices of the winner.
Apple's event was in New York, and the spotlight was given to the people who dedicated their time to developing their apps and games. Apple chose the winner according to the "nexus of digital pop culture," but the list tells more of the key selling features for the devices.
Here are the 2019 best apps and games that you have been waiting for Apple.
Flow by Moleskine – the iPad app of the year. This design already garnered the 2019 Design Award. Users take advantage of the digital graphite pencils and chisel-tipped marketers to draw and sketch-like in reality. It also offers dozens of combination options from paper styles, colors, etc.
Affinity Publisher – the Mac app of the year. This allows its users to make several designs and publish books, brochures, posters, and a lot more. This is more than its $35 w
The Explorers – the Apple TV app of the year. This showcases diverse visual inventory from photographers, videographers, scientists, artists, and a lot more from around the world. You would most likely enjoy it on a high definition screen.
Sky: Children of the Light – Apple's iPhone Game of the Year. This game has beautifully laid out design games for Apple gadgets. A dreamlike realm in the kingdom of the sky, the company also created a video game "Flower," known for its very artistic scenery in the game. That was even showcased in the Smithsonian Museum of Art. This game is free, but you may purchase in-app.
Hyper Light Drifter – the best iPad game. This action-adventure won the prize for Audience and Excellence in Visual Arts at the Independent Games Festival back in 2017
GRIS – best Mac game. This game is about a young girl on a journey, and as it progresses, she discovers different abilities through her dress.
Wonder Boy: The Dragon's Trap – the Apple TV Game of the Year. This game is by DotEmu and developed by LizardCube with the cooperation of series creator Ryuichi Nishizawa, bringing back the 80's cult classic. This is part of one of the company's broader gaming trends from a year of "blockbusters reimagined."
Spectre Camera – best iPhone app. This app uses artificial intelligence to create exposures long enough to capture it vividly. It also removes unwanted background content like crowds, and it could also draw light trails if you want to create a river-like effect.
Sayonara Wild Hearts – Best Apple Arcade Game. This is a dreamy arcade game focusing, which is about motorcycles, skated boarding, wielding swords, and breaking hearts.
Apple has been developing products that would bring out the artist in its users. Their phone can be used as creative tools, and because of this, Apple's message has reached out yet again to different developers and users through their celebration of the best apps and games.
READ MORE: Taylor Swift on the Cover of January 2020 British Vogue
Partnership on AI technology for exporting K-contents : NEW ID & SKT
NEW ID announced on the 29th that it has signed a business agreement with SK Telecom on 'AI-based Post Production Platform Development' to export K-contents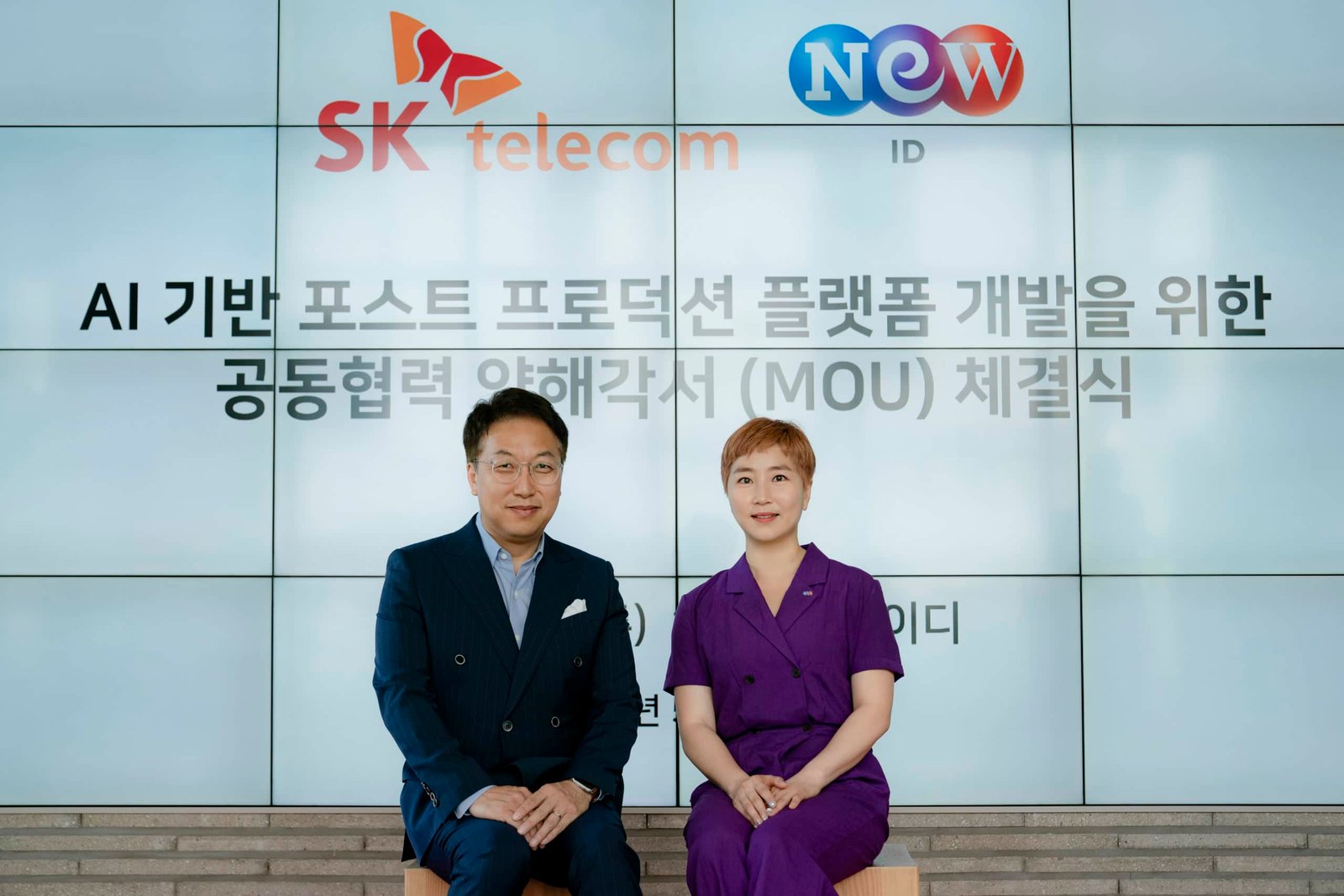 SK Telecom and NEW ID, a global digital platform/content business affiliate of NEW, have formed a partnership.

NEW ID announced on the 29th that it has signed a business agreement with SK Telecom on 'AI-based Post Production Platform Development' to export K-contents.

Post-production work, such as the removal of Korean subtitles and copyrighted music for localization, is an important part of the export of Korean Wave content. However, there was a heavy burden of time and cost, and the difficulty of having to manually carry out the entire process. 

In response, the two companies decided to develop a post-production automation platform through AI by combining SK Telecom's AI-based media element technology and NEW ID's media content distribution and platform capabilities. 

SK Telecom supports eliminating Korean subtitles in contents through AI, eliminating BGM without loss of voice, converting real-time scoreboard language into a sports relay screen, and upscaling technology that converts full HD images to 4K∙8K. 

Contents that have been reprocessed through this technology will be exported to 11 countries including the U.S., Canada, and Mexico through NEW ID's global digital TV channel. In addition, the company plans to actively expand cooperation with domestic media companies such as movies and broadcasting. 
"Although it has been difficult for various Korean entertainment programs to enter overseas markets due to Korean subtitles and music rights, we want to contribute to upgrading the domestic media industry so that the Korean Wave can spread beyond dramas and K-Pop to entertainment and sports through the development of AI-based post-production technology," said Kim Hyuk, head of SK Telecom's 5GX Media Business Group. 

We are pleased to open a way to dramatically enhance the competitiveness of Korean content in the global media market based on SK Telecom`s unique technology, said June Park, President of NEW ID's business division. We will do our best to remove the restrictions imposed on the global localization and platform application of digital contents such as movies, dramas, entertainment and sports broadcasting and to expand overseas distribution channels.
The 'BTS' Bag Made of Car Seats, Fostered by the Government
Expectations are high that up-cycling products will become a trend, with idol group BTS wearing bags made of car leather seats.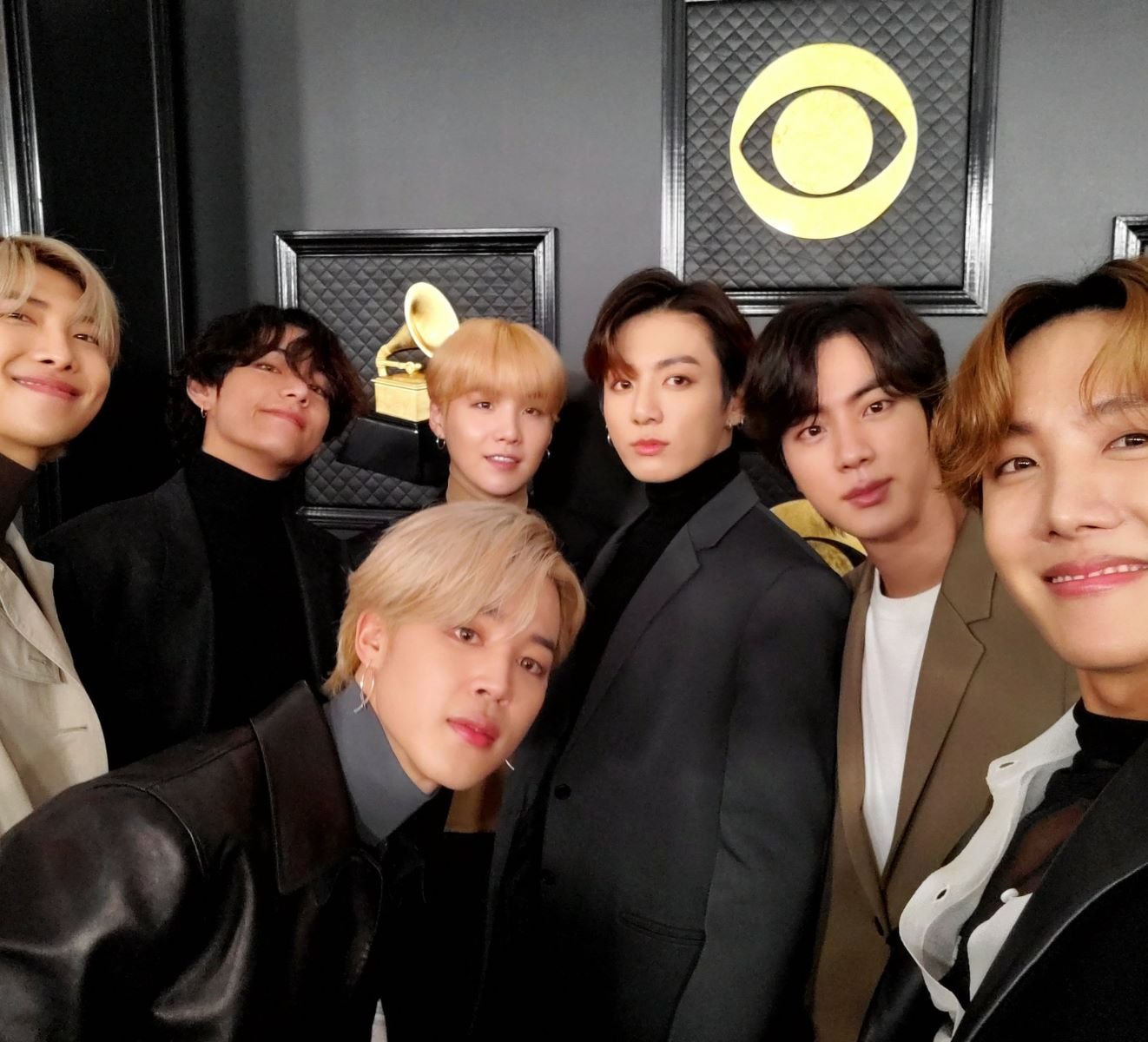 The government will foster an upcycle industry that transforms waste resources into new products to achieve both 'waste reduction' and 'job creation.' Expectations are high that up-cycling products will become a trend, with idol group BTS wearing bags made of car leather seats.
The Ministry of Environment said on May 21 that it will invest 1.5 billion won in fostering up-cycling companies this year.
Up-Cycling means adding new ideas and designs to waste resources to produce high value-added products. There are about 400 Up-Cycling companies in Korea. The Ministry of Environment believes that the up-cycling industry is a green new industry that can be effective in reducing waste and creating jobs, and decided to select 25 companies to provide intensive support.
Among them were 'MORETHAN,' an up-cycling company that has already gained fame for its BTS bags. BTS leader RM once became a hot topic on social media by wearing a 'MORETHAN' bag made from car leather seats.
READ MORE: Hyundai Motor Company Has Surpassed 100 Million Views on BTS' 'Global Hydrogen Campaign'