During an interview with The New York Times, Ben Affleck revealed some of his decisions in life, and that includes divorcing Jennifer Garner.
He first talked about drinking, as he clears his throat, he said, "I drank relatively generally for a long time. What happened was that I started drinking more and more when my marriage was falling apart.
This was 2015, 2016. My drinking, of course, created more marital problems."
That was then that his marriage with Garner started to change. He has three children with Garner.
They had at first extended separation. "The biggest regret of my life is this divorce. Shame is really toxic. There is no positive byproduct of shame. It's just stewing in a toxic, hideous feeling of low self-worth and self-loathing."
He breathed long and depended slowed down, "It's not particularly healthy for me to obsess over the failures — the relapses — and beat myself up".
He added, "I have certainly made mistakes. I have certainly done things that I regret. But you've got to pick yourself up, learn from it, learn some more, try to move forward."
At 47, he tries hard to work himself back to the spotlight on track. Although he has four movies coming up, it still is not guaranteed that he will have a positive outcome.
In 2013, he also had an issue with a show host. He groped Hillarie Burton during an MTV show.
He, however, apologized for the incident on Twitter and said, "I misbehaved toward Ms Burton, and I sincerely apologize."
He didn't talk much about his alcohol issues in the past. He said "Relapse is embarrassing. I wish it didn't happen. I wish it weren't on the internet for my kids to see. Jen and I did our best to address it and be honest."
Ben Affleck said he lived with his drunken father almost every day, "My dad didn't get sober until I was 19." But then he realized through his journey about living well.
"The older I've gotten, the more I recognize that my dad did the best he could," Affleck added, There's a lot of alcoholism and mental illness in my family. The legacy of that is quite powerful and sometimes hard to shake."
His brother also has something to say about alcoholism and sobriety. His grandmother took her life in a motel when she was 46. His uncle killed himself with a gun, and an aunt was a heroin addict.
He said, "It took me a long time to fundamentally, deeply, without a hint of doubt, admit to myself that I am an alcoholic. The next drink will not be different."
Many of the stars today have spoken about being sober. Brad Pitt was one of them. Jamie Lee Curtis, Demi Lovato, Anthony Hopkins, Jessica Simpson, Elton John, Demi Moore and a lot more have sought help and have become sober for decades and years now.
Affleck thanked some of his friends for being there with him. "One of the things about recovery that I think people sometimes overlook is the fact that it teaches certain values. Be honest. Be accountable. Help other people. Apologize when you're wrong."
Read More: President Donald Trump Pardons A Lot of Prisoners
BLACKPINK With a Hat-Trick As They Once Again Retain The #1 Spot In NEW K.ID's Weekly Chart
NEW K.ID, the No.1 TV channel for all K-Pop entertainment and source (https://cutt.ly/NEWKID), announced its weekly chart for the 3rd week of August.
BLACKPINK retains its #1 spot in the NEW K.ID's weekly chart for three consecutive weeks as they tie with WINNER's previous record. BLACKPINK has announced a new single dropping on August 28th which will be a collaboration with American pop star, Selena Gomez. Selena Gomez also recently teased her collaboration with BLACKPINK on her Instagram post captioned, "SELPINK pulling up soon. 8/28".
Following their release of the single, BLACKPINK will be releasing their first debut album on October 2nd.
PENTAGON, SHINee, GWSN, and N.Flying all retained their spots in TOP5. The 6th place, WINNER, celebrated their 6th year debut anniversary. MINO posted a photo of WINNER on his Instagram, celebrating the time and unforgettable memories that they have spent together for the last 6 years.
Ranked at #9, SF9's Rowoon has been named as 'The North Face white label's F/W' model and its brand ambassador. With a height over 6'3'', Rowoon not only has a youthful personality but also has various talents as he can both sing and act in various entertainment fields. The North Face saw that Rowoon's versatility perfectly matched its brand image and decided to partner with Rowoon.
Coming in at #10, DAY6's sub-unit, Even of Day, is releasing a new album, 'The Book of Us: Gluon – Nothing can tear us apart' on August 31st. All 7 songs in the album are written and produced by the Even of Day members. Young K is expected to play guitar in place of Sungjin and Jae. JYP's representative commented, "Young K showed his expertise on the bass guitar and will continue to play more instruments." It was also mentioned that Wonpil's synthesizer and Dowoon's electronic drum will be key in this album.
Additionally, in last week's '2020 SORIBADA BEST K-MUSIC AWARDS', GWSN and LOONA won New Wave New Artist Awards while GFRIEND took the main prize (bonsang) home.
NEW K.ID, the only TV channel that allows viewers to enjoy K-POP Idol-related content programming 24/7 and exclusive episodes curated from 10K+ videos, is available at CH 511 for free on LG Smart TVs and XUMO apps on all Internet-connected devices.
Death after unmasked arrest – Mexico Floyd
The official reason for the arrest revealed by the police is not known, but the video footage posted on social media at the time of the arrest suggests that the reason is "not wearing a mask."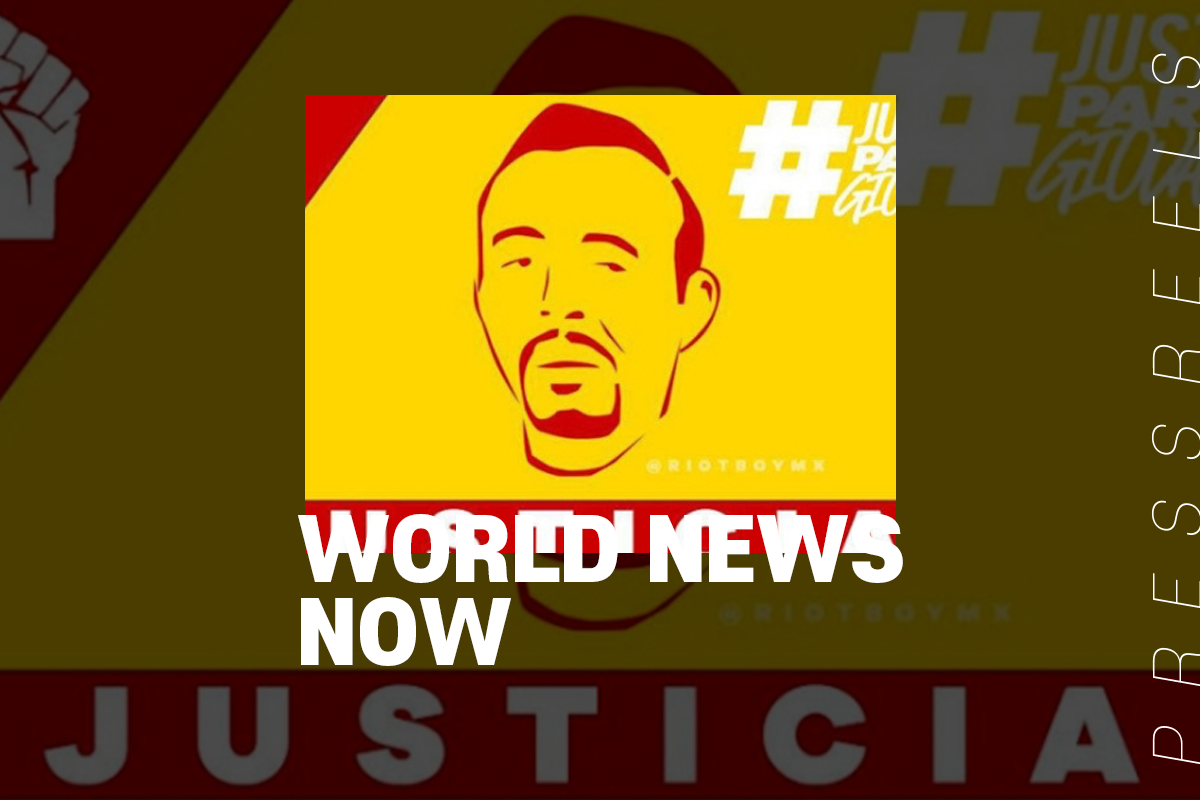 Amid a stir across the U.S. over the "George Floyd" incident that killed white police abuses, similar cases of abuse of public power have been revealed in Mexico, sparking public outrage.
The daily El Universal has been protesting against the incident since it was belatedly revealed that construction worker Giovanni Lopez died the next day after being arrested by police in Guadalajara, western Mexico, on April 4.
The official reason for the arrest revealed by the police is not known, but the video footage posted on social media at the time of the arrest suggests that the reason is "not wearing a mask."
Death of George Floyd
On May 25, 2020, George Floyd, a 46-year-old black man, died in Minneapolis, Minnesota, after Derek Chauvin, a white police officer, knelt on Floyd's neck for almost nine minutes while Floyd was handcuffed face down in the street