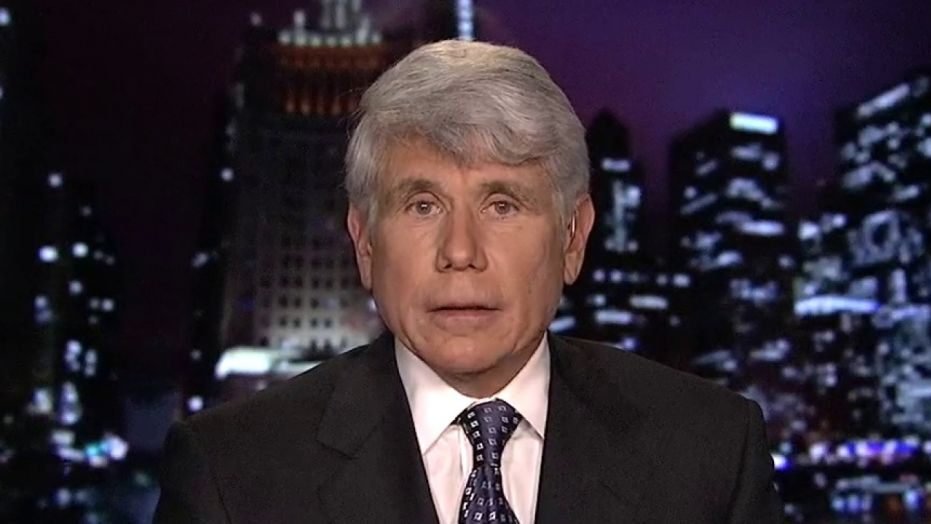 President Donald Trump Pardons Former Illinois Governor (And "Apprentice" Contestant) Rod Blagojevich
On Tuesday, President Donald Trump pardoned and granted clemency to 11 people who were found guilty of corruption, tax fraud, lying to the Whitehouse and financial crimes. his supporters made appeals in Fox News. One of the people pardoned was Rod Blagojevich.
Back in 2009, Blagojevich was found to be selling off the vacant Senate seat of Obama, and such phone calls were wiretapped, as he was looking for the highest bidder, "I've got this thing, and it's fucking golden. I'm just not giving it up for fuckin' nothing. I'm not going to do it. And, and I can always use it. I can parachute me there."
This infamous wiretapped call was about the trade he was going to have in return for the appointment of the seat.
Also pardoned was former New York Police commissioner Bernard Kerik. He was nominated to the Department of Homeland Security Leader while George Bush was still the president.
He withdrew his name when some questions about the immigration status of his household employees came up in the air.
Also, Kerik pleaded guilty for the tax fraud felony charges and for lying to officials in the white house while working his way up to the DHS.
Another pardoned financier, Michael Milken, was known for "junk bonds" and pleaded guilty for six felony counts for illegal securities trading.
Meanwhile, executive grants of clemency were given to Edward DeBartolo Jr., Ariel Friedler, Paul Pogue, David Safavian, and Angela Stanton.
Aside from the administrative grants of clemency from the President, Tynice Nichole Hall, Crystal Munoz and Judith Negron commuted their sentences.
From all these, the Blagojevich case seems to be the highest-profile. His example and records are linked to corruption. Since March 15, 2012, he has been in Englewood Federal Correctional Institution for serving his time.
The decision of the president didn't come as a shock. He said that he has his eyes on Blagojevich's case.
In August last year, Trump said that he was considering commuting's Blagojevich's sentences as he believes that he is "treated unbelievably unfairly".
He explained, "He's been in jail for seven years over a phone call where nothing happens — over a phone call, which he shouldn't have said what he said, but it was a braggadocio, you would say. I would think that there have been many politicians — I'm not one of them, by the way — that have said a lot worse over the telephone."
On Tuesday, the president even said that Blagojevich's sentence was "ridiculous" for the 14-year sentence.
These two have known each other earlier because Blagojevich has been part of the Season 9 of The Celebrity Apprentice in 2010, a former reality tv show of Trump.
During that time, Trump has seen the potential of the former governor. He predicted that Blagojevich would be one of those breakout stars.
In 2011, Rod Blagojevich was sentenced to prison. As a governor of Illinois, he had the responsibility to put select and appoint a successor for whatever seat that was vacant.
According to one of the judges' opinion, "The evidence, much of it from Blagojevich's mouth, is overwhelming."
Read More: Mike Bloomberg Advances to the Next Democratic Debate
BLACKPINK With a Hat-Trick As They Once Again Retain The #1 Spot In NEW K.ID's Weekly Chart
NEW K.ID, the No.1 TV channel for all K-Pop entertainment and source (https://cutt.ly/NEWKID), announced its weekly chart for the 3rd week of August.
BLACKPINK retains its #1 spot in the NEW K.ID's weekly chart for three consecutive weeks as they tie with WINNER's previous record. BLACKPINK has announced a new single dropping on August 28th which will be a collaboration with American pop star, Selena Gomez. Selena Gomez also recently teased her collaboration with BLACKPINK on her Instagram post captioned, "SELPINK pulling up soon. 8/28".
Following their release of the single, BLACKPINK will be releasing their first debut album on October 2nd.
PENTAGON, SHINee, GWSN, and N.Flying all retained their spots in TOP5. The 6th place, WINNER, celebrated their 6th year debut anniversary. MINO posted a photo of WINNER on his Instagram, celebrating the time and unforgettable memories that they have spent together for the last 6 years.
Ranked at #9, SF9's Rowoon has been named as 'The North Face white label's F/W' model and its brand ambassador. With a height over 6'3'', Rowoon not only has a youthful personality but also has various talents as he can both sing and act in various entertainment fields. The North Face saw that Rowoon's versatility perfectly matched its brand image and decided to partner with Rowoon.
Coming in at #10, DAY6's sub-unit, Even of Day, is releasing a new album, 'The Book of Us: Gluon – Nothing can tear us apart' on August 31st. All 7 songs in the album are written and produced by the Even of Day members. Young K is expected to play guitar in place of Sungjin and Jae. JYP's representative commented, "Young K showed his expertise on the bass guitar and will continue to play more instruments." It was also mentioned that Wonpil's synthesizer and Dowoon's electronic drum will be key in this album.
Additionally, in last week's '2020 SORIBADA BEST K-MUSIC AWARDS', GWSN and LOONA won New Wave New Artist Awards while GFRIEND took the main prize (bonsang) home.
NEW K.ID, the only TV channel that allows viewers to enjoy K-POP Idol-related content programming 24/7 and exclusive episodes curated from 10K+ videos, is available at CH 511 for free on LG Smart TVs and XUMO apps on all Internet-connected devices.
Death after unmasked arrest – Mexico Floyd
The official reason for the arrest revealed by the police is not known, but the video footage posted on social media at the time of the arrest suggests that the reason is "not wearing a mask."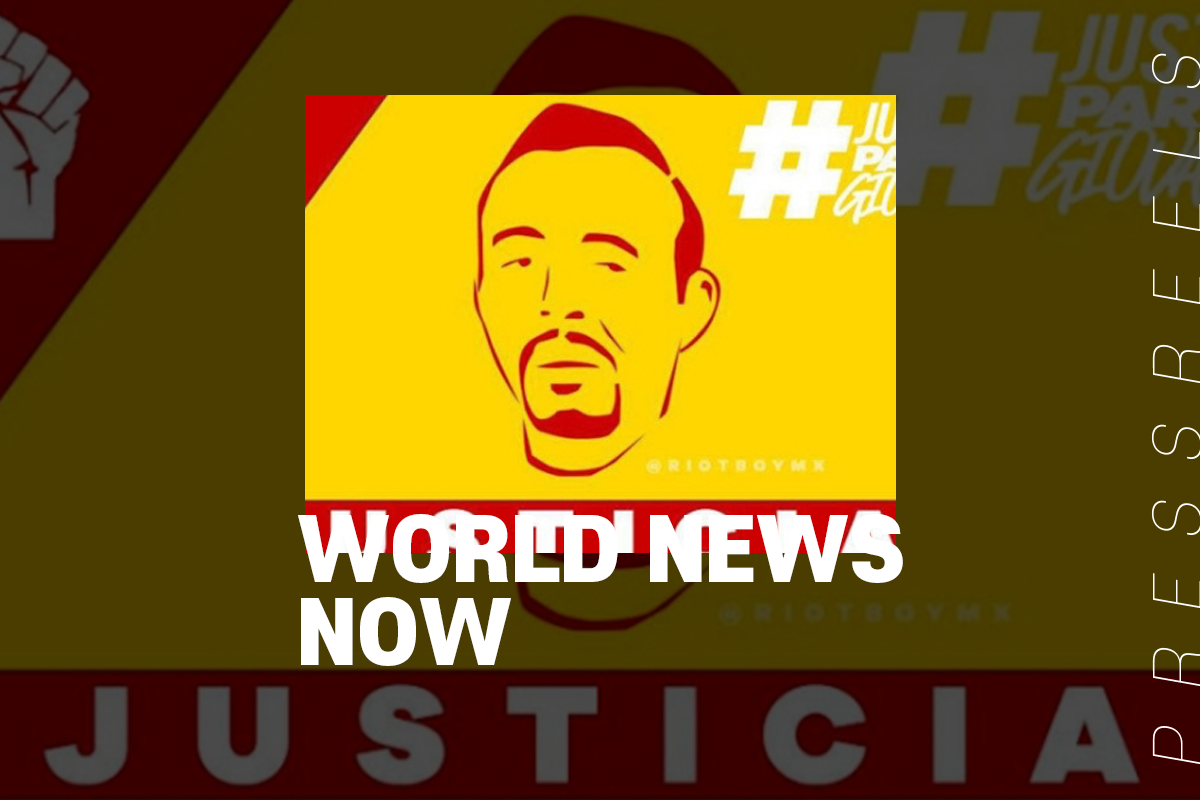 Amid a stir across the U.S. over the "George Floyd" incident that killed white police abuses, similar cases of abuse of public power have been revealed in Mexico, sparking public outrage.
The daily El Universal has been protesting against the incident since it was belatedly revealed that construction worker Giovanni Lopez died the next day after being arrested by police in Guadalajara, western Mexico, on April 4.
The official reason for the arrest revealed by the police is not known, but the video footage posted on social media at the time of the arrest suggests that the reason is "not wearing a mask."
Death of George Floyd
On May 25, 2020, George Floyd, a 46-year-old black man, died in Minneapolis, Minnesota, after Derek Chauvin, a white police officer, knelt on Floyd's neck for almost nine minutes while Floyd was handcuffed face down in the street