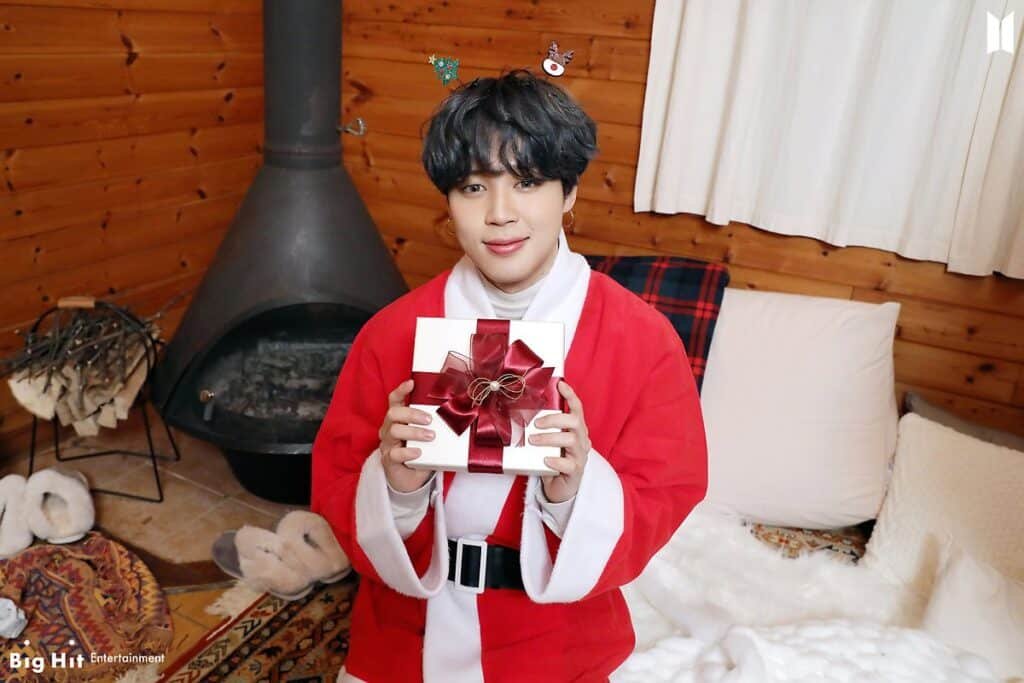 BTS Jimin's self-composed song "Christmas Love" debuted as No.1 in 45 countries around the world after its surprise release on the 24th.
Immediately after its release on SoundCloud, "Christmas Love" topped 45 countries around the world, including South Korea and the U.S., and debuted as the world's No.1 "All music genres" and No.1 "Global Beat" on the "Hot & New" chart.
It also ranks second in "All Music Genre" and second in "Global Beat" on the SoundCloud TOP50 chart this week, proving to be the world's hottest song.
"Christmas Love" achieved 1.94 million streams in the first 24 hours of its release, receiving 202,000 hearts, exceeding 2.8 million streams, and 229,000 hearts in 48 hours.
Three days later, Jimin's "Christmas Love," which surpassed 3.6 million streams on the 27th, is still loved by people around the world even though Christmas has already passed.
In particular, this song is a song that promotes the excellence of Hangeul to the world, and the word "sobok sobok(a Korean mimetic word expressing the snowflake's piling on the ground gently)" is a word that has become a hot topic for overseas fans as it can only be expressed in Korean.
Jimin is said to be expressing the meaning more beautifully with his rich tone by adding Korean words to the lyrics, spreading the excellence of Hangeul and Korean to the world.
A recently released track by Jimin, "Christmas Love," which world-renowned vocalist Jo Sumi praised as a "happy voice" and world-renowned popera singer Lim Hyung-Joo praised as "I'm listening all day," is expected to become the first carol song that comes to mind every Christmas.