(PRESSREELS) Group BTS member Jungkook is the only Asian to be named the world's 20 most beautiful men in 2020.
Recently, the Brazilian media "portalmaratimba" announced the world's 20 most beautiful men in 2020.
Among them, group BTS Jungkook was chosen as one of the most beautiful men.
The media published that Jungkook possessed the exotic beauty of Brazilian standards. He explained that he gained international fame as a Korean singer, music producer, composer and prominent BTS member and that millions of women like him.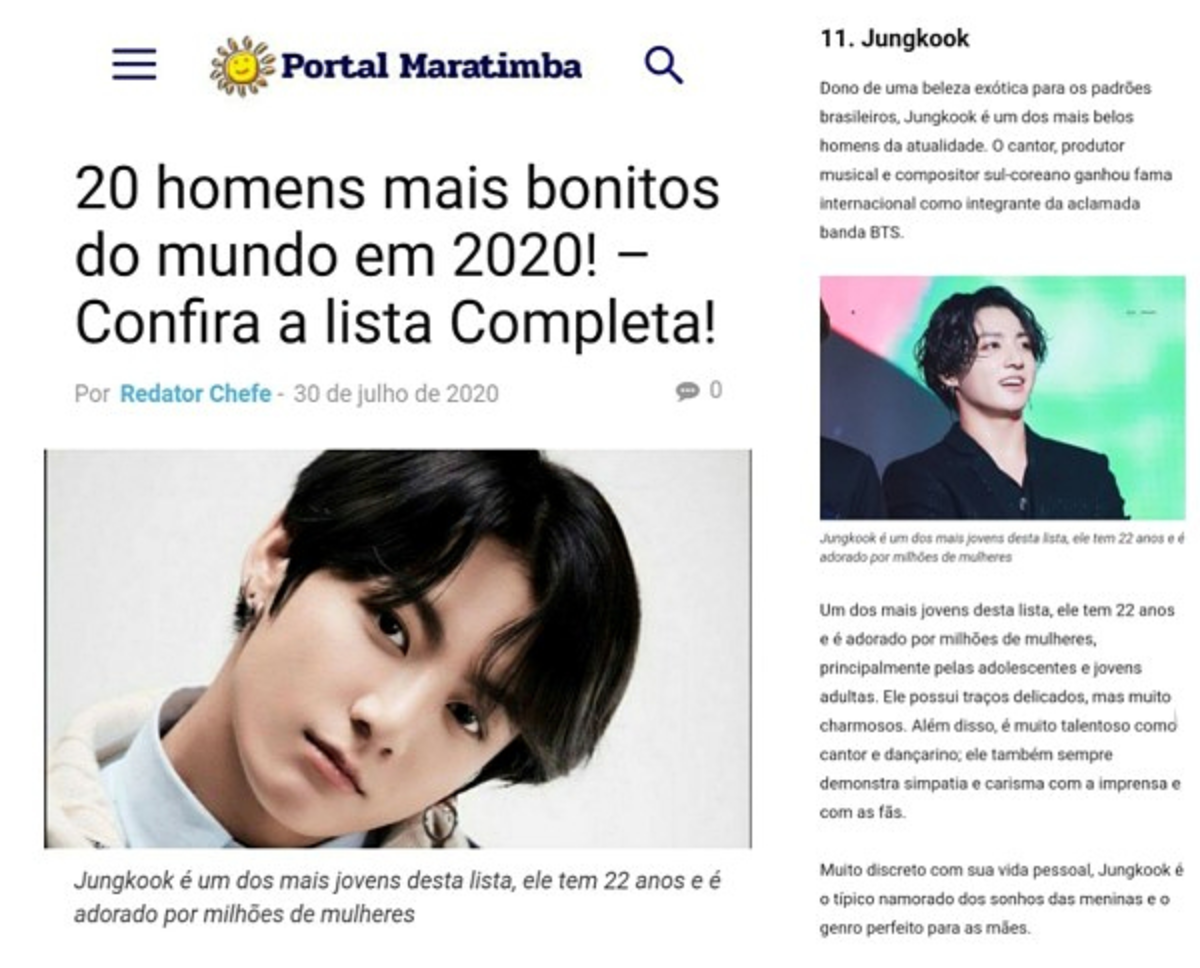 In particular, he added that teenagers and young adult women like him as the youngest of 20 people.
Jungkook is delicate and very attractive and very talented as a singer and dancer, the media introduced.
At the same time, Jungkook said he was very careful about his personal life and was typically a "boyfriend" for girls and a "perfect son-in-law" for mothers.
Among the 20 people listed with Jungkook were Ryan Gosling, David Beckham, Harry Styles, Brad Pitt, Bradley Cooper, George Clooney, Chris Hemsworth, and Leonardo DiCaprio.
On the list of the 20 people, Jungkook was the only Asian to be named.
Meanwhile, Jungkook was the only Asian to rank ninth among the 10 most handsome men in the world in 2018 by the U.S. media company Gazette Review, including the world's most handsome face by TC Candler in 2019.