(PRESSREELS) BTS member V even uploaded a photo of himself having a relaxing break with his dog "Tannie," making headlines.
The photo showed BTS member V lying on his bed and glancing at his dog, "Tannie."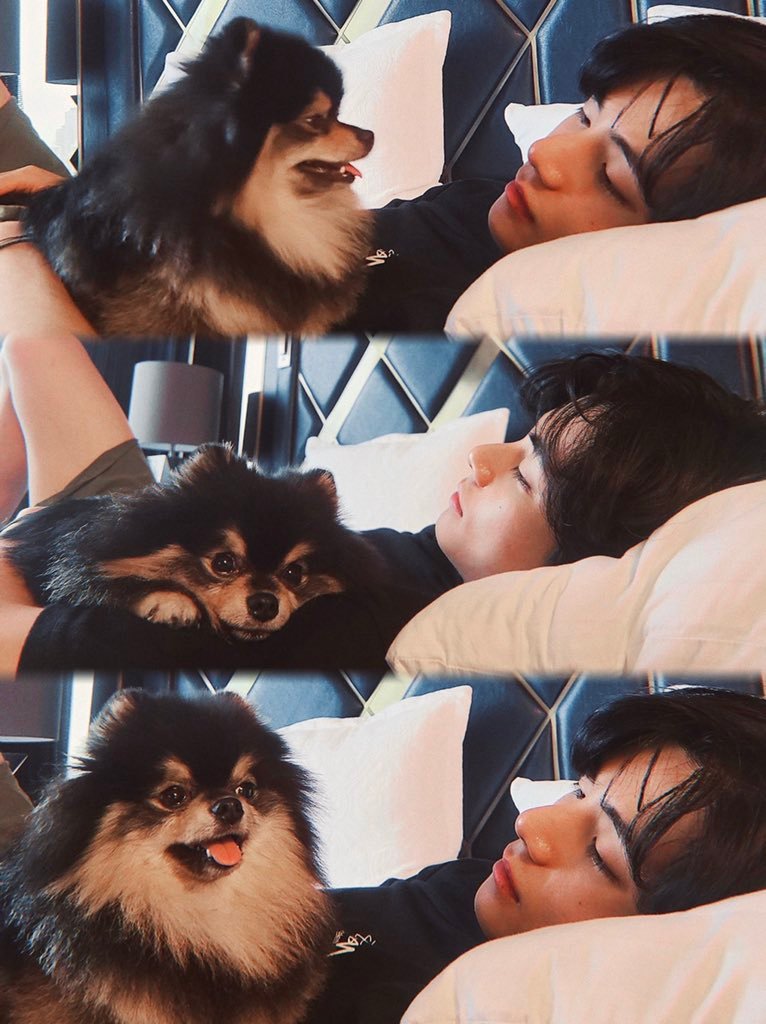 In the only three cuts, V stood out in casual clothes, natural hair, straight long eyelashes, and a sharp nose, and his eyes toward Tannie were lovely.
Also, Tannie had ample hair of a moderate length and many fans were pleased to see her lying comfortably on her stomach, leaning on his arm, after a glimmering eye contact with V.