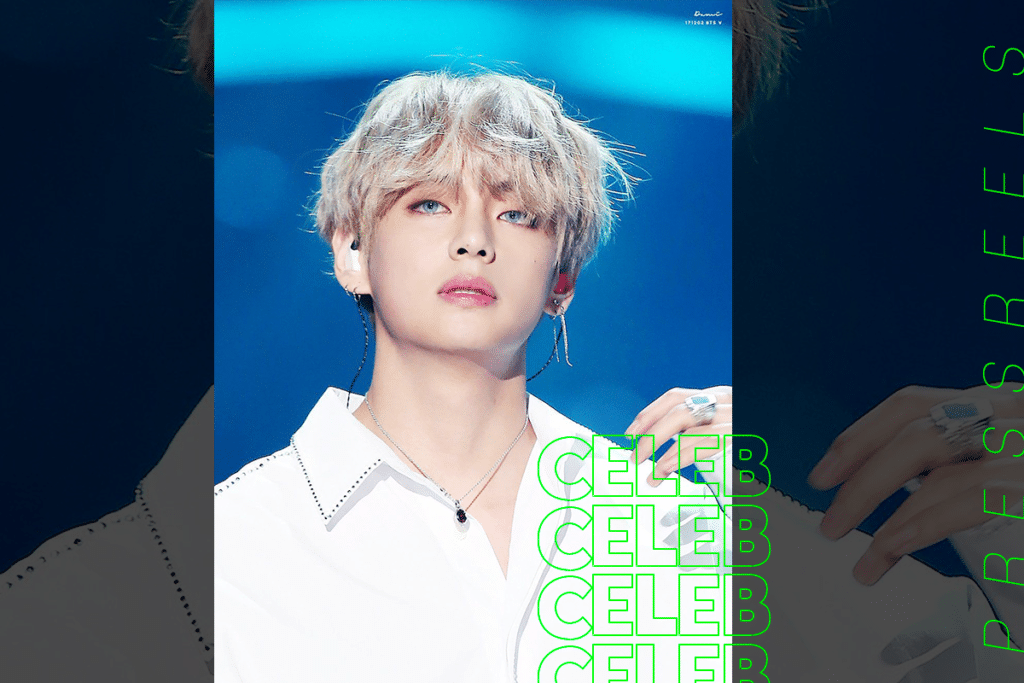 (PRESSREELS) In 2018, V received a letter from a 9-year-old boy. The boy said, "I don't have any friends. You're a fool who can't speak when people are looking at you. When I go to school, I play alone in the hallway and go into the classroom. My mother introduced me to my older brothers, so I listened to songs, watched "Run BTS," and danced along. I also have a friend. Thank you for being my friend. My arm hurts, so I'll write to V later," he wrote. The boy also drew V's character Tata himself and wrote, "I wish Tata would laugh."
Upon receiving the letter through SNS, V wrote back and released it on his official SNS. The boy's mother responded to V's reply and said, "My son ran here and there and cried so much that Taehyung said he was a friend of mine," and added, "My son's wish came true. I'm so grateful to Tae-hyung," he said.
Also, on the last weekend of July, the story of actor Oh Jung-se and cellist Bae Bum-joon, who was suffering from intellectual disabilities, made it warm online.
On tvN's "IT'S OKAY TO NOT BE OKAY," Bae continued to say on screen that he wanted to meet Oh Jung-se, who is currently starring as Moon Sang-tae, who suffers from autism spectrum (ASD) and high-function autism (HFA) with developmental disabilities, and Bae Su-ji, Bae's younger sister, told her agency that she wanted to meet with Oh Jung-se. Oh Jung-se spent a day at an amusement park with Bae in the form of a gatekeeper.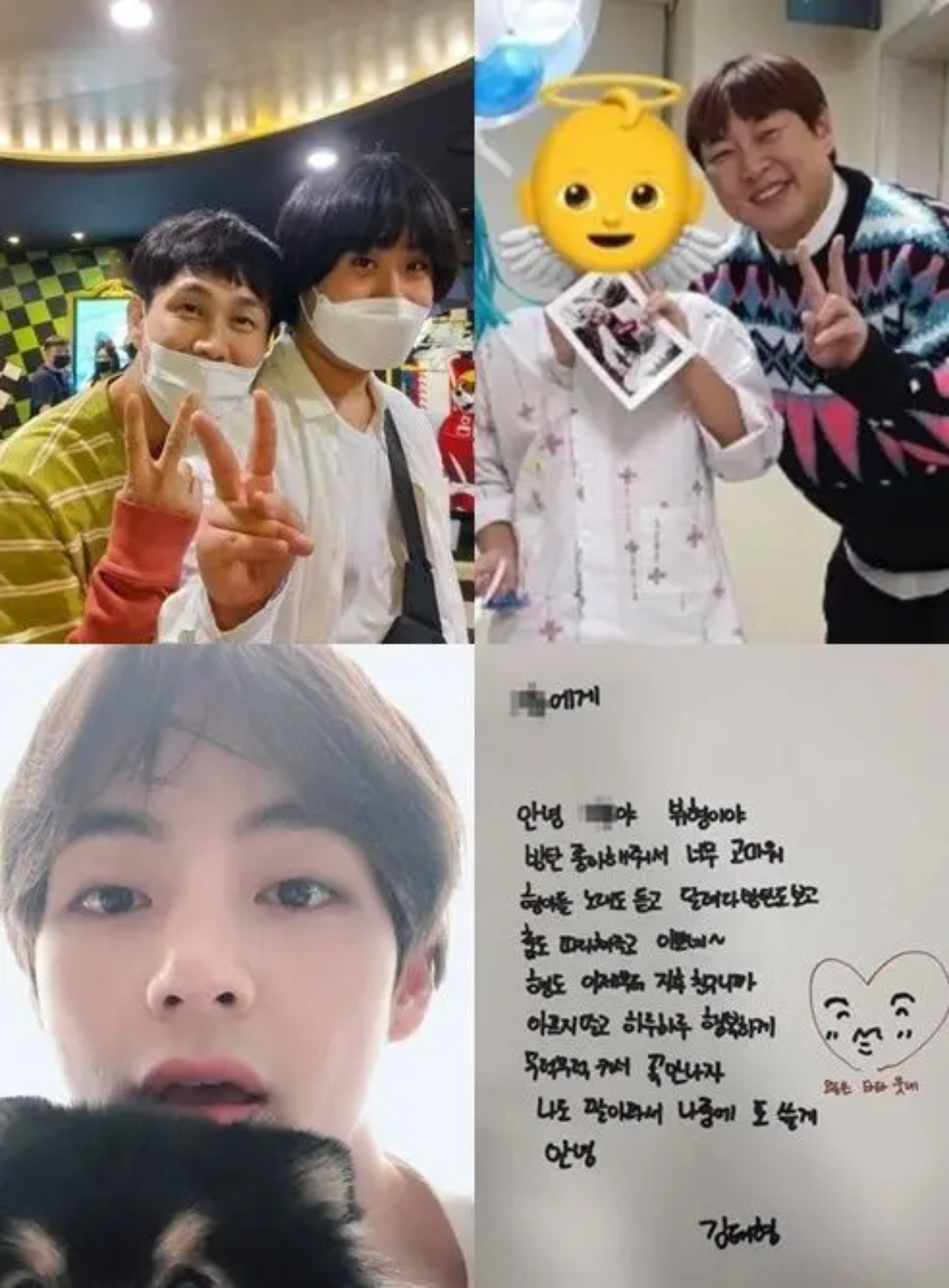 Bae posted on his Instagram on July 25th, "What if I meet an angel? It's blinding. I can't look straight at it. I'm tearing up. Before and after the meeting, I posted a picture saying, "It's such a dazzling time that I take it out one by one," and Bae Ji-soo also said, "I could feel how much research and consideration you had made before meeting your brother despite your busy schedule." He was a friend to my brother's eye level and continued to talk with my brother and concentrate fully, said Oh Jung-se, who was impressed by his consideration.
Oh Jung-se and Bae Bum-joon's stories were unique to say simply 'entertainer's good deeds'. The story began with the Instagram account of Bae Bum-joon and his younger sister. Although a celebrity visited, the request was a desperate need of a fan. Previously, I went to volunteer groups and groups and did not just roughly imitate them for taking pictures, nor did I sound perfunctory for the participation fee. So throughout the weekend, Oh Jung-se and Bae Jum-joon's "One Day at the Amusement Park" moved the public gently.
A celebrity's 'true' good deeds move other celebrities and fans. And again it moves the other public. Therefore, a celebrity's "true" good deeds are immensely influential. This is often revealed even if they hide it.
In December 2019, various online communities posted articles titled "Lee Jin-ho, a comedian who visited the hospital after reading comments."
According to the article, the father of a child with a brain tumor is the father of an 11-year-old child who suffers from a malignant brain tumor, called Mammoblastoma, on a YouTube channel run by Lee Jin-ho. The child was diagnosed on October 30 and has more than a year of chemotherapy and radiation after surgery on October 31. The son's favorite entertainer is Lee Jin-ho and he watches 'Comedy Big League' every week," the comment said.
The child's father then asked in the comments if Lee Jin-ho could give him a birthday present for his son, who is suffering from illness, to meet him in person on Dec. 3. Lee Jin-ho read the comments and visited the hospital in person to spend time with children's fans and cheer for their health. In addition, Lee Jin-ho's photo with a child fan was also released.
When Lee Jin-ho was known for his good deeds, he said when he appeared on SBS Power FM's "Cultwo Show," "I went to the hospital secretly, and it was known and SBS News even appeared. There are some good things about being known, but I didn't go with that mindset.
Of course, it's not just a situation where celebrities can laugh at the spread of these behaviors. This is because there are often instances where meaning changes or similarly excessive demands are made. An official of an agency said, "We can't do anything about the spread of the good news, but we are refraining from commenting as much as possible because we didn't mean to make it known."
Nevertheless, the opinion that celebrities should continue their 'true' good deeds is always valid. This is because it is a "common sense" situation in which the popularity received from the public should be returned to good influence.