President Trump announced today that the Department of Housing and Urban Development will be suspending foreclosures and eviction for mortgages insured by the Federal Housing Admission.
This, fortunately, is a big help for over 8 million households.
There is also an order for Fannie Mae and Freddie Mac to suspend foreclosures and eviction for single-family mortgages and that it should be backed up for 60 days according to the Federal Housing Finance Agency.
The agency director, Mark Calabria, made a statement and said, " This foreclosure and eviction suspension allows homeowners with an enterprise-backed mortgage to stay in their homes during this national emergency."
He continued, "As a reminder, borrowers affected by the coronavirus who are having difficulty paying their mortgage should reach out to their mortgage servicers as soon as possible… The enterprises are working with mortgage servicers to ensure that borrowers facing hardship because of the coronavirus can get assistance."
Earlier this month, the FHFA made an announcement that all government-sponsored enterprises would be provided payment forbearance that means payment of mortgages will be suspended for up to 12 months, specifically to borrowers which are hit by this coronavirus pandemic.
Furthermore, Fannie and Freddie are reminding the mortgage services that this forbearance is an option for these people who cannot make payments.
Congresswoman Carolyn B. Maloney wrote a letter to the 106 members of the congress and asked them for immediate action. "We must take proactive steps to protect the millions of working-class families, low-income households and minority communities who will be disproportionately affected as increasingly aggressive quarantine measures develop and are implemented on the local, state and federal levels."
As of the moment, there are many banks and other establishments that have responded to the coronavirus and the mortgage business.
Wells Fargo said it is committed to opening their banks "We remain focused on meeting the needs of our customers while reducing the risk to our employees and customers. The majority of our employees serve customers, care for critical operations or are in regulated capacities and therefore unable to work from home."
JPMorgan Chase also is taking another approach JPMorgan Chase & Co. is planning to implement a staggered work-from-home plan for its New York-area employees after the governor asked businesses to help the state slow the spread of the coronavirus.
The bank will split the workers, with one group working from home while the other is in the office, according to people with knowledge of the matter. After a week, the groups will rotate.
The plan applies to most corporate employees based in Manhattan, Brooklyn and Jersey City, New Jersey, but not to branch workers or traders, one of the people said.
The firm sent its Seattle-area employees home last week. Caliber Home Loans also made a statement regarding its employees working from home.
Fairway Mortgage said, We're working on migrating our entire home office to work from home——department to department." Black Knight will also be requiring their employees to do the same as the others, work from home.
Read More: WHO: Avoid Taking Paracetamol, Ibuprofen for Coronavirus Symptoms
BLACKPINK With a Hat-Trick As They Once Again Retain The #1 Spot In NEW K.ID's Weekly Chart
NEW K.ID, the No.1 TV channel for all K-Pop entertainment and source (https://cutt.ly/NEWKID), announced its weekly chart for the 3rd week of August.
BLACKPINK retains its #1 spot in the NEW K.ID's weekly chart for three consecutive weeks as they tie with WINNER's previous record. BLACKPINK has announced a new single dropping on August 28th which will be a collaboration with American pop star, Selena Gomez. Selena Gomez also recently teased her collaboration with BLACKPINK on her Instagram post captioned, "SELPINK pulling up soon. 8/28".
Following their release of the single, BLACKPINK will be releasing their first debut album on October 2nd.
PENTAGON, SHINee, GWSN, and N.Flying all retained their spots in TOP5. The 6th place, WINNER, celebrated their 6th year debut anniversary. MINO posted a photo of WINNER on his Instagram, celebrating the time and unforgettable memories that they have spent together for the last 6 years.
Ranked at #9, SF9's Rowoon has been named as 'The North Face white label's F/W' model and its brand ambassador. With a height over 6'3'', Rowoon not only has a youthful personality but also has various talents as he can both sing and act in various entertainment fields. The North Face saw that Rowoon's versatility perfectly matched its brand image and decided to partner with Rowoon.
Coming in at #10, DAY6's sub-unit, Even of Day, is releasing a new album, 'The Book of Us: Gluon – Nothing can tear us apart' on August 31st. All 7 songs in the album are written and produced by the Even of Day members. Young K is expected to play guitar in place of Sungjin and Jae. JYP's representative commented, "Young K showed his expertise on the bass guitar and will continue to play more instruments." It was also mentioned that Wonpil's synthesizer and Dowoon's electronic drum will be key in this album.
Additionally, in last week's '2020 SORIBADA BEST K-MUSIC AWARDS', GWSN and LOONA won New Wave New Artist Awards while GFRIEND took the main prize (bonsang) home.
NEW K.ID, the only TV channel that allows viewers to enjoy K-POP Idol-related content programming 24/7 and exclusive episodes curated from 10K+ videos, is available at CH 511 for free on LG Smart TVs and XUMO apps on all Internet-connected devices.
Death after unmasked arrest – Mexico Floyd
The official reason for the arrest revealed by the police is not known, but the video footage posted on social media at the time of the arrest suggests that the reason is "not wearing a mask."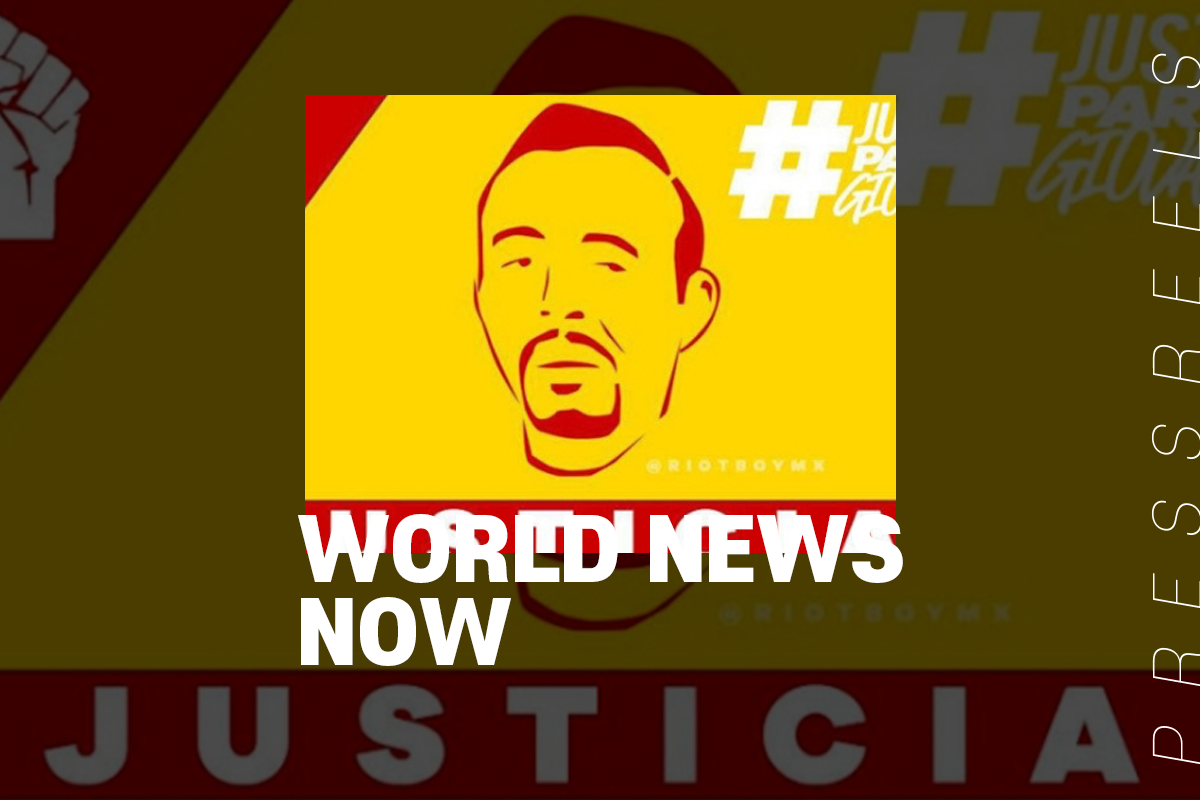 Amid a stir across the U.S. over the "George Floyd" incident that killed white police abuses, similar cases of abuse of public power have been revealed in Mexico, sparking public outrage.
The daily El Universal has been protesting against the incident since it was belatedly revealed that construction worker Giovanni Lopez died the next day after being arrested by police in Guadalajara, western Mexico, on April 4.
The official reason for the arrest revealed by the police is not known, but the video footage posted on social media at the time of the arrest suggests that the reason is "not wearing a mask."
Death of George Floyd
On May 25, 2020, George Floyd, a 46-year-old black man, died in Minneapolis, Minnesota, after Derek Chauvin, a white police officer, knelt on Floyd's neck for almost nine minutes while Floyd was handcuffed face down in the street