The Defense Production Act, a wartime authority was invoked by President Trump so he will be able to produce critical equipment in combating the coronavirus pandemic.
This act was established during the Korean War in 1950 after the war powers legislation that was present during the World War II to be able to direct industries to produce weapons, vehicles and other tools needed for war.
For example, the automakers from Detroit at that time was directed to shift its production.
According to Wikipedia, The Defense Production Act is a United States federal law enacted on September 8, 1950, in response to the start of the Korean War.
It was part of a broad civil defense and war mobilization effort in the context of the Cold War. Its implementing regulations, the Defense Priorities and Allocation System (DPAS), are located at 15 CFR §§700 to 700.93. Since 1950, the Act has been reauthorized over 50 times.[ It has been periodically amended and remains in force.
The president said, "It can do a lot of good things if we need it, We'll have it all completed, signing it in just a little while." The main sections of the Defense Production Act would be:
Companies should accept and give priorities to contracts from the government. Furthermore, "materials, services, and facilities to promote the national defense or to maximize domestic energy supplies." This will be used for all medical supplies.
This act also could provide financial measures like loans, loan guarantees, purchases, and purchase commitments, to speed up the production of materials "needed to support national defense and homeland security procurement requirements."
This serves as a voluntary guarantee "an association of private interests, approved by the Government to plan and coordinate actions in support of the national defense."
This act would give the government authority to get information from businesses, authorizes establishment of the National Defense Executive Reserve, and a Committee on Foreign Investment in the United States – which works on the effects on national security of certain mergers, acquisitions, and furthermore takeovers related to foreign investment in the country.
According to Loren Thompson, a defense industry consultant and military expert The Defense Production Act permits the president to push national security items to the front of the line, rather than following items that were previously ordered.
It exists to speed up urgently needed items."
Sen. Jack Reed, a Democrat on the Armed Services Committee agrees on this move as it is crucially needed for the fast production of ventilators and other equipment needed for treating the patients who have the coronavirus disease.
He said, "Instead of preparing and mobilizing for this coronavirus pandemic, President Trump tried to downplay it. As a result, America is not as ready as we should be. 
In France, factories that once manufactured fancy perfumes are starting to churn out needed hand sanitizer instead.
You can't do these things overnight. It takes planning and coordination. President Trump is finally taking needed steps, but we've got to do more."
Read More: Department of Housing to Suspend Foreclosures, Eviction for Mortgages
BLACKPINK With a Hat-Trick As They Once Again Retain The #1 Spot In NEW K.ID's Weekly Chart
NEW K.ID, the No.1 TV channel for all K-Pop entertainment and source (https://cutt.ly/NEWKID), announced its weekly chart for the 3rd week of August.
BLACKPINK retains its #1 spot in the NEW K.ID's weekly chart for three consecutive weeks as they tie with WINNER's previous record. BLACKPINK has announced a new single dropping on August 28th which will be a collaboration with American pop star, Selena Gomez. Selena Gomez also recently teased her collaboration with BLACKPINK on her Instagram post captioned, "SELPINK pulling up soon. 8/28".
Following their release of the single, BLACKPINK will be releasing their first debut album on October 2nd.
PENTAGON, SHINee, GWSN, and N.Flying all retained their spots in TOP5. The 6th place, WINNER, celebrated their 6th year debut anniversary. MINO posted a photo of WINNER on his Instagram, celebrating the time and unforgettable memories that they have spent together for the last 6 years.
Ranked at #9, SF9's Rowoon has been named as 'The North Face white label's F/W' model and its brand ambassador. With a height over 6'3'', Rowoon not only has a youthful personality but also has various talents as he can both sing and act in various entertainment fields. The North Face saw that Rowoon's versatility perfectly matched its brand image and decided to partner with Rowoon.
Coming in at #10, DAY6's sub-unit, Even of Day, is releasing a new album, 'The Book of Us: Gluon – Nothing can tear us apart' on August 31st. All 7 songs in the album are written and produced by the Even of Day members. Young K is expected to play guitar in place of Sungjin and Jae. JYP's representative commented, "Young K showed his expertise on the bass guitar and will continue to play more instruments." It was also mentioned that Wonpil's synthesizer and Dowoon's electronic drum will be key in this album.
Additionally, in last week's '2020 SORIBADA BEST K-MUSIC AWARDS', GWSN and LOONA won New Wave New Artist Awards while GFRIEND took the main prize (bonsang) home.
NEW K.ID, the only TV channel that allows viewers to enjoy K-POP Idol-related content programming 24/7 and exclusive episodes curated from 10K+ videos, is available at CH 511 for free on LG Smart TVs and XUMO apps on all Internet-connected devices.
Death after unmasked arrest – Mexico Floyd
The official reason for the arrest revealed by the police is not known, but the video footage posted on social media at the time of the arrest suggests that the reason is "not wearing a mask."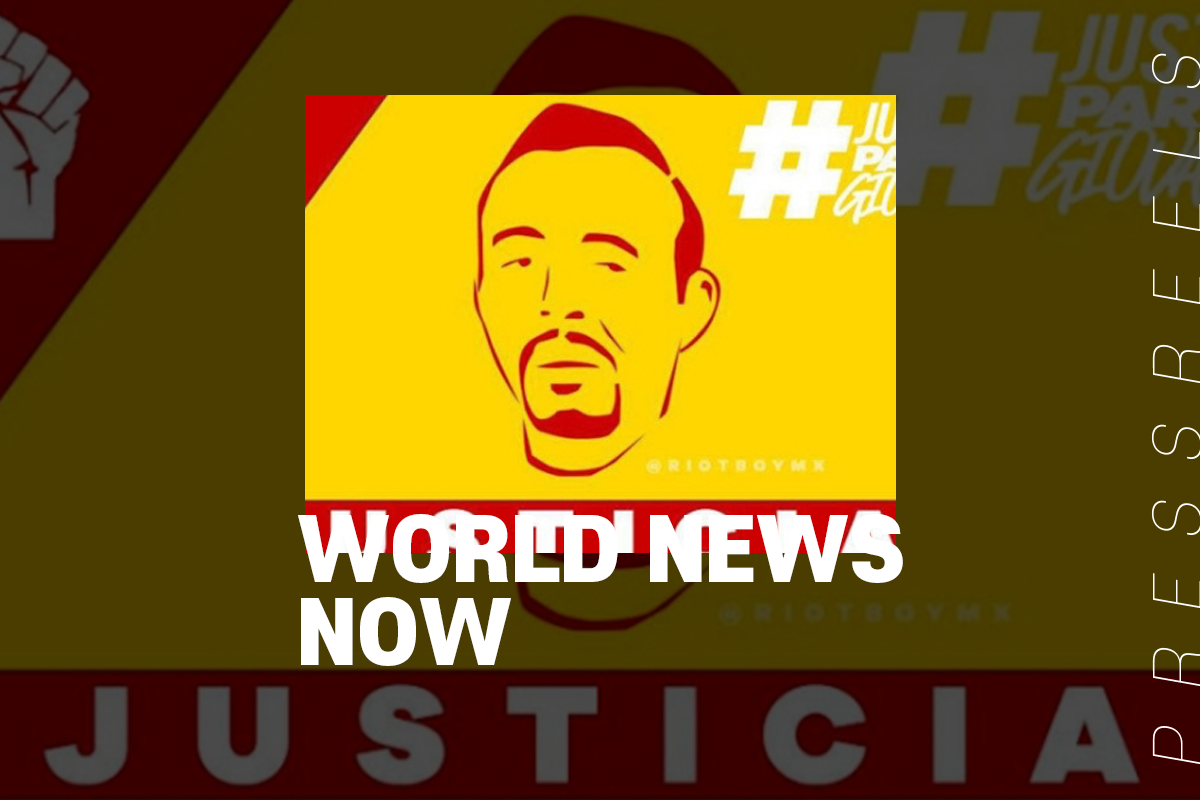 Amid a stir across the U.S. over the "George Floyd" incident that killed white police abuses, similar cases of abuse of public power have been revealed in Mexico, sparking public outrage.
The daily El Universal has been protesting against the incident since it was belatedly revealed that construction worker Giovanni Lopez died the next day after being arrested by police in Guadalajara, western Mexico, on April 4.
The official reason for the arrest revealed by the police is not known, but the video footage posted on social media at the time of the arrest suggests that the reason is "not wearing a mask."
Death of George Floyd
On May 25, 2020, George Floyd, a 46-year-old black man, died in Minneapolis, Minnesota, after Derek Chauvin, a white police officer, knelt on Floyd's neck for almost nine minutes while Floyd was handcuffed face down in the street