A few weeks ago, it has been expected that the world could have a shortage of paracetamol.
The coronavirus has spread immensely all over the world. From the infected Wuhan to all parts of the globe.
Worldwide, there are already 200,000 confirmed cases and still counting.
Paracetamol is one of the most used pain relievers all over. India who is leading the exporter of the medicine has now restricted its exports.
Because it has been relying on China for more than half of its active ingredients in the medicine and because China has halted many of its production and labor to a stop, there has been a shortage of it.
Despite this worrisome dilemma, there are still places in which you can buy paracetamol.
In France, they have limited the sales of paracetamol to just 1 or 2 per packs without a prescription from the doctor. If the customer doesn't have any symptoms, he is allowed one box of paracetamol while two boxes if showing symptoms of pain and fever.
For those with GP prescriptions, it is still available to people who need a large amount.
This move came after the health minister of France, Oliver Veran announced that taking anti-inflammatory medications such as ibuprofen or cortisone could worsen the coronavirus. Alternatives like paracetamol are better.
According to the Infectious disease's specialist at the Pitié-Salpêtrière Hospital in Paris, Alexandre Bleibtreu, the medicine doesn't act like ibuprofen and cortisone. As such, this doesn't pose the same risk for patients with Covid-19.
Another announcement that was made was: "We remind patients to use paracetamol. Anti-inflammatories – including ibuprofen – can mask an infection, and potentially aggravate it in certain cases."
It added, "If you are currently taking prescribed ibuprofen or cortisone, do not stop your treatment, and consult your doctor if necessary."
A warning is also being announced that although paracetamols are safe and effective, too much intake could lead to severe liver damage. Patients should always follow the recommended dosage stated on the pack and follow the stated time between taking it.
More details on paracetamol:
Take the smallest dosage if necessary and the longest time between doses
Respect the daily maximum dose and the maximum treatment time. Take it for 3 days for fever and 5 days for pain if no there is no prescription.
Make sure that there is no paracetamol in other medicines like for pain, fever, allergies, cold or flu
People who weigh less than 50kg, those with liver or kidney problems and chronic alcoholism should also refrain from using paracetamol.
Again, for stopping the Covid 19. The government is urging everyone to:
Stay at home as much as possible
Keep a certain distance between you and the others, 6 feet or at least 1 meter
Wash your hands with soap always and use alcohol sanitizer gel
Cough or sneeze on your elbow than your hands
Use tissues and dispose of properly
Avoid shaking hands, kissing when meeting with people
Stay at home if sick
Read More; Amanda Bynes Pregnant?!
BLACKPINK With a Hat-Trick As They Once Again Retain The #1 Spot In NEW K.ID's Weekly Chart
NEW K.ID, the No.1 TV channel for all K-Pop entertainment and source (https://cutt.ly/NEWKID), announced its weekly chart for the 3rd week of August.
BLACKPINK retains its #1 spot in the NEW K.ID's weekly chart for three consecutive weeks as they tie with WINNER's previous record. BLACKPINK has announced a new single dropping on August 28th which will be a collaboration with American pop star, Selena Gomez. Selena Gomez also recently teased her collaboration with BLACKPINK on her Instagram post captioned, "SELPINK pulling up soon. 8/28".
Following their release of the single, BLACKPINK will be releasing their first debut album on October 2nd.
PENTAGON, SHINee, GWSN, and N.Flying all retained their spots in TOP5. The 6th place, WINNER, celebrated their 6th year debut anniversary. MINO posted a photo of WINNER on his Instagram, celebrating the time and unforgettable memories that they have spent together for the last 6 years.
Ranked at #9, SF9's Rowoon has been named as 'The North Face white label's F/W' model and its brand ambassador. With a height over 6'3'', Rowoon not only has a youthful personality but also has various talents as he can both sing and act in various entertainment fields. The North Face saw that Rowoon's versatility perfectly matched its brand image and decided to partner with Rowoon.
Coming in at #10, DAY6's sub-unit, Even of Day, is releasing a new album, 'The Book of Us: Gluon – Nothing can tear us apart' on August 31st. All 7 songs in the album are written and produced by the Even of Day members. Young K is expected to play guitar in place of Sungjin and Jae. JYP's representative commented, "Young K showed his expertise on the bass guitar and will continue to play more instruments." It was also mentioned that Wonpil's synthesizer and Dowoon's electronic drum will be key in this album.
Additionally, in last week's '2020 SORIBADA BEST K-MUSIC AWARDS', GWSN and LOONA won New Wave New Artist Awards while GFRIEND took the main prize (bonsang) home.
NEW K.ID, the only TV channel that allows viewers to enjoy K-POP Idol-related content programming 24/7 and exclusive episodes curated from 10K+ videos, is available at CH 511 for free on LG Smart TVs and XUMO apps on all Internet-connected devices.
Death after unmasked arrest – Mexico Floyd
The official reason for the arrest revealed by the police is not known, but the video footage posted on social media at the time of the arrest suggests that the reason is "not wearing a mask."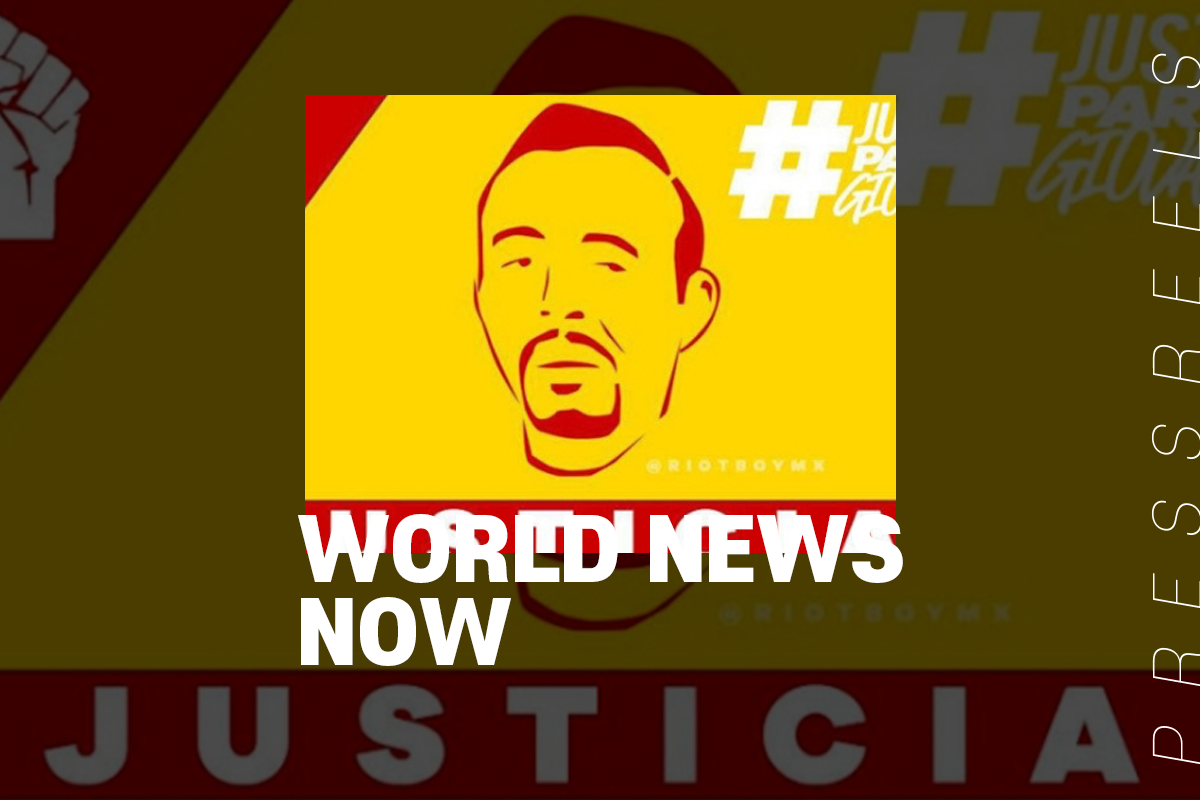 Amid a stir across the U.S. over the "George Floyd" incident that killed white police abuses, similar cases of abuse of public power have been revealed in Mexico, sparking public outrage.
The daily El Universal has been protesting against the incident since it was belatedly revealed that construction worker Giovanni Lopez died the next day after being arrested by police in Guadalajara, western Mexico, on April 4.
The official reason for the arrest revealed by the police is not known, but the video footage posted on social media at the time of the arrest suggests that the reason is "not wearing a mask."
Death of George Floyd
On May 25, 2020, George Floyd, a 46-year-old black man, died in Minneapolis, Minnesota, after Derek Chauvin, a white police officer, knelt on Floyd's neck for almost nine minutes while Floyd was handcuffed face down in the street