On Thursday, the Bulletin of the Atomic Scientists (BAS) said that the Doomsday Clock is now 100 seconds away from midnight.
This means that our planet is completing its annihilation.
Reasons, according to the BAS, are nuclear proliferation, cyber-based disinformation, and failure to address climate change. The clock is now standing to its closest hour to doomsday.
It began in 1947. This was to tackle and warn people about nuclear war dangers in that same year.
In 2019, it was set two minutes before midnight. Midnight means the end of the world.
BAS President Rachel Bronson said that time is now in seconds rather than in minutes because now it needs attention, and the levels of threats are getting worse.
According to her, influential leaders are "denigrate and discard the most effective methods for addressing complex threats".The BAS Science and Security Board made this decision. The board consisted of 13 Nobel Laureates and was joined by The Elders.
Ban Ki-moon, the former UN General Secretary, addressed, "We must act and work together. Not a single country or person can do it alone. We need all hands on deck, and we can all work together."
He is also a member of The Elders, a team of international leaders and other former officials, which was founded by Nelson Mandela.
One member of the panel is former California Governor, Jerry Brown, saying "Dangerous rivalry and hostility among the superpowers increases the likelihood of nuclear blunder. Climate change compounds the crisis. If there's ever a time to wake up, it's now."
Astrophysicist Robert Rosner said, "Past experience has taught us that even in the most dismal periods of the Cold War, we can come together. It is high time we do so again".
Another factor that the committee tackled is the upcoming US presidential election in November regarding the "government-used cyber-enabled disinformation campaigns to sow distrust in institutions and among nations."
Robert Latiff stressed untruths, exaggerations, and misinterpretations," a problem that could lead to the "wholesale trashing" of scientific evidence. Deepfake videos, he said, "threaten to undermine truth from fiction."
According to BAS's statement: "This situation — two major threats to human civilization, amplified by sophisticated, technology-propelled propaganda — would be serious enough if leaders around the world were focused on managing the danger and reducing the risk of catastrophe, Instead, over the last two years, we have seen influential leaders denigrate and discard the most effective methods for addressing complex threats — international agreements with strong verification regimes — in favor of their narrow interests and domestic political gain. To say the world is nearer to doomsday today than during the Cold War — when the United States and the Soviet Union had tens of thousands more nuclear weapons than they now possess — is to make a profound assertion that demands a serious explanation," the statement reads.
But it argues it's warranted because the old risks remain present. In contrast, new threats, including artificial intelligence and bioterrorism, have joined them, and our international institutions are crumbling in the face of the challenge."
Read More: Annabella Sciorra Testify Against Harvey Weinstein
BLACKPINK With a Hat-Trick As They Once Again Retain The #1 Spot In NEW K.ID's Weekly Chart
NEW K.ID, the No.1 TV channel for all K-Pop entertainment and source (https://cutt.ly/NEWKID), announced its weekly chart for the 3rd week of August.
BLACKPINK retains its #1 spot in the NEW K.ID's weekly chart for three consecutive weeks as they tie with WINNER's previous record. BLACKPINK has announced a new single dropping on August 28th which will be a collaboration with American pop star, Selena Gomez. Selena Gomez also recently teased her collaboration with BLACKPINK on her Instagram post captioned, "SELPINK pulling up soon. 8/28".
Following their release of the single, BLACKPINK will be releasing their first debut album on October 2nd.
PENTAGON, SHINee, GWSN, and N.Flying all retained their spots in TOP5. The 6th place, WINNER, celebrated their 6th year debut anniversary. MINO posted a photo of WINNER on his Instagram, celebrating the time and unforgettable memories that they have spent together for the last 6 years.
Ranked at #9, SF9's Rowoon has been named as 'The North Face white label's F/W' model and its brand ambassador. With a height over 6'3'', Rowoon not only has a youthful personality but also has various talents as he can both sing and act in various entertainment fields. The North Face saw that Rowoon's versatility perfectly matched its brand image and decided to partner with Rowoon.
Coming in at #10, DAY6's sub-unit, Even of Day, is releasing a new album, 'The Book of Us: Gluon – Nothing can tear us apart' on August 31st. All 7 songs in the album are written and produced by the Even of Day members. Young K is expected to play guitar in place of Sungjin and Jae. JYP's representative commented, "Young K showed his expertise on the bass guitar and will continue to play more instruments." It was also mentioned that Wonpil's synthesizer and Dowoon's electronic drum will be key in this album.
Additionally, in last week's '2020 SORIBADA BEST K-MUSIC AWARDS', GWSN and LOONA won New Wave New Artist Awards while GFRIEND took the main prize (bonsang) home.
NEW K.ID, the only TV channel that allows viewers to enjoy K-POP Idol-related content programming 24/7 and exclusive episodes curated from 10K+ videos, is available at CH 511 for free on LG Smart TVs and XUMO apps on all Internet-connected devices.
Death after unmasked arrest – Mexico Floyd
The official reason for the arrest revealed by the police is not known, but the video footage posted on social media at the time of the arrest suggests that the reason is "not wearing a mask."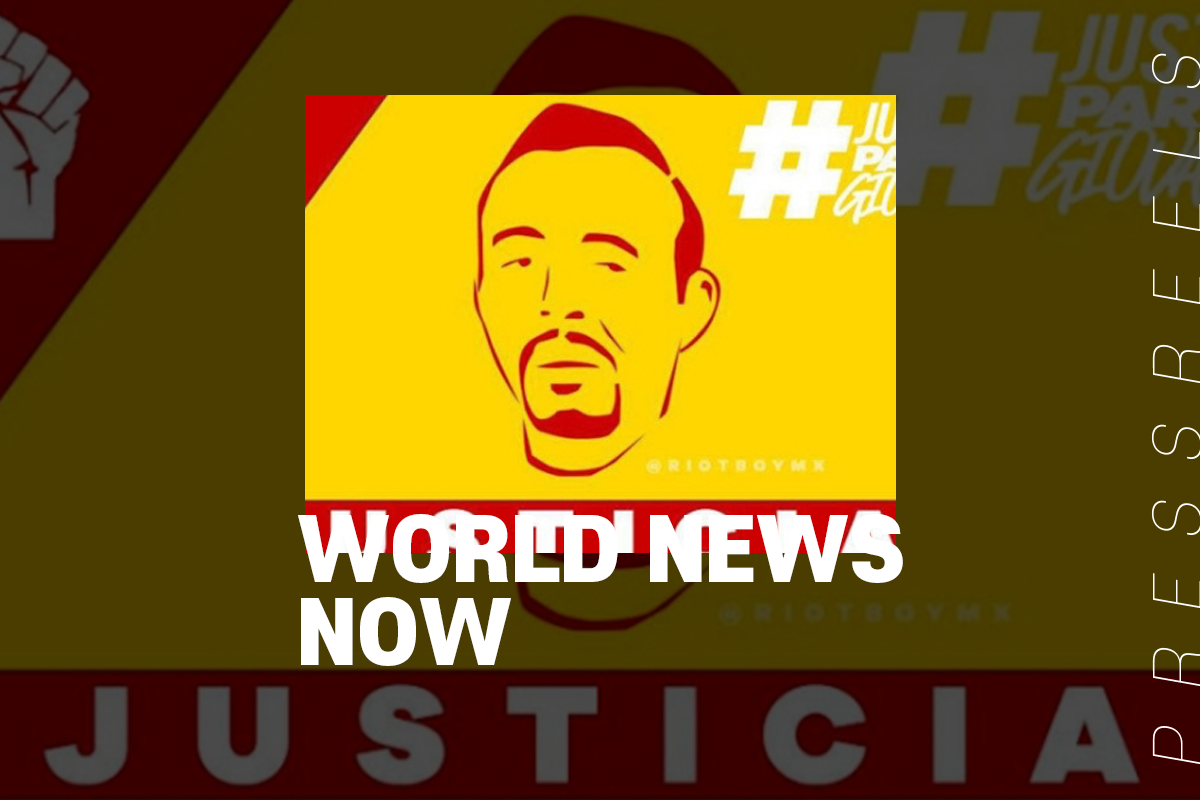 Amid a stir across the U.S. over the "George Floyd" incident that killed white police abuses, similar cases of abuse of public power have been revealed in Mexico, sparking public outrage.
The daily El Universal has been protesting against the incident since it was belatedly revealed that construction worker Giovanni Lopez died the next day after being arrested by police in Guadalajara, western Mexico, on April 4.
The official reason for the arrest revealed by the police is not known, but the video footage posted on social media at the time of the arrest suggests that the reason is "not wearing a mask."
Death of George Floyd
On May 25, 2020, George Floyd, a 46-year-old black man, died in Minneapolis, Minnesota, after Derek Chauvin, a white police officer, knelt on Floyd's neck for almost nine minutes while Floyd was handcuffed face down in the street