On Friday, early morning, an explosion was reported in Houston.
It has left rubbles everywhere and reaching as far as a one-half mile away from the plant.
Some homes nearby were damaged.
As early as 4:15 on Friday, there were reports on Twitter regarding a boom around the city. A fire was seen burning and some smoke over the area.
The police chief of Houston said that there is one worker unaccounted. Polypropylene chemical is released when valves are released.
The city of Houston shared this on Twitter No significant problems with air quality in the area surrounding the industrial site explosion in the northwest part of the city, according to @FireChiefofHFD: Propylene dissipates into the air. Please avoid the area due to traffic, debris, @HoustonFire response.
Houston Fire Chief said that the warehouse, Watson Grinding, and Manufacturing. It refurbishes plastic pallets and was spewing Polypropylene, an ingredient for plastic.
The focus of the time was to close the valve where chemicals are freely spreading.
The firefighters are canvassing the neighborhood and recommending people to leave their houses for cautions. The local TV news showed homes with broken windows, cracked ceilings, and a lot more from the explosions.
According to Harris County Flood Control District's meteorologist "Explosion in NW Houston…radar picked up a return near the location at the same time #houwx #hounews."
One person was transported to the hospital from the explosion, according to the fire department of the city. Houses nearby the plant, on the northwestern side, were damaged. Some windows and garaged doors were knocked out.
"(The explosion) knocked us all out of our bed, it was so strong," said according to one resident. "It busted out every window in our house. It busted everybody's garage door in around here … It's a war zone over here."
Schools in the area released a statement:
"Due to the massive explosion, this morning and limited access to the area, Bane ES and Dean MS will be closed today to all students and staff. All other facilities will be open. In an abundance of precaution, students will remain indoors at nearby schools due to air quality concerns. We will continue to monitor the situation and provide updates on the website and social media as they become available."
As of the writing, Chief Art Acevedo said that two people died from the explosion. The fire department already opened an investigation, although the police authorities said that there seems to be no intentional act from the reported explosions.
Here are some posts from residents shared on their social accounts regarding the Friday's explosions. Some of them are sharing some videos and images during the eruptions:
More than 6 miles away… viewer Mark from Oak Forest got the sound of the blast on his security camera. #houstonexplosion
Thoughts to all those near the #explosion. Everyone check on your neighbors, especially the elderly. Structural damage will need to be assessed on all those in the area too. My ceiling fell 2 miles away. #Allstate #SpringBranchExplosion #Houston #HoustonExplosion
Read More: Is Amazon In Trouble?
BLACKPINK With a Hat-Trick As They Once Again Retain The #1 Spot In NEW K.ID's Weekly Chart
NEW K.ID, the No.1 TV channel for all K-Pop entertainment and source (https://cutt.ly/NEWKID), announced its weekly chart for the 3rd week of August.
BLACKPINK retains its #1 spot in the NEW K.ID's weekly chart for three consecutive weeks as they tie with WINNER's previous record. BLACKPINK has announced a new single dropping on August 28th which will be a collaboration with American pop star, Selena Gomez. Selena Gomez also recently teased her collaboration with BLACKPINK on her Instagram post captioned, "SELPINK pulling up soon. 8/28".
Following their release of the single, BLACKPINK will be releasing their first debut album on October 2nd.
PENTAGON, SHINee, GWSN, and N.Flying all retained their spots in TOP5. The 6th place, WINNER, celebrated their 6th year debut anniversary. MINO posted a photo of WINNER on his Instagram, celebrating the time and unforgettable memories that they have spent together for the last 6 years.
Ranked at #9, SF9's Rowoon has been named as 'The North Face white label's F/W' model and its brand ambassador. With a height over 6'3'', Rowoon not only has a youthful personality but also has various talents as he can both sing and act in various entertainment fields. The North Face saw that Rowoon's versatility perfectly matched its brand image and decided to partner with Rowoon.
Coming in at #10, DAY6's sub-unit, Even of Day, is releasing a new album, 'The Book of Us: Gluon – Nothing can tear us apart' on August 31st. All 7 songs in the album are written and produced by the Even of Day members. Young K is expected to play guitar in place of Sungjin and Jae. JYP's representative commented, "Young K showed his expertise on the bass guitar and will continue to play more instruments." It was also mentioned that Wonpil's synthesizer and Dowoon's electronic drum will be key in this album.
Additionally, in last week's '2020 SORIBADA BEST K-MUSIC AWARDS', GWSN and LOONA won New Wave New Artist Awards while GFRIEND took the main prize (bonsang) home.
NEW K.ID, the only TV channel that allows viewers to enjoy K-POP Idol-related content programming 24/7 and exclusive episodes curated from 10K+ videos, is available at CH 511 for free on LG Smart TVs and XUMO apps on all Internet-connected devices.
Death after unmasked arrest – Mexico Floyd
The official reason for the arrest revealed by the police is not known, but the video footage posted on social media at the time of the arrest suggests that the reason is "not wearing a mask."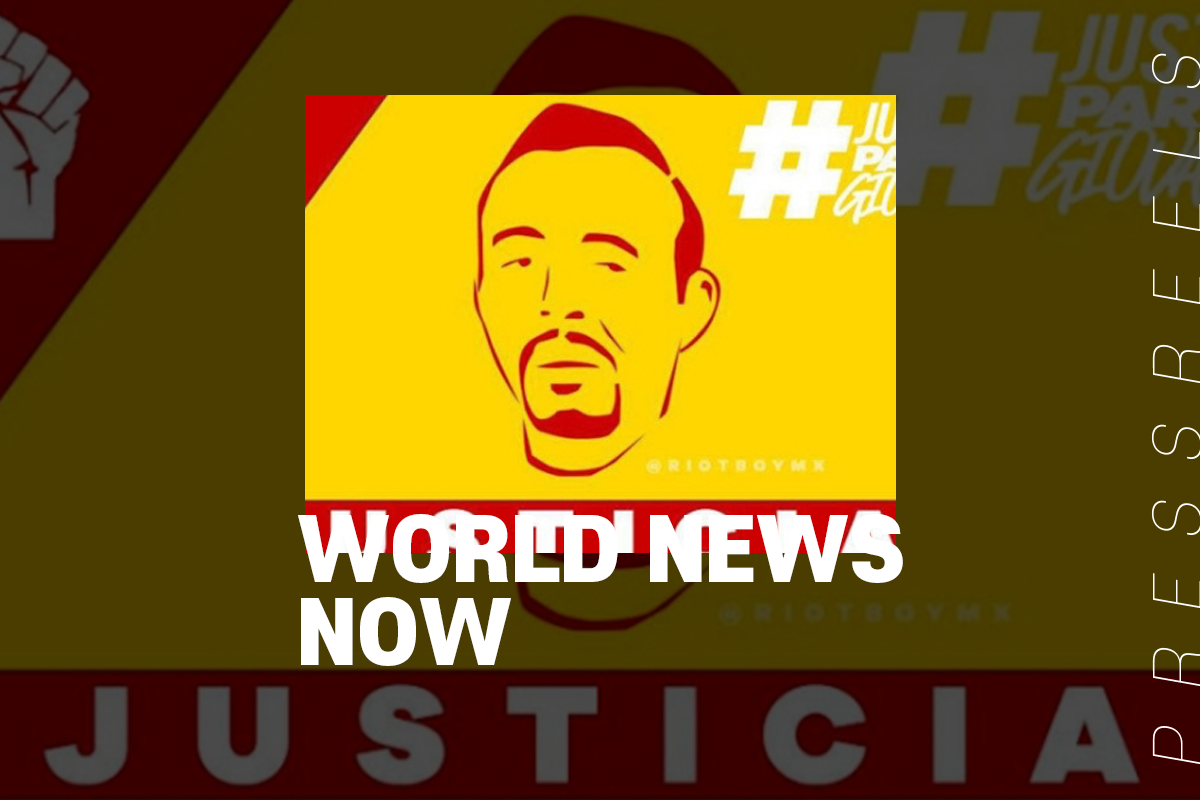 Amid a stir across the U.S. over the "George Floyd" incident that killed white police abuses, similar cases of abuse of public power have been revealed in Mexico, sparking public outrage.
The daily El Universal has been protesting against the incident since it was belatedly revealed that construction worker Giovanni Lopez died the next day after being arrested by police in Guadalajara, western Mexico, on April 4.
The official reason for the arrest revealed by the police is not known, but the video footage posted on social media at the time of the arrest suggests that the reason is "not wearing a mask."
Death of George Floyd
On May 25, 2020, George Floyd, a 46-year-old black man, died in Minneapolis, Minnesota, after Derek Chauvin, a white police officer, knelt on Floyd's neck for almost nine minutes while Floyd was handcuffed face down in the street