Eminem made a surprise for his fans by releasing an album on Friday, "Music to Be Murdered By". 
This and a video that calls for a change in the gun laws. The rapper whose real name is Marshal Mathers wrote on his Twitter. It's your funeral…#MusicToBeMurderedBy Out Now with a link to it.
This album is a release after his last one, "Kamikaze," that was released in 2018. Also, a surprise album only announced on Twitter. It also had a political element that references the current president, Donald Trump.
The new music video "Darkness", one of the tracks in the 20-track-album, showed a shooting in a concert.
The lyrics, as well as the storyline of the music video, depicts what happened to the 2017 mass shooting during a music festival in Las Vegas. That tragic event left 58 people dead, and this hits as the deadliest mass shooting in the country. The video shows video footage and audios of news broadcasts regarding other mass shootings around the US and for people to register to vote.
The ending of the video had a text which says, "When will this end? When enough people care. Register to vote at vote.gov. Make your voice heard and help change gun laws in America."
Eminem also shared alike for the viewers to contact or visit some gun violence prevention organizations, which also includes Everytown for Gun Safety and Sandy Hook Promise.
The latest album cover has some blood splatter and Eminem with a beard in a suit and a fedora hat while holding a shovel. Another album cover shows the same blood splat but the artist without a hat holding a hatchet and a gun to his head. This is a tribute to the 1958 album of Alfred Hitchcock. Eminem tweeted, "Inspired by the master, Uncle Alfred!"
One of the tracks called Alfred is the artist talking in a 20-second clip. It says, "How do you do? Ladies and gentlemen/My name is Alfred Hitchcock, and this is Music To Be Murdered By/It is mood music in a jugular vein/So why don't you relax? Lean back and enjoy yourself/Until the coroner comes."
Another thing which makes it controversial is the song "Unaccommodating," it depicts the Manchester concert of Ariana Grande. "But I'm contemplating yelling 'Bombs away' on the game like I'm outside of an Ariana Grande concert waiting," he raps.
He contemplates himself as the suicide bomber at the concert. There was a suicide bomber during the event and killed 22 people outside in 2017. Many listeners said that the lyrics are disgusting and very low.
A popular hashtag in Twitter is trending #EminemIsOverParty, while others call this an overreaction.
Grande didn't comment yet, but she has been vocal about how that tragic event affected her.
The "Music to Be Murdered By" is Eminem's 11th album. This album features different artists like Ed Sheeran, Skylar Grey, Anderson. Paak, Don Toliver, KXNG Crooked, White Gold, Royce Da 5'9' and Juice WRLD, who died earlier in December after he had a medical emergency.
Read More: Wendy William Mocks and Apologizes to Joaquin Phoenix
BLACKPINK With a Hat-Trick As They Once Again Retain The #1 Spot In NEW K.ID's Weekly Chart
NEW K.ID, the No.1 TV channel for all K-Pop entertainment and source (https://cutt.ly/NEWKID), announced its weekly chart for the 3rd week of August.
BLACKPINK retains its #1 spot in the NEW K.ID's weekly chart for three consecutive weeks as they tie with WINNER's previous record. BLACKPINK has announced a new single dropping on August 28th which will be a collaboration with American pop star, Selena Gomez. Selena Gomez also recently teased her collaboration with BLACKPINK on her Instagram post captioned, "SELPINK pulling up soon. 8/28".
Following their release of the single, BLACKPINK will be releasing their first debut album on October 2nd.
PENTAGON, SHINee, GWSN, and N.Flying all retained their spots in TOP5. The 6th place, WINNER, celebrated their 6th year debut anniversary. MINO posted a photo of WINNER on his Instagram, celebrating the time and unforgettable memories that they have spent together for the last 6 years.
Ranked at #9, SF9's Rowoon has been named as 'The North Face white label's F/W' model and its brand ambassador. With a height over 6'3'', Rowoon not only has a youthful personality but also has various talents as he can both sing and act in various entertainment fields. The North Face saw that Rowoon's versatility perfectly matched its brand image and decided to partner with Rowoon.
Coming in at #10, DAY6's sub-unit, Even of Day, is releasing a new album, 'The Book of Us: Gluon – Nothing can tear us apart' on August 31st. All 7 songs in the album are written and produced by the Even of Day members. Young K is expected to play guitar in place of Sungjin and Jae. JYP's representative commented, "Young K showed his expertise on the bass guitar and will continue to play more instruments." It was also mentioned that Wonpil's synthesizer and Dowoon's electronic drum will be key in this album.
Additionally, in last week's '2020 SORIBADA BEST K-MUSIC AWARDS', GWSN and LOONA won New Wave New Artist Awards while GFRIEND took the main prize (bonsang) home.
NEW K.ID, the only TV channel that allows viewers to enjoy K-POP Idol-related content programming 24/7 and exclusive episodes curated from 10K+ videos, is available at CH 511 for free on LG Smart TVs and XUMO apps on all Internet-connected devices.
Death after unmasked arrest – Mexico Floyd
The official reason for the arrest revealed by the police is not known, but the video footage posted on social media at the time of the arrest suggests that the reason is "not wearing a mask."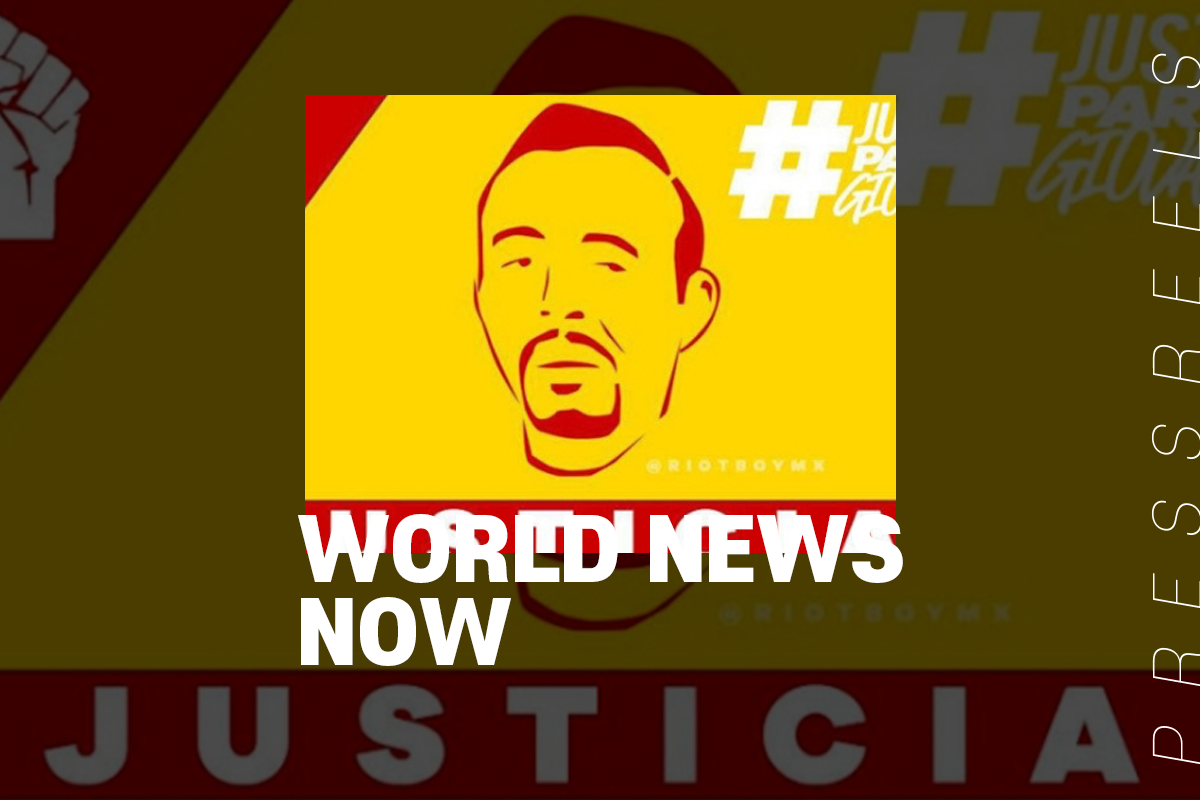 Amid a stir across the U.S. over the "George Floyd" incident that killed white police abuses, similar cases of abuse of public power have been revealed in Mexico, sparking public outrage.
The daily El Universal has been protesting against the incident since it was belatedly revealed that construction worker Giovanni Lopez died the next day after being arrested by police in Guadalajara, western Mexico, on April 4.
The official reason for the arrest revealed by the police is not known, but the video footage posted on social media at the time of the arrest suggests that the reason is "not wearing a mask."
Death of George Floyd
On May 25, 2020, George Floyd, a 46-year-old black man, died in Minneapolis, Minnesota, after Derek Chauvin, a white police officer, knelt on Floyd's neck for almost nine minutes while Floyd was handcuffed face down in the street