Fantasy Island, the horror version, sounds so intriguing.
This film is a remake of the television series running from 1977 to 1984 on ABC channel.
The teaser starts with some familiar images of contest winners who landed on an island. They are then brought to their host, Mr. Roarke, the mysterious man who gave them the rules and explained to them.
He exclaimed that their fantasy would be "as real as you make it" which meant that everything is possible.
They must, however, have their adventure, thus setting them apart. This sounded great and fantastic and, unfortunately, deadly.
For some viewers, it might be hard to expect what is coming. The morale would be to make sure that all wishes should be taken in great consideration.
According to Lucy Hale, during an interview with Fox News, "It's still about the bones of what made the TV show so, so fun to watch," she told us.
"We just have given it a slightly scarier, edgier feel. You know, it's a 2020 modern twist on it."
She added that the original star is back "[He's] is in the original series and is also like the leader of this island. He's sort of like the headmaster, and he's in charge of everything. And upon meeting him in the movies by. "Upon meeting him, you don't quite know if he's a good guy or a bad guy," Hale added. "He's just got this underlying mysterious feel to him."
As for the character she played, "She's got an exciting arc in the movie and [it] seemed like a good challenge to make. It's a very witty" script, and it was the movie's comedic undertones that caught her attention."
The reviews for Fantasy Island are not going well for some critics. Here are some of what they have to tell about it.
If this new movie were a pilot for a TV reboot, it would come off as overwrought and underwritten but still possible on the right track for a revived anthology series. As a movie, those flaws are magnified to the size of the silver screen.
The Fantasy Island movie focuses on a collection of characters who have all come to the island for their variety of reasons, wanting to live out a fantasy with a variety of motives. However, each fantasy turns into a nightmare.
If that feels obvious and predictable, then it's no surprise that this movie is being reviewed as being evident and anticipated.
Thriller framework aside, Fantasy Island probably works best as a comedy. At least when it's not trying to be one.
Still, is there anything wrong with hanging semi-competent entertainment on a great hook, then selling it to bored teenagers?
There is no challenge or creativity in the storytelling, just a series of shortcuts that are needed to get to a telegraphed twist (which still manages to be unearned when reflecting on the details).
Significant screen adaptations of small screen concepts are nothing new. We've seen dozens of them. Of course, they frequently have trouble capturing whatever it was that made the series famous.
The Wrap thinks that Fantasy Island probably should have stayed on the small screen, as this idea might have been salvageable as an ongoing series…
Read More: Happy Valentine's Day!
BLACKPINK With a Hat-Trick As They Once Again Retain The #1 Spot In NEW K.ID's Weekly Chart
NEW K.ID, the No.1 TV channel for all K-Pop entertainment and source (https://cutt.ly/NEWKID), announced its weekly chart for the 3rd week of August.
BLACKPINK retains its #1 spot in the NEW K.ID's weekly chart for three consecutive weeks as they tie with WINNER's previous record. BLACKPINK has announced a new single dropping on August 28th which will be a collaboration with American pop star, Selena Gomez. Selena Gomez also recently teased her collaboration with BLACKPINK on her Instagram post captioned, "SELPINK pulling up soon. 8/28".
Following their release of the single, BLACKPINK will be releasing their first debut album on October 2nd.
PENTAGON, SHINee, GWSN, and N.Flying all retained their spots in TOP5. The 6th place, WINNER, celebrated their 6th year debut anniversary. MINO posted a photo of WINNER on his Instagram, celebrating the time and unforgettable memories that they have spent together for the last 6 years.
Ranked at #9, SF9's Rowoon has been named as 'The North Face white label's F/W' model and its brand ambassador. With a height over 6'3'', Rowoon not only has a youthful personality but also has various talents as he can both sing and act in various entertainment fields. The North Face saw that Rowoon's versatility perfectly matched its brand image and decided to partner with Rowoon.
Coming in at #10, DAY6's sub-unit, Even of Day, is releasing a new album, 'The Book of Us: Gluon – Nothing can tear us apart' on August 31st. All 7 songs in the album are written and produced by the Even of Day members. Young K is expected to play guitar in place of Sungjin and Jae. JYP's representative commented, "Young K showed his expertise on the bass guitar and will continue to play more instruments." It was also mentioned that Wonpil's synthesizer and Dowoon's electronic drum will be key in this album.
Additionally, in last week's '2020 SORIBADA BEST K-MUSIC AWARDS', GWSN and LOONA won New Wave New Artist Awards while GFRIEND took the main prize (bonsang) home.
NEW K.ID, the only TV channel that allows viewers to enjoy K-POP Idol-related content programming 24/7 and exclusive episodes curated from 10K+ videos, is available at CH 511 for free on LG Smart TVs and XUMO apps on all Internet-connected devices.
Death after unmasked arrest – Mexico Floyd
The official reason for the arrest revealed by the police is not known, but the video footage posted on social media at the time of the arrest suggests that the reason is "not wearing a mask."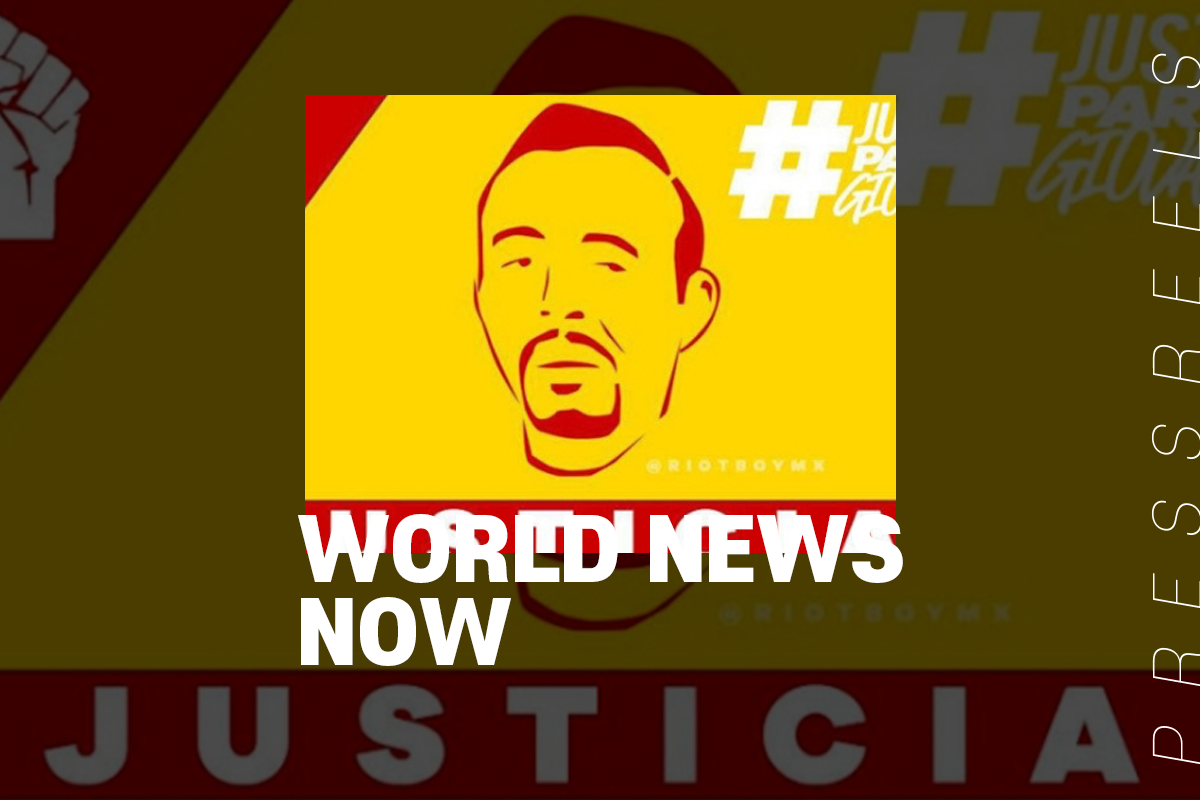 Amid a stir across the U.S. over the "George Floyd" incident that killed white police abuses, similar cases of abuse of public power have been revealed in Mexico, sparking public outrage.
The daily El Universal has been protesting against the incident since it was belatedly revealed that construction worker Giovanni Lopez died the next day after being arrested by police in Guadalajara, western Mexico, on April 4.
The official reason for the arrest revealed by the police is not known, but the video footage posted on social media at the time of the arrest suggests that the reason is "not wearing a mask."
Death of George Floyd
On May 25, 2020, George Floyd, a 46-year-old black man, died in Minneapolis, Minnesota, after Derek Chauvin, a white police officer, knelt on Floyd's neck for almost nine minutes while Floyd was handcuffed face down in the street