Happy Valentine's Day!
Today is a day for emotions and romance, but why not try to put a little twist on it?
Sometimes a good laugh is more than enough to make love glow again.
Here are some naughty and funny jokes, poems, and stories to cheer your partner or even your single soul!
"Valentine's Day is when a lot of married men are reminded what a poor shot Cupid is."
"Hearts and roses and kisses galore, What the hell is all of that shit for? People get mushy and start acting queer, and It is the most annoying day of the year. This day needs to get the hell over with and pass, Before I shove a dozen roses up Cupid's ass! I'll spend the day so drunk that I just can't speak, And wear only black for the rest of the week. Guys act all sweet, but it soon will fade, For all they are doing is trying to get laid. The arrow Cupid shot at me must not have hit, Because I think love is a big crock of shit! So here is my story, what else can I say? Love bites my ass… F*k Valentine's Day!"
"Zach: What did one flame say to the other on Valentine's Day?

Scott: Tell me.

Zach: "We're a perfect match."
"If you step on a purple mushroom, you'll be forced to marry the ugliest person in the world," warned the old gnome, so the man continued carefully through the woods. He didn't step on any purple mushrooms.

Suddenly a beautiful woman walked up and said: "We have to marry."

"Why?" asked the man, smiling.

"I just stepped on one of those pesky purple mushrooms!" she replied.
You're sucrose, and you're glucose,

You're fructose and more,

From your head to your feet…

Which are stuck to the floor?

You're Hershey's, and you're Snickers,

You're sweet English Toffee.

If you spit in my cup,

You'll sweeten my coffee.

I love you so much

That I'm getting frenetic,

But I can't even kiss you,

Because I'm diabetic.
A woman was taking a nap on Valentine's Day afternoon. After she awoke, she told her husband, "I just dreamed that you gave me a gorgeous and expensive diamond necklace for Valentine's Day! What do you think it means?"

"You'll know tonight," he said.

That evening, her husband came home with a small package for her. Thrilled, she opened it and found a book titled "The Meaning of Dreams."

Remember, your Valentine's card shows you care enough to send the very best, even though you're too lazy to put it in your own words.
Valentine's Day Money-Saving Tips:

• Break up on February 13th, get back together on the 15th.

• In place of bubble bath, use lavender-scented dish-washing liquid.

• Forget rose petals. Sprinkle the bed with sliced beets!"

If love is the answer, could you rephrase the question?

For those single, be your lover! Go on, treat yourself! You don't need others to do that for you! Happy Valentine's Day to everyone!
Read More: Happy Galentine's Day
BLACKPINK With a Hat-Trick As They Once Again Retain The #1 Spot In NEW K.ID's Weekly Chart
NEW K.ID, the No.1 TV channel for all K-Pop entertainment and source (https://cutt.ly/NEWKID), announced its weekly chart for the 3rd week of August.
BLACKPINK retains its #1 spot in the NEW K.ID's weekly chart for three consecutive weeks as they tie with WINNER's previous record. BLACKPINK has announced a new single dropping on August 28th which will be a collaboration with American pop star, Selena Gomez. Selena Gomez also recently teased her collaboration with BLACKPINK on her Instagram post captioned, "SELPINK pulling up soon. 8/28".
Following their release of the single, BLACKPINK will be releasing their first debut album on October 2nd.
PENTAGON, SHINee, GWSN, and N.Flying all retained their spots in TOP5. The 6th place, WINNER, celebrated their 6th year debut anniversary. MINO posted a photo of WINNER on his Instagram, celebrating the time and unforgettable memories that they have spent together for the last 6 years.
Ranked at #9, SF9's Rowoon has been named as 'The North Face white label's F/W' model and its brand ambassador. With a height over 6'3'', Rowoon not only has a youthful personality but also has various talents as he can both sing and act in various entertainment fields. The North Face saw that Rowoon's versatility perfectly matched its brand image and decided to partner with Rowoon.
Coming in at #10, DAY6's sub-unit, Even of Day, is releasing a new album, 'The Book of Us: Gluon – Nothing can tear us apart' on August 31st. All 7 songs in the album are written and produced by the Even of Day members. Young K is expected to play guitar in place of Sungjin and Jae. JYP's representative commented, "Young K showed his expertise on the bass guitar and will continue to play more instruments." It was also mentioned that Wonpil's synthesizer and Dowoon's electronic drum will be key in this album.
Additionally, in last week's '2020 SORIBADA BEST K-MUSIC AWARDS', GWSN and LOONA won New Wave New Artist Awards while GFRIEND took the main prize (bonsang) home.
NEW K.ID, the only TV channel that allows viewers to enjoy K-POP Idol-related content programming 24/7 and exclusive episodes curated from 10K+ videos, is available at CH 511 for free on LG Smart TVs and XUMO apps on all Internet-connected devices.
Death after unmasked arrest – Mexico Floyd
The official reason for the arrest revealed by the police is not known, but the video footage posted on social media at the time of the arrest suggests that the reason is "not wearing a mask."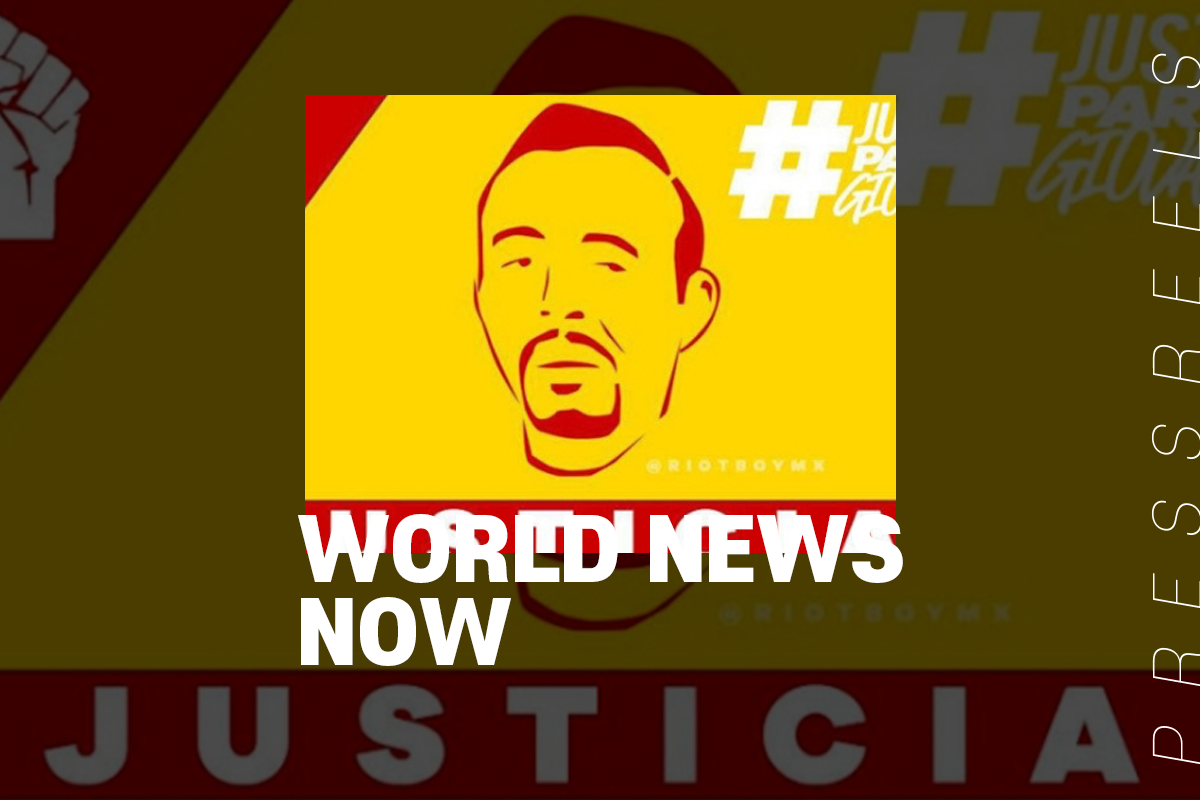 Amid a stir across the U.S. over the "George Floyd" incident that killed white police abuses, similar cases of abuse of public power have been revealed in Mexico, sparking public outrage.
The daily El Universal has been protesting against the incident since it was belatedly revealed that construction worker Giovanni Lopez died the next day after being arrested by police in Guadalajara, western Mexico, on April 4.
The official reason for the arrest revealed by the police is not known, but the video footage posted on social media at the time of the arrest suggests that the reason is "not wearing a mask."
Death of George Floyd
On May 25, 2020, George Floyd, a 46-year-old black man, died in Minneapolis, Minnesota, after Derek Chauvin, a white police officer, knelt on Floyd's neck for almost nine minutes while Floyd was handcuffed face down in the street