It's game over for HQ Trivia as it made its last game.
This was once a popular mobile quiz game, but it finally shut down on the 14th of February, leaving behind 25 employees during its closing.
It was reported that the employees received an email from the CEO of HQ, Rus Yusupov, and was thinking that a buyer would take over the business but unfortunately pulled the deal.
The current investors of the company didn't want to shell out funds anymore for the said business.
The history of HQ is not that long. It started in 2017, the third quarter for iOS, and extended to the Android market in February of 2018.
It was that year when the gaming was at its peak and even made live-streaming two times a day for their customers.
It was giving out cash prizes after every match game to gamers who were able to answer all the questions correctly and completely. The gamemaster at that time was Scott Rogowsky, who was already good at his turf.
HQ Trivia has had 2 million concurrent players at one time during that year, and winners received as much as $400,000 for one game only.
This, in turn, generated the company millions in revue from the game ad deals as big brands advertise with them – Nike, Warner Bros., and other labels. Famous guests would also join the game sometimes, namely Robert De Niro and Dwayne Johnson.
Because of that, it gathered a lot of imitations from different developers. However, the peak time didn't last that long. Also, in 2018, they started to lose a lot of players, and by the end of the year, Colin Kroll, one of the co-founders, died.
In 2019, HQ tried to launch new apps and games such as HQ Words and HQ Sports. It did some editing on its quizzes and prizes, but then Rogowsky decided to leave the company in 2019. Furthermore, they laid some staff later that year.
Their last game on Friday, known as their farewell game, was a beautiful disaster, as some critics would say.
The host, Matt Richards, yelled, " Not going to lie. This f@*king sucks. This is the last HQ ever". From there, the host was cursing and spraying champagne and even threatening to defecate on the troll's homes and to beg for jobs out there.
The host asked, "Should HQ trivia shut down? No? Yes? Or f*ck no!" together with his co-host, Anna Roisman, they made some cracks during the show such as:
"This $5 prize is coming out of my pocket. We ran out of money. We just kept giving it away. We gave it all to the players, to you, your loyal HQties."
"Take this time now to buy some extra lives. You never know when you're going to need them. I wish we had an extra life for the company. I'm sorry. I f*cking can't. I'm going to cry. My dogs eat $200 worth of food a day. My dogs are going to starve."
The company paid $6 million in prizes from the $15 million venture capital they had.
Read More: Coty Scott Taylor Death Linked to Faye Marie Swetlik
BLACKPINK With a Hat-Trick As They Once Again Retain The #1 Spot In NEW K.ID's Weekly Chart
NEW K.ID, the No.1 TV channel for all K-Pop entertainment and source (https://cutt.ly/NEWKID), announced its weekly chart for the 3rd week of August.
BLACKPINK retains its #1 spot in the NEW K.ID's weekly chart for three consecutive weeks as they tie with WINNER's previous record. BLACKPINK has announced a new single dropping on August 28th which will be a collaboration with American pop star, Selena Gomez. Selena Gomez also recently teased her collaboration with BLACKPINK on her Instagram post captioned, "SELPINK pulling up soon. 8/28".
Following their release of the single, BLACKPINK will be releasing their first debut album on October 2nd.
PENTAGON, SHINee, GWSN, and N.Flying all retained their spots in TOP5. The 6th place, WINNER, celebrated their 6th year debut anniversary. MINO posted a photo of WINNER on his Instagram, celebrating the time and unforgettable memories that they have spent together for the last 6 years.
Ranked at #9, SF9's Rowoon has been named as 'The North Face white label's F/W' model and its brand ambassador. With a height over 6'3'', Rowoon not only has a youthful personality but also has various talents as he can both sing and act in various entertainment fields. The North Face saw that Rowoon's versatility perfectly matched its brand image and decided to partner with Rowoon.
Coming in at #10, DAY6's sub-unit, Even of Day, is releasing a new album, 'The Book of Us: Gluon – Nothing can tear us apart' on August 31st. All 7 songs in the album are written and produced by the Even of Day members. Young K is expected to play guitar in place of Sungjin and Jae. JYP's representative commented, "Young K showed his expertise on the bass guitar and will continue to play more instruments." It was also mentioned that Wonpil's synthesizer and Dowoon's electronic drum will be key in this album.
Additionally, in last week's '2020 SORIBADA BEST K-MUSIC AWARDS', GWSN and LOONA won New Wave New Artist Awards while GFRIEND took the main prize (bonsang) home.
NEW K.ID, the only TV channel that allows viewers to enjoy K-POP Idol-related content programming 24/7 and exclusive episodes curated from 10K+ videos, is available at CH 511 for free on LG Smart TVs and XUMO apps on all Internet-connected devices.
Death after unmasked arrest – Mexico Floyd
The official reason for the arrest revealed by the police is not known, but the video footage posted on social media at the time of the arrest suggests that the reason is "not wearing a mask."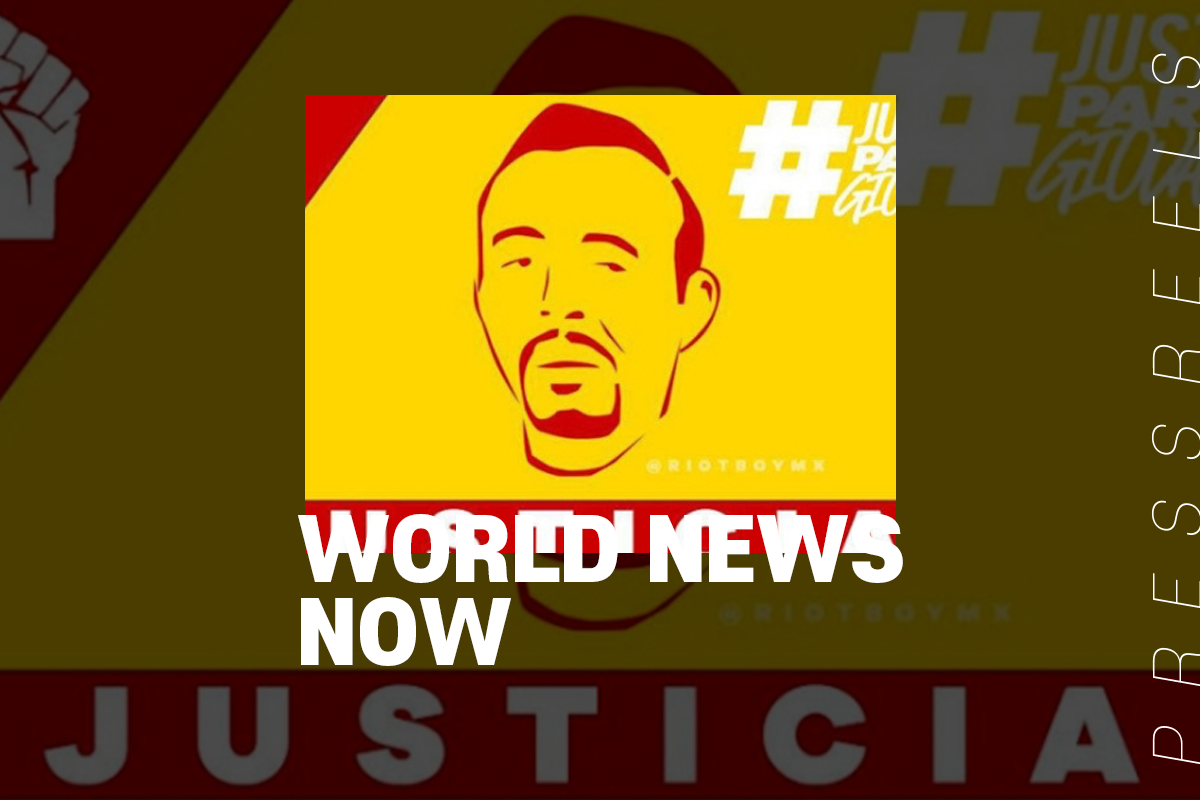 Amid a stir across the U.S. over the "George Floyd" incident that killed white police abuses, similar cases of abuse of public power have been revealed in Mexico, sparking public outrage.
The daily El Universal has been protesting against the incident since it was belatedly revealed that construction worker Giovanni Lopez died the next day after being arrested by police in Guadalajara, western Mexico, on April 4.
The official reason for the arrest revealed by the police is not known, but the video footage posted on social media at the time of the arrest suggests that the reason is "not wearing a mask."
Death of George Floyd
On May 25, 2020, George Floyd, a 46-year-old black man, died in Minneapolis, Minnesota, after Derek Chauvin, a white police officer, knelt on Floyd's neck for almost nine minutes while Floyd was handcuffed face down in the street