Gaho releases a single 'RIDE' on the 12th and holds an online concert 'RIDE OUT' on the 29th
Online concert "RIDE OUT" tickets are on sale on the 10th.
Singer-songwriter Gaho will hold 'Gaho Live-Stream Concert <RIDE OUT>' on the 29th following the release of the single 'RIDE' on the 12th.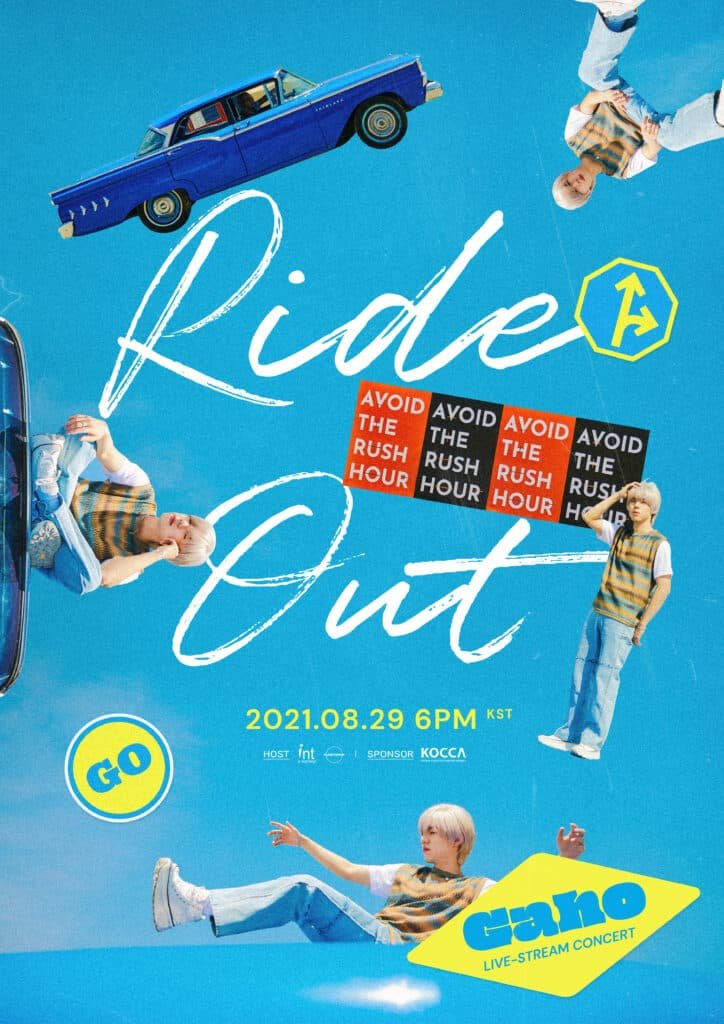 Gaho's first global online solo concert, 'RIDE OUT', will start selling tickets through the K-pop platform 'Amazer' App from the 10th.
The title of the show, 'RIDE OUT,' originated from 'Ride out the boat' and now only 'Ride out' remains, which is used figuratively to 'endure dangerous and difficult situations without avoiding them.'
It contains a message that "We can't meet each other due to the Covid-19 that lasts for a year and a half, and if we endure the stalled stage, music, and daily life, our daily life will come back."
In the promotional video for the performance released on the 6th, the newly released single 'RIDE' flows as the background music, and Gaho is left alone in space. In contrast to that, the appearance of Gaho happily hanging out with Kave crew can give you a glimpse of this concert's concept.
In addition, this performance is expected to interact with the audience using various functions such as participation in real-time quizzes, digital placards, and avatars, along with a performance of Gaho singing his songs, drama OSTs, and global cover songs. This concert is expected to attract keen interest from global fans, including domestic fans, who have not been able to meet due to COVID-19.
Gaho made his name known as a composer of the drama 'While You Were Sleeping' OST and the song 'I Say' of SHINee's 6th regular album even before his debut, topped various music charts with the OST titled 'Start Over' of the JTBC drama 'Itaewon Class' last year. He drew attention as a promising OST singer.
Tickets for the online stream concert 'RIDE OUT' can be reserved worldwide through Interpark Ticket, Melon Ticket, MyMusicTaste, and Amazer App starting today, and reservations in Japan through E-PLUS.
Meanwhile, the second single, 'RIDE,' following the May lead single "Rush Hour," will be released at 6 PM on the 12th.