Harvey Weinstein has been sentenced to 23 years in prison for rape and criminal sexual acts.
In a little over 2 weeks, the judge announced on Wednesday morning at the Manhattan Supreme Court.
This sentence is aa victory for those women who have accused Weinstein.
Judge James Burke sentenced him to a minimum of five years and a maximum of 29 years in prison.
Just before the sentence was given, the accusers, Miriam Hale and Jessica Mann gave their final statements before the judge.
Mann said, "I don't know how to explain the horrors of being raped by someone who has power. "The impact on the psyche is profound. Rape is not just one moment…it is forever."
Haley, on the other hand, said that it left her deeply scarred, mentally and emotionally, "What he did not only stripped me of my dignity as a human being and a woman, but it crushed my confidence."
During the final statement of Weinstein, he apologized to his victims and said he has deep remorse over what he had done.
On the other hand, he also said that he was confused about the #MeToo movement, "I think men are confused about all of the this…this feeling of thousands of men and women who are losing due process, I'm worried about this country."
The district attorney Cyrus Vance made a statement regarding the sentencing, "We thank the survivors for their remarkable statements today and indescribable courage over the last two years. Harvey Weinstein deployed nothing less than an army of spies to keep them silent. But they refused to be silent, and they were heard. Their words took down a predator and put him behind bars, and gave hope to survivors of sexual violence all across the world."
The trial ended in February with 5 women and 7 men who find him guilty of rape in the third degree and a criminal sexual act in the first degree. The producer spent his first 10 days at Bellevue Hospital and had a heart procedure and inserted a stent on him. He was then sent to the infirmary unit at Rikers Island Jail.
Juda Engelmayer, a spokesperson of Weinstein, said that he fell while he was in jail and he needed to use a walker to be able to get in and out of the courthouse. He was not provided one in the jail.
Moving forward, his lawyers said they will still appeal on the verdict and that Weinstein was acquitted of the most serious charges which were predatory sexual assault and a charge of first-degree rape.
If he would have been guilty of these, he would have gotten a life sentence in prison.
His legal battles are not yet over though. The Los Angeles District Attorney charged him with rape, sexual penetration by force and sexual battery by restraint.
If found guilty, he will be sentenced to 28 years of prison in California. There is still no clarification though of how the case will proceed after the New York sentence.
Read More: Annabella Sciorra Testified on Case vs. Harvey Weinstein
BLACKPINK With a Hat-Trick As They Once Again Retain The #1 Spot In NEW K.ID's Weekly Chart
NEW K.ID, the No.1 TV channel for all K-Pop entertainment and source (https://cutt.ly/NEWKID), announced its weekly chart for the 3rd week of August.
BLACKPINK retains its #1 spot in the NEW K.ID's weekly chart for three consecutive weeks as they tie with WINNER's previous record. BLACKPINK has announced a new single dropping on August 28th which will be a collaboration with American pop star, Selena Gomez. Selena Gomez also recently teased her collaboration with BLACKPINK on her Instagram post captioned, "SELPINK pulling up soon. 8/28".
Following their release of the single, BLACKPINK will be releasing their first debut album on October 2nd.
PENTAGON, SHINee, GWSN, and N.Flying all retained their spots in TOP5. The 6th place, WINNER, celebrated their 6th year debut anniversary. MINO posted a photo of WINNER on his Instagram, celebrating the time and unforgettable memories that they have spent together for the last 6 years.
Ranked at #9, SF9's Rowoon has been named as 'The North Face white label's F/W' model and its brand ambassador. With a height over 6'3'', Rowoon not only has a youthful personality but also has various talents as he can both sing and act in various entertainment fields. The North Face saw that Rowoon's versatility perfectly matched its brand image and decided to partner with Rowoon.
Coming in at #10, DAY6's sub-unit, Even of Day, is releasing a new album, 'The Book of Us: Gluon – Nothing can tear us apart' on August 31st. All 7 songs in the album are written and produced by the Even of Day members. Young K is expected to play guitar in place of Sungjin and Jae. JYP's representative commented, "Young K showed his expertise on the bass guitar and will continue to play more instruments." It was also mentioned that Wonpil's synthesizer and Dowoon's electronic drum will be key in this album.
Additionally, in last week's '2020 SORIBADA BEST K-MUSIC AWARDS', GWSN and LOONA won New Wave New Artist Awards while GFRIEND took the main prize (bonsang) home.
NEW K.ID, the only TV channel that allows viewers to enjoy K-POP Idol-related content programming 24/7 and exclusive episodes curated from 10K+ videos, is available at CH 511 for free on LG Smart TVs and XUMO apps on all Internet-connected devices.
Death after unmasked arrest – Mexico Floyd
The official reason for the arrest revealed by the police is not known, but the video footage posted on social media at the time of the arrest suggests that the reason is "not wearing a mask."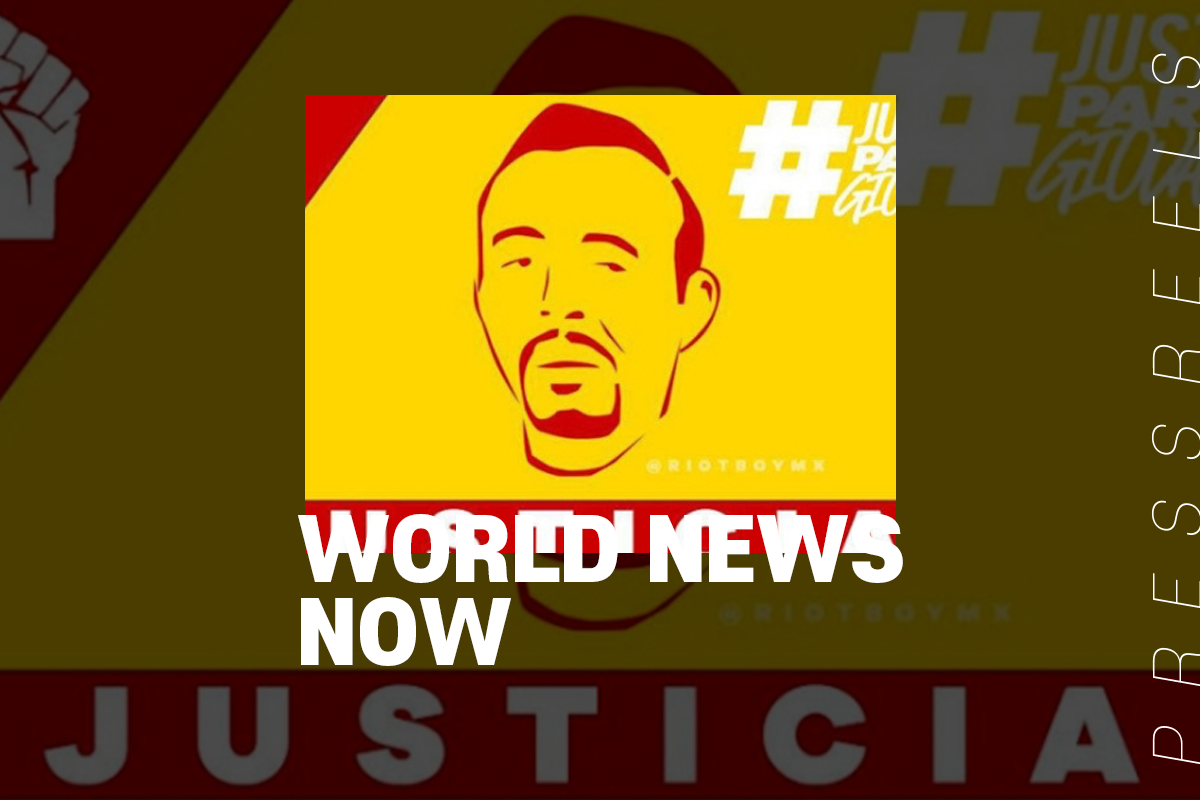 Amid a stir across the U.S. over the "George Floyd" incident that killed white police abuses, similar cases of abuse of public power have been revealed in Mexico, sparking public outrage.
The daily El Universal has been protesting against the incident since it was belatedly revealed that construction worker Giovanni Lopez died the next day after being arrested by police in Guadalajara, western Mexico, on April 4.
The official reason for the arrest revealed by the police is not known, but the video footage posted on social media at the time of the arrest suggests that the reason is "not wearing a mask."
Death of George Floyd
On May 25, 2020, George Floyd, a 46-year-old black man, died in Minneapolis, Minnesota, after Derek Chauvin, a white police officer, knelt on Floyd's neck for almost nine minutes while Floyd was handcuffed face down in the street