New York has the greatest number of cases of the coronavirus outbreak but now they have a new method of treating severely sick patients, and that is giving them a massive dose of Vitamin C as based on the results from hard-hit China.
Dr. Andrew Weber, affiliated with the Northwell Heath facilities in Long Island, has reported that patients who are in intensive care units are given an intravenous vitamin C of 1500 milligrams.
This said potent dosage is then given 3 to 4 times a day. This dosage is 16x more than the recommended daily dose from the National Institutes of Health. As per their recommended dietary allowance, it should be 90mg for men and 75 for women, adults.
Doctor Weber said, "The patients who received vitamin C did significantly better than those who did not get vitamin C."
He added, "It helps a tremendous amount, but it is not highlighted because it's not a sexy drug."
According to a spokesman from Northwell, 23 other hospitals from New York are using this kind of coronavirus treatment. Still, they also took notice of the different medication protocols as patients are different from each other. He said that the clinician decides.
As of the moment, 700 patients are treated for the said coronavirus throughout the network of hospitals, and it is not yet so bright how many are having this vitamin c treatment.
Other drugs that are used together with the supplement is anti-malaria drug hydroxychloroquine, the antibiotic azithromycin, various biologics, and blood thinners, according to Weber.
This cocktail of hydroxychloroquine and azithromycin is given to patients as of Tuesday night, specifically to the critically ill patients on some "compassionate" basis.
This research was done by the French and was published earlier, and it was reported that it is effective in killing the coronavirus. When combined with antibiotic azithromycin, six patients were then tested negative from the virus on their 6th day.
The president of the country has even tweeted about it and said, "HYDROXYCHLOROQUINE & AZITHROMYCIN, taken together, have a real chance to be one of the biggest game-changers in the history of medicine. The FDA has moved mountains – Thank You!"
He added, "Hopefully, they will BOTH … be put in use IMMEDIATELY. PEOPLE ARE DYING, MOVE FAST, and GOD BLESS EVERYONE!"
During a press conference, President Trump said, "This would be a gift from heaven; this would be a gift from God if it works."
Dr, Anthony Fauci, agreed too, "The president is talking about hope for people, and it's not an unreasonable thing to hope for people My job as a scientist … is to ultimately prove without a doubt that a drug is not only safe but that it works," He continued, "Those two things are not incompatible when you think about it, particularly when you're in an arena where you don't have anything that's proven."
Weber said that the patients' coronavirus dropped dramatically after taking vitamin c when their bodies suffer sepsis. He said, "It makes all the sense in the world to try and maintain this level of vitamin C"
Read More: Prince Charles Tests Positive for Coronavirus
BLACKPINK With a Hat-Trick As They Once Again Retain The #1 Spot In NEW K.ID's Weekly Chart
NEW K.ID, the No.1 TV channel for all K-Pop entertainment and source (https://cutt.ly/NEWKID), announced its weekly chart for the 3rd week of August.
BLACKPINK retains its #1 spot in the NEW K.ID's weekly chart for three consecutive weeks as they tie with WINNER's previous record. BLACKPINK has announced a new single dropping on August 28th which will be a collaboration with American pop star, Selena Gomez. Selena Gomez also recently teased her collaboration with BLACKPINK on her Instagram post captioned, "SELPINK pulling up soon. 8/28".
Following their release of the single, BLACKPINK will be releasing their first debut album on October 2nd.
PENTAGON, SHINee, GWSN, and N.Flying all retained their spots in TOP5. The 6th place, WINNER, celebrated their 6th year debut anniversary. MINO posted a photo of WINNER on his Instagram, celebrating the time and unforgettable memories that they have spent together for the last 6 years.
Ranked at #9, SF9's Rowoon has been named as 'The North Face white label's F/W' model and its brand ambassador. With a height over 6'3'', Rowoon not only has a youthful personality but also has various talents as he can both sing and act in various entertainment fields. The North Face saw that Rowoon's versatility perfectly matched its brand image and decided to partner with Rowoon.
Coming in at #10, DAY6's sub-unit, Even of Day, is releasing a new album, 'The Book of Us: Gluon – Nothing can tear us apart' on August 31st. All 7 songs in the album are written and produced by the Even of Day members. Young K is expected to play guitar in place of Sungjin and Jae. JYP's representative commented, "Young K showed his expertise on the bass guitar and will continue to play more instruments." It was also mentioned that Wonpil's synthesizer and Dowoon's electronic drum will be key in this album.
Additionally, in last week's '2020 SORIBADA BEST K-MUSIC AWARDS', GWSN and LOONA won New Wave New Artist Awards while GFRIEND took the main prize (bonsang) home.
NEW K.ID, the only TV channel that allows viewers to enjoy K-POP Idol-related content programming 24/7 and exclusive episodes curated from 10K+ videos, is available at CH 511 for free on LG Smart TVs and XUMO apps on all Internet-connected devices.
Death after unmasked arrest – Mexico Floyd
The official reason for the arrest revealed by the police is not known, but the video footage posted on social media at the time of the arrest suggests that the reason is "not wearing a mask."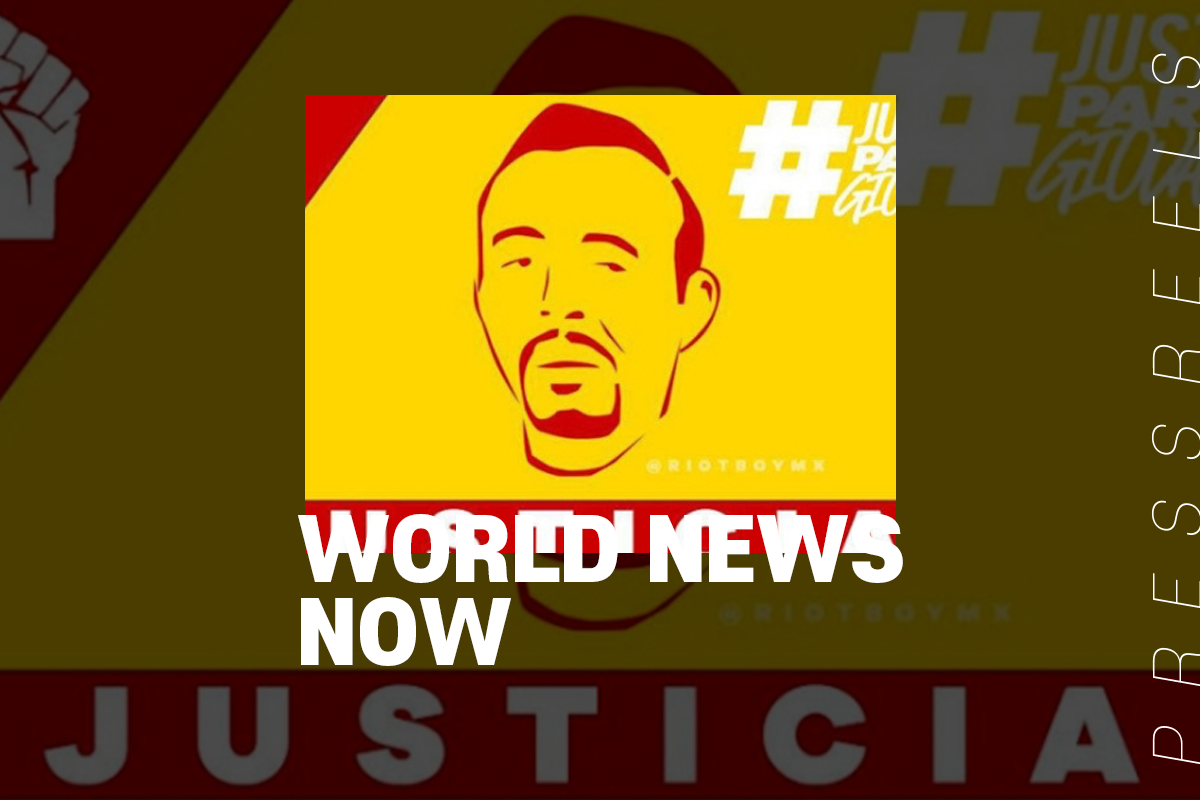 Amid a stir across the U.S. over the "George Floyd" incident that killed white police abuses, similar cases of abuse of public power have been revealed in Mexico, sparking public outrage.
The daily El Universal has been protesting against the incident since it was belatedly revealed that construction worker Giovanni Lopez died the next day after being arrested by police in Guadalajara, western Mexico, on April 4.
The official reason for the arrest revealed by the police is not known, but the video footage posted on social media at the time of the arrest suggests that the reason is "not wearing a mask."
Death of George Floyd
On May 25, 2020, George Floyd, a 46-year-old black man, died in Minneapolis, Minnesota, after Derek Chauvin, a white police officer, knelt on Floyd's neck for almost nine minutes while Floyd was handcuffed face down in the street