January 9 is National Law Enforcement Appreciation Day. Everywhere in the country, these blue-uniformed men are appreciated in some ways or another. People are sharing how they show their gratitude.
In Nebraska, community from preschool kids to courthouse staff to seniors expressed their gratitude to the law enforcers.
For them, it has been a challenging year in Nebraska. According to eh chairman of the Valley County Board of Supervisors, Bob Sevenker, "The year we went through with the flooding and blizzard, law enforcement was out 24/7, and we want to recognize them and show our appreciation for what they do."
The patrol likewise said, "We rescued a lot of people in this last storm, at least 10 or 12 vehicles that had to be rescued. Another kudos to the Nebraska Department of Roads."
Whereas in Alaska, Jack Gallisini of Kiwanis Club mentioned "In Montgomery, we do it more than just one day a year, "Every month we do Thumbs Up Thursdays to honour police officers, let them know they're doing a great job."
In Texas, the Plano Fire Department tweeted," It's #nationallawenforcementday! We want to thank @PlanoPoliceDept for keeping us #safe & watching our backs. When given the opportunity, we try and return the favour!"
A local car dealership sent some snacks to their county police and tweeted "It's confirmed: milk and cookies are still amazing as an adult. Thanks to Grapevine Dodge Chrysler Jeep for delivering these goodies from Tiff's Treats on #LawEnforcementAppreciationDay The BLUE Bell ice cream is a nice touch, too."
The National Law Enforcement Appreciation Day started in 2015 as a way of thanking the officers all over the county for the sacrifices they do for the communities every day. They are there to serve and protect as well as encourage and respect these law enforcers.
The group Concerns of Police Survivors asked people to show their support thru these suggestions:
Coordinate or participate in a "Blue Blood Drive."
Wear blue clothing in support of law enforcement.
Send a card of support to a local police department or state agency.
Share a story about a positive law enforcement experience on social media.
Ask children in the community to write letters in support of law enforcement.
Display a blue light in support of law enforcement.
Organize an event or a rally in support of law enforcement officers.
Advertise support through local media outlets/billboards.
Post the public service announcement supplied by C.O.P.S. to an organization's website or social media pages.
There are many ways to show support. Sending a note of thanks to the local, county or state police officers or department could well be appreciated by these men in blue. Whatever it may be, remember, it is always the thought that counts. These men put their lives for others. It would be great once in a while that they should be reminded that they are much appreciated not only in the community but in the whole world.
Happy National Law Enforcement Appreciation Day!
Read More: Meghan Markle, Prince Harry Steps Back from Royal Life
BLACKPINK With a Hat-Trick As They Once Again Retain The #1 Spot In NEW K.ID's Weekly Chart
NEW K.ID, the No.1 TV channel for all K-Pop entertainment and source (https://cutt.ly/NEWKID), announced its weekly chart for the 3rd week of August.
BLACKPINK retains its #1 spot in the NEW K.ID's weekly chart for three consecutive weeks as they tie with WINNER's previous record. BLACKPINK has announced a new single dropping on August 28th which will be a collaboration with American pop star, Selena Gomez. Selena Gomez also recently teased her collaboration with BLACKPINK on her Instagram post captioned, "SELPINK pulling up soon. 8/28".
Following their release of the single, BLACKPINK will be releasing their first debut album on October 2nd.
PENTAGON, SHINee, GWSN, and N.Flying all retained their spots in TOP5. The 6th place, WINNER, celebrated their 6th year debut anniversary. MINO posted a photo of WINNER on his Instagram, celebrating the time and unforgettable memories that they have spent together for the last 6 years.
Ranked at #9, SF9's Rowoon has been named as 'The North Face white label's F/W' model and its brand ambassador. With a height over 6'3'', Rowoon not only has a youthful personality but also has various talents as he can both sing and act in various entertainment fields. The North Face saw that Rowoon's versatility perfectly matched its brand image and decided to partner with Rowoon.
Coming in at #10, DAY6's sub-unit, Even of Day, is releasing a new album, 'The Book of Us: Gluon – Nothing can tear us apart' on August 31st. All 7 songs in the album are written and produced by the Even of Day members. Young K is expected to play guitar in place of Sungjin and Jae. JYP's representative commented, "Young K showed his expertise on the bass guitar and will continue to play more instruments." It was also mentioned that Wonpil's synthesizer and Dowoon's electronic drum will be key in this album.
Additionally, in last week's '2020 SORIBADA BEST K-MUSIC AWARDS', GWSN and LOONA won New Wave New Artist Awards while GFRIEND took the main prize (bonsang) home.
NEW K.ID, the only TV channel that allows viewers to enjoy K-POP Idol-related content programming 24/7 and exclusive episodes curated from 10K+ videos, is available at CH 511 for free on LG Smart TVs and XUMO apps on all Internet-connected devices.
Death after unmasked arrest – Mexico Floyd
The official reason for the arrest revealed by the police is not known, but the video footage posted on social media at the time of the arrest suggests that the reason is "not wearing a mask."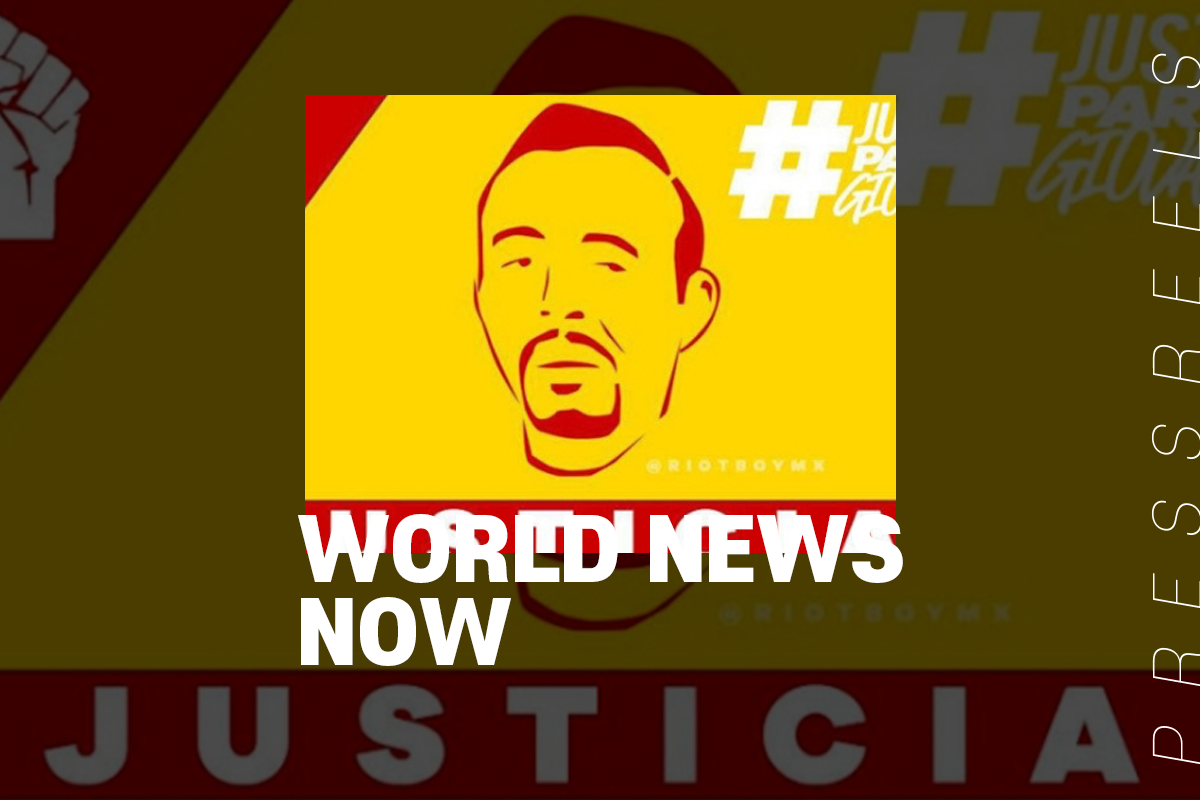 Amid a stir across the U.S. over the "George Floyd" incident that killed white police abuses, similar cases of abuse of public power have been revealed in Mexico, sparking public outrage.
The daily El Universal has been protesting against the incident since it was belatedly revealed that construction worker Giovanni Lopez died the next day after being arrested by police in Guadalajara, western Mexico, on April 4.
The official reason for the arrest revealed by the police is not known, but the video footage posted on social media at the time of the arrest suggests that the reason is "not wearing a mask."
Death of George Floyd
On May 25, 2020, George Floyd, a 46-year-old black man, died in Minneapolis, Minnesota, after Derek Chauvin, a white police officer, knelt on Floyd's neck for almost nine minutes while Floyd was handcuffed face down in the street