There seems to be a possibility of an unknown ice age millions of years ago, and now it has been discovered by the University of Aberdeen geologists.
They have found some rock features in Torridon caused by pebbles from the icebergs which were melting to the depth of the lakes.
That being said, the rocks are "relatively calm" period on Earth which is also known to be the "boring billion" It took place around 1,800- to 800 million years ago. It could be the first signs of glaciation, according to the researchers.
The evidence of the oldest ice gage happened more than 2 billion years ago, which consisted of several ice age. Prof. Adrian Hartley and his fellow scientists from the University of Aberdeen's c School of Geosciences published it in the Scottish Journal of Geology. According to the professor "In Earth's middle ages, it is thought that not very much happened on the planet.
"Throughout this so-called 'boring billion', the global climate was temperate and unchanged. Life was limited to algae in the ocean, the land was completely barren, and oxygen was 10% of what it is now.
"Until now, no evidence for climate change had been discovered, but our study has shown there was ice at Earth's surface during this period."
"It's the first evidence globally for glaciation at this time in Earth's history – proving it wasn't such a boring billion after all."
"We discovered by analysing silty lake sediments that are a billion years old, allowing us to identify locations where pebbles had fallen from melting icebergs and had formed impact features on the lake floor, deforming even older layers of sediment."
"It's the first evidence globally for glaciation at this time in Earth's history – proving it wasn't such a boring billion after all."
This is not the first discovery in Scotland to have the geological history books changed. The NUI Galway and University of Maine researchers also found some ancient seashells in the same county, and that was evidence how fast the climate could vary based on the ice age's end, known as the Younger Dryas era.
The professor also noted, "Similar studies have allowed us to reconstruct the recent glacial history of the Earth, but this takes us much further back in time to when Scotland was located at 35°S – the same latitude as South Africa."
Read More: Donald Trump to Nation: 'Iran Will Never Be Allowed to Have Nuclear Weapon'
BLACKPINK With a Hat-Trick As They Once Again Retain The #1 Spot In NEW K.ID's Weekly Chart
NEW K.ID, the No.1 TV channel for all K-Pop entertainment and source (https://cutt.ly/NEWKID), announced its weekly chart for the 3rd week of August.
BLACKPINK retains its #1 spot in the NEW K.ID's weekly chart for three consecutive weeks as they tie with WINNER's previous record. BLACKPINK has announced a new single dropping on August 28th which will be a collaboration with American pop star, Selena Gomez. Selena Gomez also recently teased her collaboration with BLACKPINK on her Instagram post captioned, "SELPINK pulling up soon. 8/28".
Following their release of the single, BLACKPINK will be releasing their first debut album on October 2nd.
PENTAGON, SHINee, GWSN, and N.Flying all retained their spots in TOP5. The 6th place, WINNER, celebrated their 6th year debut anniversary. MINO posted a photo of WINNER on his Instagram, celebrating the time and unforgettable memories that they have spent together for the last 6 years.
Ranked at #9, SF9's Rowoon has been named as 'The North Face white label's F/W' model and its brand ambassador. With a height over 6'3'', Rowoon not only has a youthful personality but also has various talents as he can both sing and act in various entertainment fields. The North Face saw that Rowoon's versatility perfectly matched its brand image and decided to partner with Rowoon.
Coming in at #10, DAY6's sub-unit, Even of Day, is releasing a new album, 'The Book of Us: Gluon – Nothing can tear us apart' on August 31st. All 7 songs in the album are written and produced by the Even of Day members. Young K is expected to play guitar in place of Sungjin and Jae. JYP's representative commented, "Young K showed his expertise on the bass guitar and will continue to play more instruments." It was also mentioned that Wonpil's synthesizer and Dowoon's electronic drum will be key in this album.
Additionally, in last week's '2020 SORIBADA BEST K-MUSIC AWARDS', GWSN and LOONA won New Wave New Artist Awards while GFRIEND took the main prize (bonsang) home.
NEW K.ID, the only TV channel that allows viewers to enjoy K-POP Idol-related content programming 24/7 and exclusive episodes curated from 10K+ videos, is available at CH 511 for free on LG Smart TVs and XUMO apps on all Internet-connected devices.
Death after unmasked arrest – Mexico Floyd
The official reason for the arrest revealed by the police is not known, but the video footage posted on social media at the time of the arrest suggests that the reason is "not wearing a mask."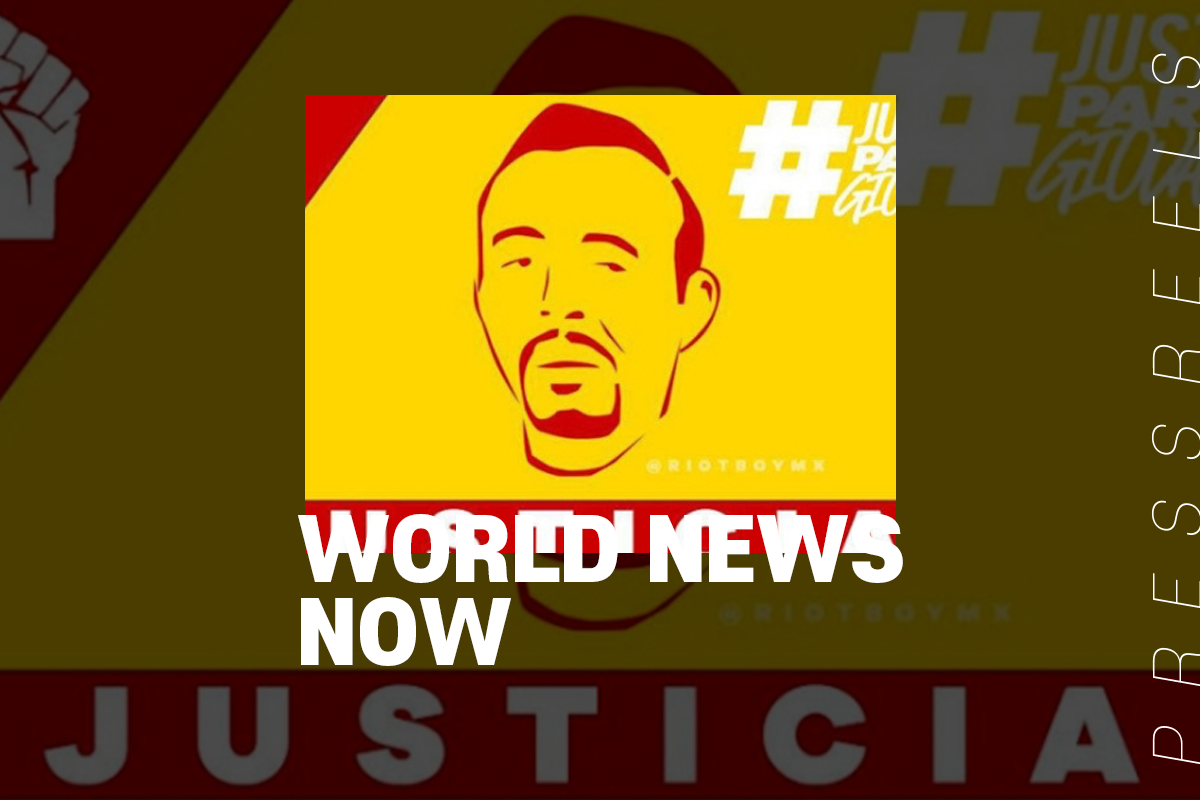 Amid a stir across the U.S. over the "George Floyd" incident that killed white police abuses, similar cases of abuse of public power have been revealed in Mexico, sparking public outrage.
The daily El Universal has been protesting against the incident since it was belatedly revealed that construction worker Giovanni Lopez died the next day after being arrested by police in Guadalajara, western Mexico, on April 4.
The official reason for the arrest revealed by the police is not known, but the video footage posted on social media at the time of the arrest suggests that the reason is "not wearing a mask."
Death of George Floyd
On May 25, 2020, George Floyd, a 46-year-old black man, died in Minneapolis, Minnesota, after Derek Chauvin, a white police officer, knelt on Floyd's neck for almost nine minutes while Floyd was handcuffed face down in the street