Justin Bieber shared on his Instagram on Wednesday that he has been diagnosed with Lyme disease.
He was also recently diagnosed with severe other condition of chronic mono. He also mentioned that he is going to share a documentary series on YouTube.
The 25-year-old singer wrote, "You can learn all that I've been battling and OVERCOMING!!"
What is a Lyme disease, and what are the things you should need to know about them? Lyme disease is one of the most common conditions that is caused by ticks in the country and because of the climate crisis in the present, it could get more.
The symptoms for this disease are fever, chills, body aches, swollen lymph nodes, neck stiffness, shortness of breath, headache, fatigue, rash and a lot more. When someone gets bitten by a tick, a small red bump will be visible. It would look like a mosquito bite and within 3- 30 days, a rash will show up and expand in the bitten area. It would look like a "bull's eye", if that shows up then Lyme disease it surely is.
This rash will become itchy or painful. It could also feel warm when it is touched.
Majority of the people would develop this rash and for some even could originate in other parts of the bodies. This could lead to severe condition if this is left untreated as the infection would spread to the joints, hearts and the nervous system according to the Centers for Disease Control and Prevention.
After an extended period, the patient would experience swelling brain membranes and could have temporary paralysis of one side of the face.
Where do you get this? Four specific bacteria cause this disease. An infected tick transfers its bacteria when it bites to something.
Deer ticks and black-legged ticks are known in the county for carrying this disease. They are often common in spring and summer months when those small ticks, called nymphs, are in their feeding phase and that's when people are also mostly outside walking in the forest or ground, where these ticks usually like to live.
These ticks are tiny and could be as small as a pinhead, so one has to look closely. These ticks must be removed within 24 hours from the body to avoid the risk of having the Lyme disease.
The longer the tick's body is in the human skin, the more likely the infection will be.
Using of tweezer while steadily pulling the whole body of the tick would be the best idea. After that, spread antiseptic on the area. The standard treatment for this disease is oral antibiotics which should last from 10-14 days. If it affected already the nervous system, a high dosage of medicines is given, from 14-28 days.
The treatment will help in eliminating the infection and recover from the symptoms.
Most people who are given antibiotics make a full recovery unless they are treated later after the tick bite. To avoid this, wear insect repellant with 20% DEET and check for ticks regularly when spending a lot of time outdoors.
Read More: Scotland Was Once a Mini Ice Age From Millions of Years Ago
BLACKPINK With a Hat-Trick As They Once Again Retain The #1 Spot In NEW K.ID's Weekly Chart
NEW K.ID, the No.1 TV channel for all K-Pop entertainment and source (https://cutt.ly/NEWKID), announced its weekly chart for the 3rd week of August.
BLACKPINK retains its #1 spot in the NEW K.ID's weekly chart for three consecutive weeks as they tie with WINNER's previous record. BLACKPINK has announced a new single dropping on August 28th which will be a collaboration with American pop star, Selena Gomez. Selena Gomez also recently teased her collaboration with BLACKPINK on her Instagram post captioned, "SELPINK pulling up soon. 8/28".
Following their release of the single, BLACKPINK will be releasing their first debut album on October 2nd.
PENTAGON, SHINee, GWSN, and N.Flying all retained their spots in TOP5. The 6th place, WINNER, celebrated their 6th year debut anniversary. MINO posted a photo of WINNER on his Instagram, celebrating the time and unforgettable memories that they have spent together for the last 6 years.
Ranked at #9, SF9's Rowoon has been named as 'The North Face white label's F/W' model and its brand ambassador. With a height over 6'3'', Rowoon not only has a youthful personality but also has various talents as he can both sing and act in various entertainment fields. The North Face saw that Rowoon's versatility perfectly matched its brand image and decided to partner with Rowoon.
Coming in at #10, DAY6's sub-unit, Even of Day, is releasing a new album, 'The Book of Us: Gluon – Nothing can tear us apart' on August 31st. All 7 songs in the album are written and produced by the Even of Day members. Young K is expected to play guitar in place of Sungjin and Jae. JYP's representative commented, "Young K showed his expertise on the bass guitar and will continue to play more instruments." It was also mentioned that Wonpil's synthesizer and Dowoon's electronic drum will be key in this album.
Additionally, in last week's '2020 SORIBADA BEST K-MUSIC AWARDS', GWSN and LOONA won New Wave New Artist Awards while GFRIEND took the main prize (bonsang) home.
NEW K.ID, the only TV channel that allows viewers to enjoy K-POP Idol-related content programming 24/7 and exclusive episodes curated from 10K+ videos, is available at CH 511 for free on LG Smart TVs and XUMO apps on all Internet-connected devices.
Death after unmasked arrest – Mexico Floyd
The official reason for the arrest revealed by the police is not known, but the video footage posted on social media at the time of the arrest suggests that the reason is "not wearing a mask."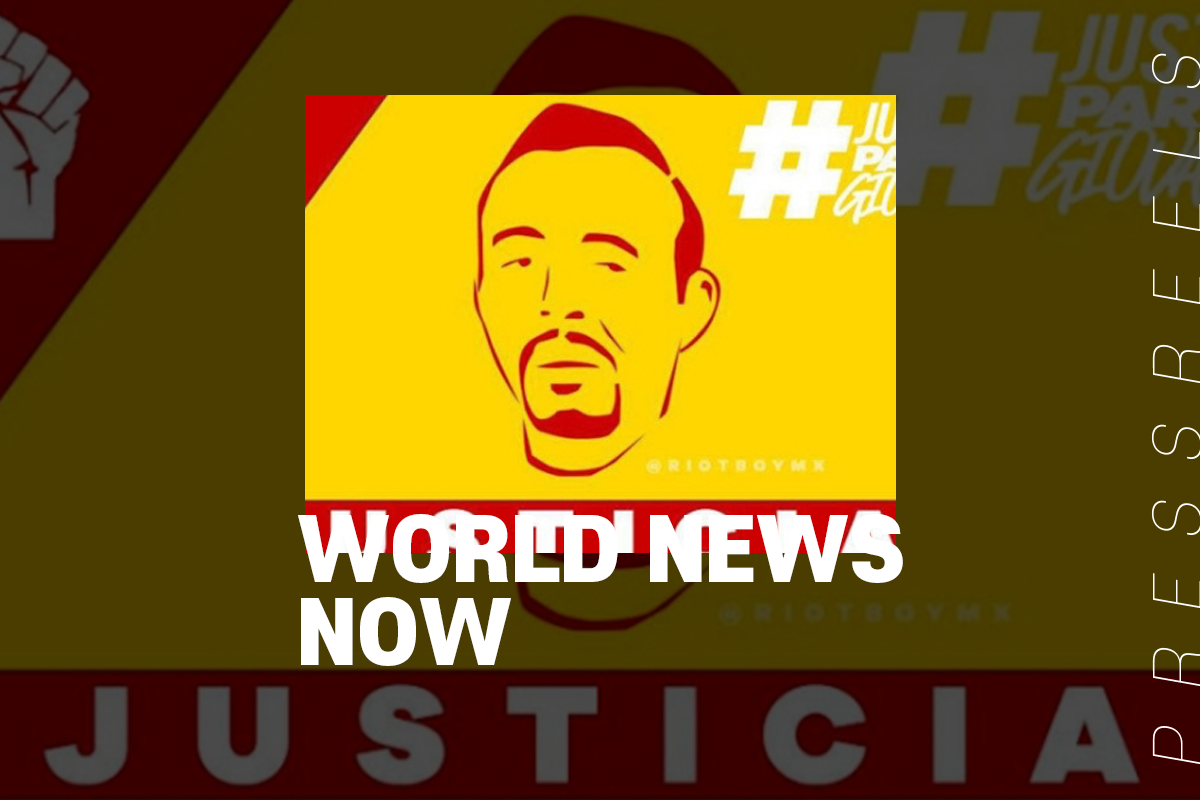 Amid a stir across the U.S. over the "George Floyd" incident that killed white police abuses, similar cases of abuse of public power have been revealed in Mexico, sparking public outrage.
The daily El Universal has been protesting against the incident since it was belatedly revealed that construction worker Giovanni Lopez died the next day after being arrested by police in Guadalajara, western Mexico, on April 4.
The official reason for the arrest revealed by the police is not known, but the video footage posted on social media at the time of the arrest suggests that the reason is "not wearing a mask."
Death of George Floyd
On May 25, 2020, George Floyd, a 46-year-old black man, died in Minneapolis, Minnesota, after Derek Chauvin, a white police officer, knelt on Floyd's neck for almost nine minutes while Floyd was handcuffed face down in the street