Kang Ji Young, transformed into a youthful + passionate + Dangdol Kim Ah Jin! Synchro rate 200%
-'Sweetmunchies' Starts romance with Kang Ji Young and Jung Il Woo? 'Interesting UP'
Kang Ji Young, the "Sweetmunchies," announced the beginning of the drama.
In JTBC's new drama, "Sweetmunchies," Kang Ji Young played the role of Kim Ah Jin, a CK channel contract entertainer, PHD. Kim Ah Jin is a character united with a positive mind and passion.
In the first episode of 'Sweetmunchies,' aired on the 25th, a story was made for the directorial debut of PD Kim Ah Jin. Ah Jin, who hasn't been sealed yet for the 4th year as an assistant director, may not know when it will be cut off.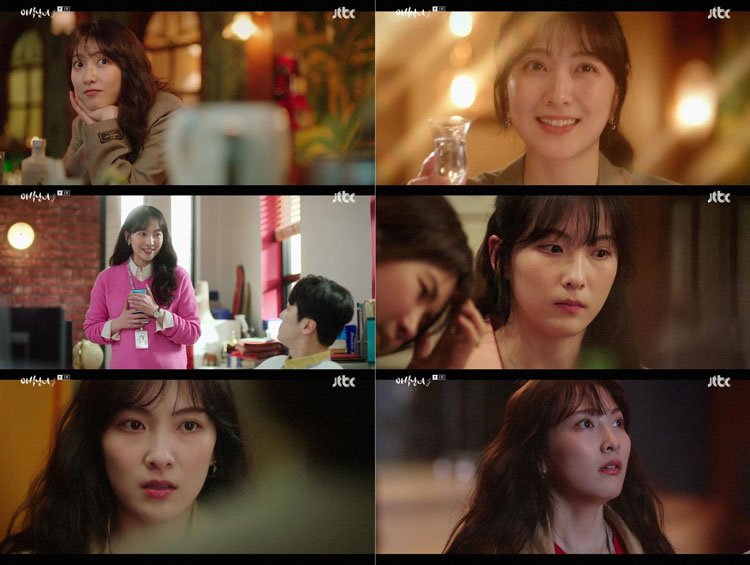 On this day, Ah Jin submitted a program proposal that was created after long worries even in a harsh environment where even computers were not paid. However, he was criticized by the general manager Cha Joo-hee (Kim Soo-jin) at the dinner party, and all he had to say was his personality, so he made a debut on the condition that he was looking for a chef who would fit the program within 24 hours. He took the chance and led the play interestingly. He also raised his curiosity about the next episode by looking at Bistro's chef Jin Sung (Jung Il Woo), who appeared as a savior at the moment just before giving up, with a complicated face.
Kang Ji Young showed stable acting and announced a successful start as Kim Ah Jin. It is a character that has a bright personality that can be shaken off with a delicious drink and a cool drink with lovely acting. And his youthful voice and action were enough to understand the character of Ah Jin's churn. Also, at the moment of the crisis that continues to come, Ah Jin naturally expresses the unstable emotional changes and adds immersion.
Kang Jin Young, who showed off his character and high synchro rate, has high expectations for what kind of acting and performance he will play in 'Sweetmunchies'.
Meanwhile, JTBC's new drama 'Sweetmunchies,' including Kang Ji Young, Jung Il Woo, Lee Hak Joo, and Kim Seung-Soo, will be aired twice at 9:30 on the 26th.