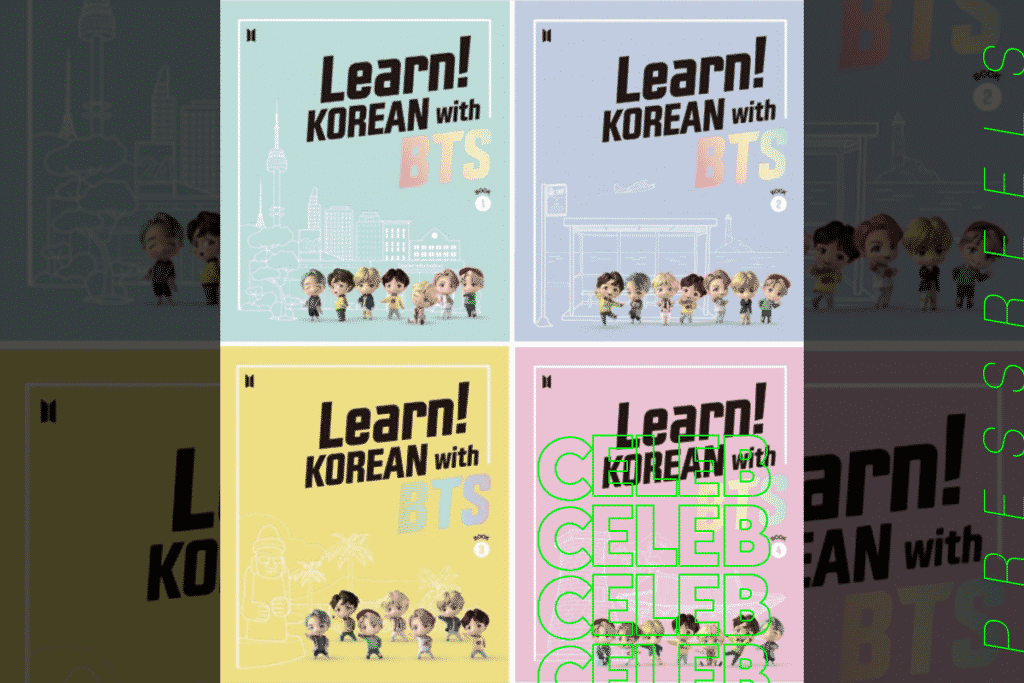 (PRESSREELS) You will be able to learn Korean by watching global star BTS. Universities in the United States, France, and Egypt have adopted textbooks featuring expressions frequently used by BTS members.
Big Hit Entertainment said on August 11 that Korean language courses using Korean language textbooks "Learn! KOREAN with BTS" will be offered at leading universities in the United States, France, Egypt and Vietnam starting this fall.
Produced by Big Hit Entertainment's independent educational corporation Big Hit Entertainment, "Learn! KOREAN with BTS" is a Korean textbook created using video content that BTS has appeared in. The members' actual speech and frequently used expressions were organized according to the purpose of Korean education, making it easy and fun for ARMY fans to learn Korean. Since March, the company has released about three minutes of training videos of the same name once a week through the global fan community platform Weverse. It will be released as a book package on the 24th.
Middlebury University in the U.S., Paris High School (ENS), Edec Business School (EDHEC), Egypt's Ain Shams University, Vietnam's Hanoi National University of Foreign Studies and Tanglong University will open regular Korean language courses using "Learn! KOREAN with BTS" this fall semester. It is part of a project to promote Korean language education abroad by Big Hit Adieu, the Korea Foundation (KF), and Hankuk University of Foreign Studies.
Based on their respective expertise, the three organizations will work together to meet the growing demand for Korean language education abroad while also promoting understanding of Korean and Korean. It is also seeking follow-up projects such as "Korean Fellowship."
"It is encouraging that overseas universities adopt 'Learn! KOREAN with BTS' as a Korean language textbook," said Choi Young-nam, CEO of Big Hit Edu. "We expect that the three organizations will create greater synergy in the future, given that they are partners with a high understanding of our content." We will take responsibility for the content and contribute to the revitalization of Korean language learning.
"Many foreign universities are showing great interest in 'Learn! KOREAN with BTS' courses, which develop curricula for courses and share them with universities abroad," said Kim In-cheol, president of Hankuk University of Foreign Studies. "As soon as the COVID19 situation improves, we plan to expand it to offline courses with KF, so the number of classes and schools will continue to increase."