Lori Laughlin's Influencer Daughter Olivia Jade Returns to YouTube After College Admissions Scandal
Olivia Jade, one of the daughters of actress Lori Loughlin and Mossimo Giannuli, finally posted her first YouTube video after the scandal from her parents.
Olivia Jade is a successful YouTube vlogger and social media star. She has different brand partnerships, which included Amazon, Dolce & Gabbana, Marc Jacobs Beauty, Smashbox Cosmetics, Too Faced Cosmetics, Boohoo, Smile Direct Club, Lulus, Sephora, and TREsemme from Unilever.
Unfortunately, she had to cut some of these partner deals because of the scandal. She has millions of followers.
According to one of the CEOs for a social-marketing firm, Yuval Ben-Itzhak, "It wouldn't come as a complete surprise if the brands currently working with Ms. Giannulli took a closer look at the status of their relationship with her and possibly reconsidered next steps for engagement. Brands should always do their proper due diligence on the content and news associated with influencers that they would engage with and are engaging with over time."
Many of the fans from her parents may not have forgotten about the incident. Officials dubbed this college fraud scam as "Operation Varsity Blues." Her parents paid $500,000 to get their daughters fraudulently, Olivia Jade and Isabella Rose admitted to the University of Southern California. Their parents didn't plead guilty. Fourteen other parents also were charged with conspiracy to commit mail fraud.
In August 2018, Olivia Jade told her 1.9 million YouTube followers and 1.3 million Instagram posted on her YouTube "I don't know how much of school I'm going to attend," But I do want the experience of game days, partying. I don't care about school, as you guys all know."
After eight months of being silent, she finally returned to her YouTube vlogging and titled it as "hi again." It was a two-minute video. "I've been gone for a very long time."
Jade said that she terrified to upload a new video. "I know (there's) something that needs to be addressed, I'm legally not allowed to speak on anything going on right now," and continued, "A part of me is like, 'Should I come back to YouTube right now?' Because it's been so long, and I actually really, really miss it. Like, I genuinely miss filming," she said. "I feel like a huge part of me is just not the same, because this is something that I'm passionate about and something I like to do, but I also didn't know."
She went on "I debated for 7 or 8 months, like, 'Well, if I can't talk about it, is there a point in coming back and not being able to say anything?'"
She ended with the statement, "There's no point in me just talking for 10 minutes to the camera about how I wish I could say something when I really can't. So, I'm going to leave it at that," she said, thanking fans for their patience. "Moral of the story is I've missed you guys so much, and I'm just really excited to start filming again and to start uploading, and I hope you enjoy the vlog."
Read More: Stephen Hillenburg, Creator of Spongebob Squarepants, Passed Away
BLACKPINK With a Hat-Trick As They Once Again Retain The #1 Spot In NEW K.ID's Weekly Chart
NEW K.ID, the No.1 TV channel for all K-Pop entertainment and source (https://cutt.ly/NEWKID), announced its weekly chart for the 3rd week of August.
BLACKPINK retains its #1 spot in the NEW K.ID's weekly chart for three consecutive weeks as they tie with WINNER's previous record. BLACKPINK has announced a new single dropping on August 28th which will be a collaboration with American pop star, Selena Gomez. Selena Gomez also recently teased her collaboration with BLACKPINK on her Instagram post captioned, "SELPINK pulling up soon. 8/28".
Following their release of the single, BLACKPINK will be releasing their first debut album on October 2nd.
PENTAGON, SHINee, GWSN, and N.Flying all retained their spots in TOP5. The 6th place, WINNER, celebrated their 6th year debut anniversary. MINO posted a photo of WINNER on his Instagram, celebrating the time and unforgettable memories that they have spent together for the last 6 years.
Ranked at #9, SF9's Rowoon has been named as 'The North Face white label's F/W' model and its brand ambassador. With a height over 6'3'', Rowoon not only has a youthful personality but also has various talents as he can both sing and act in various entertainment fields. The North Face saw that Rowoon's versatility perfectly matched its brand image and decided to partner with Rowoon.
Coming in at #10, DAY6's sub-unit, Even of Day, is releasing a new album, 'The Book of Us: Gluon – Nothing can tear us apart' on August 31st. All 7 songs in the album are written and produced by the Even of Day members. Young K is expected to play guitar in place of Sungjin and Jae. JYP's representative commented, "Young K showed his expertise on the bass guitar and will continue to play more instruments." It was also mentioned that Wonpil's synthesizer and Dowoon's electronic drum will be key in this album.
Additionally, in last week's '2020 SORIBADA BEST K-MUSIC AWARDS', GWSN and LOONA won New Wave New Artist Awards while GFRIEND took the main prize (bonsang) home.
NEW K.ID, the only TV channel that allows viewers to enjoy K-POP Idol-related content programming 24/7 and exclusive episodes curated from 10K+ videos, is available at CH 511 for free on LG Smart TVs and XUMO apps on all Internet-connected devices.
Death after unmasked arrest – Mexico Floyd
The official reason for the arrest revealed by the police is not known, but the video footage posted on social media at the time of the arrest suggests that the reason is "not wearing a mask."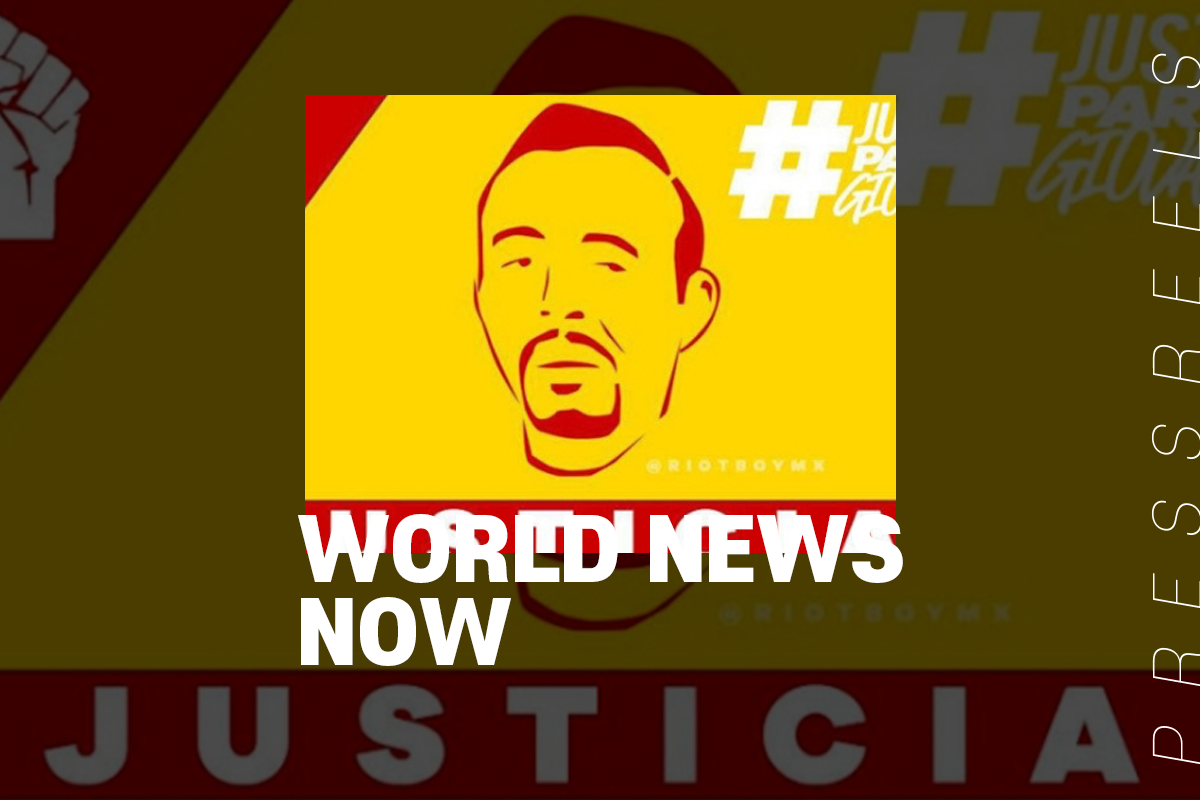 Amid a stir across the U.S. over the "George Floyd" incident that killed white police abuses, similar cases of abuse of public power have been revealed in Mexico, sparking public outrage.
The daily El Universal has been protesting against the incident since it was belatedly revealed that construction worker Giovanni Lopez died the next day after being arrested by police in Guadalajara, western Mexico, on April 4.
The official reason for the arrest revealed by the police is not known, but the video footage posted on social media at the time of the arrest suggests that the reason is "not wearing a mask."
Death of George Floyd
On May 25, 2020, George Floyd, a 46-year-old black man, died in Minneapolis, Minnesota, after Derek Chauvin, a white police officer, knelt on Floyd's neck for almost nine minutes while Floyd was handcuffed face down in the street