December 1, 2019, was sad in the entertainment industry. Shelley Morrison died from heart failure in Los Angeles, California, at the age of 83.
Her publicist, Lori De Waal, announced that Shelley died at Cedars-Sinai Medical Center.
This actress was known in the hit NBC's series, Will & Grace. The comedy series won the Screen Actors Guild award for the best ensemble in this genre. The sitcom cast paid tribute to her on social media.
Morrison played as a maid, Rosario Salazar, coming from El Salvador in the series. She played that role for seven years starting in 1999 until 2006. Her character became popular, especially interacting with Megan Mullaly that she appeared in 68 episodes during its 8th season. Morrison announced her retirement five years after her latest work, Foodfight!
Morrison worked with some of the biggest celebrities in Hollywood, including Dean Martin in How to Save a Marriage and Ruin Your Life, Barbra Streisand in Funny Girl, Shelley Long in Troop Beverly Hills and Matthew Perry and Salma Hayek.
In Morrison's biography, she mentioned- "Rosario is one of my all-time favorite characters. She reminds me a lot of my mother, who loved animals and children, but she would not suffer fools. It is very significant to me that we were able to show an older, Hispanic woman who is bright and smart and can hold her own."
Walter Dominguez, her husband of 46 years, shared, "Shelley's greatest pride as an actress was in playing the indomitable Rosario in a comedy series that furthered the cause of social equity and fairness for LGBTQ people. She also took pride in portraying a strong, loving yet feisty Latina character. She believed that the best way to change hearts and minds was through comedy."
Many from her co-stars made some memories and praises on their social media.
Mullaly wrote on her Twitter, "just got a bulletin on my phone that Shelley Morrison has passed. My heart is heavy. Putting Shelley, her beloved husband Walter & their children in the light. Thank you for your friendship & partnership shell. You accomplished wonderful things in this world. you will be missed."
Debra Messing, the actress who played Grace, wrote on her Instagram together with a video clip of the show "Shelley had a career that spanned decades, but she will always be our dear Rosie. She was a kind soul with a huge heart and always had a smile on her face. All my love for Walter and the entire family."
Eric McCormack, who played as Will also tweeted, "Shelley was a beautiful soul & a wonderful actor. Her work as Rosario, season after season, was as nuanced and real as it was hysterical. Everyone at #WillandGrace will miss her, she's a huge part of it. Sending so much love to Walter and Shelley's whole family."
Sean Hayes, whose role was Jack, shared on his Instagram with a photo of Morrison. "She was hilarious and had the biggest heart. She was a part of our Will and Grace family and will be greatly missed. My heart goes out to her entire family."
Read More: Samsung S11 The Ugliest Phone Ever?
BLACKPINK With a Hat-Trick As They Once Again Retain The #1 Spot In NEW K.ID's Weekly Chart
NEW K.ID, the No.1 TV channel for all K-Pop entertainment and source (https://cutt.ly/NEWKID), announced its weekly chart for the 3rd week of August.
BLACKPINK retains its #1 spot in the NEW K.ID's weekly chart for three consecutive weeks as they tie with WINNER's previous record. BLACKPINK has announced a new single dropping on August 28th which will be a collaboration with American pop star, Selena Gomez. Selena Gomez also recently teased her collaboration with BLACKPINK on her Instagram post captioned, "SELPINK pulling up soon. 8/28".
Following their release of the single, BLACKPINK will be releasing their first debut album on October 2nd.
PENTAGON, SHINee, GWSN, and N.Flying all retained their spots in TOP5. The 6th place, WINNER, celebrated their 6th year debut anniversary. MINO posted a photo of WINNER on his Instagram, celebrating the time and unforgettable memories that they have spent together for the last 6 years.
Ranked at #9, SF9's Rowoon has been named as 'The North Face white label's F/W' model and its brand ambassador. With a height over 6'3'', Rowoon not only has a youthful personality but also has various talents as he can both sing and act in various entertainment fields. The North Face saw that Rowoon's versatility perfectly matched its brand image and decided to partner with Rowoon.
Coming in at #10, DAY6's sub-unit, Even of Day, is releasing a new album, 'The Book of Us: Gluon – Nothing can tear us apart' on August 31st. All 7 songs in the album are written and produced by the Even of Day members. Young K is expected to play guitar in place of Sungjin and Jae. JYP's representative commented, "Young K showed his expertise on the bass guitar and will continue to play more instruments." It was also mentioned that Wonpil's synthesizer and Dowoon's electronic drum will be key in this album.
Additionally, in last week's '2020 SORIBADA BEST K-MUSIC AWARDS', GWSN and LOONA won New Wave New Artist Awards while GFRIEND took the main prize (bonsang) home.
NEW K.ID, the only TV channel that allows viewers to enjoy K-POP Idol-related content programming 24/7 and exclusive episodes curated from 10K+ videos, is available at CH 511 for free on LG Smart TVs and XUMO apps on all Internet-connected devices.
Death after unmasked arrest – Mexico Floyd
The official reason for the arrest revealed by the police is not known, but the video footage posted on social media at the time of the arrest suggests that the reason is "not wearing a mask."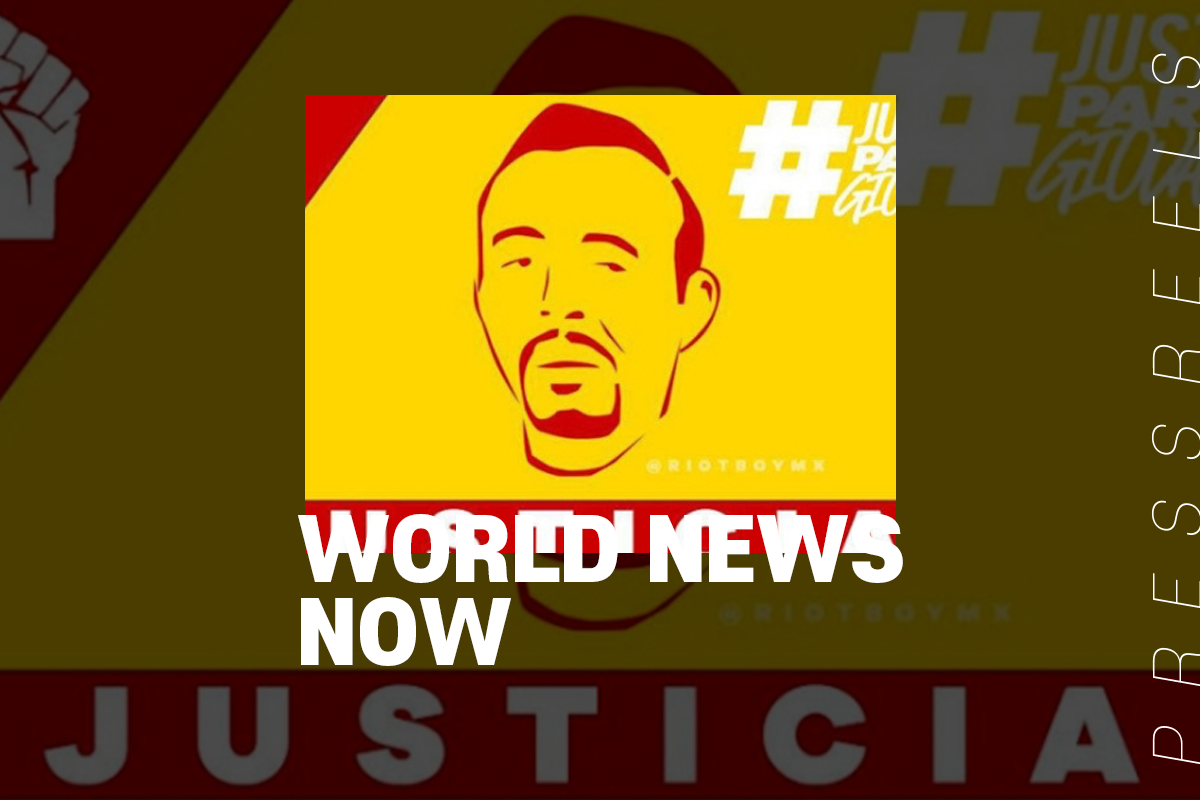 Amid a stir across the U.S. over the "George Floyd" incident that killed white police abuses, similar cases of abuse of public power have been revealed in Mexico, sparking public outrage.
The daily El Universal has been protesting against the incident since it was belatedly revealed that construction worker Giovanni Lopez died the next day after being arrested by police in Guadalajara, western Mexico, on April 4.
The official reason for the arrest revealed by the police is not known, but the video footage posted on social media at the time of the arrest suggests that the reason is "not wearing a mask."
Death of George Floyd
On May 25, 2020, George Floyd, a 46-year-old black man, died in Minneapolis, Minnesota, after Derek Chauvin, a white police officer, knelt on Floyd's neck for almost nine minutes while Floyd was handcuffed face down in the street