Just before midnight of their local time, Granada Hills of Los Angeles just got struck by an earthquake as per Southern California Earthquake Centre or the SCEC. Fortunately, no damage or injuries occurred.
The epicenter for the earthquake was 34.303°N 118.486°W mark of Granada Hills with a magnitude of 3.6 and was recorded to have a depth of 4.3 miles with an intensity level of (IV) or light. It was only reported to have a light shaking according to the United States Geological Survey or the USGS. 
The SCEC's official Twitter account that it was first felt in San Fernando Valley with light shaking at 11:41.
The epicenter for this earthquake was writing Los Angeles City, as stated by the reports from the Los Angeles Fire Department. Around Thousand Oaks and Simi Valley region, there were some light shaking and also in parts of Anaheim, Santa Ana, and the Angeles National Forest.
When that incident happened, the LAFD immediately switched to "Earthquake Emergency Mode," ensuring if there is a need for emergency service in the city. The survey already took place, and there was no report of serious injury or some significant infrastructure damage from this earthquake. A statement from their website says:
The LAFD has concluded the systematic survey of the City of Los Angeles by ground and air and is pleased to report that no significant infrastructure damage was noted by our personnel in the City of Los Angeles and that there has been no loss of life or serious injury that we can directly attribute to the M3.6 earthquake. With our survey complete, the LAFD has concluded Earthquake Emergency Mode and has resumed normal operations. We ask you to use today's quake as a reminder to be prepared.
The Los Angeles Police Department also confirmed through its twitter:
"there are reports of any no damage and injuries to the LAPD at this time.
"The LA 9-1-1 system is fully functional. These jolts are a good reminder to #beprepared,"
Red Cross Los Angeles shared this on their Twitter:
Disasters are stressful and can leave many feeling scared and unnerved. Take care of yourself following an #earthquake & reach out to your family and friends who may be having a hard time.
Many of the residents from the said areas shared their experiences and emotions during the earthquake using #earthquake and #laearthquake
One user said, OK, earthquake! You just scared the Hell out of me! I walked in the door from the gym & things fell off my walls as I opened the door! Cut that s&*& out!!!
Another user, Twitted, also I don't understand why people in the Los Angeles area ask Twitter if they felt the earthquake too as if it doesn't shake all of LA. Nevada, Arizona, and Northern California feel most of your earthquakes.
Meanwhile, celebrities reacted also.
Sarah Silverman twitted, "Oh please let that be it. I still don't know what to do during an #earthquake."
Darcy Carden wrote, "that just felt like….someone kicked my house?? weird earthquake."
La Toya Jackson also asked her followers, "Did anyone else feel that #earthquake."
Read More: No New Development on Kristin Smart Case
BLACKPINK With a Hat-Trick As They Once Again Retain The #1 Spot In NEW K.ID's Weekly Chart
NEW K.ID, the No.1 TV channel for all K-Pop entertainment and source (https://cutt.ly/NEWKID), announced its weekly chart for the 3rd week of August.
BLACKPINK retains its #1 spot in the NEW K.ID's weekly chart for three consecutive weeks as they tie with WINNER's previous record. BLACKPINK has announced a new single dropping on August 28th which will be a collaboration with American pop star, Selena Gomez. Selena Gomez also recently teased her collaboration with BLACKPINK on her Instagram post captioned, "SELPINK pulling up soon. 8/28".
Following their release of the single, BLACKPINK will be releasing their first debut album on October 2nd.
PENTAGON, SHINee, GWSN, and N.Flying all retained their spots in TOP5. The 6th place, WINNER, celebrated their 6th year debut anniversary. MINO posted a photo of WINNER on his Instagram, celebrating the time and unforgettable memories that they have spent together for the last 6 years.
Ranked at #9, SF9's Rowoon has been named as 'The North Face white label's F/W' model and its brand ambassador. With a height over 6'3'', Rowoon not only has a youthful personality but also has various talents as he can both sing and act in various entertainment fields. The North Face saw that Rowoon's versatility perfectly matched its brand image and decided to partner with Rowoon.
Coming in at #10, DAY6's sub-unit, Even of Day, is releasing a new album, 'The Book of Us: Gluon – Nothing can tear us apart' on August 31st. All 7 songs in the album are written and produced by the Even of Day members. Young K is expected to play guitar in place of Sungjin and Jae. JYP's representative commented, "Young K showed his expertise on the bass guitar and will continue to play more instruments." It was also mentioned that Wonpil's synthesizer and Dowoon's electronic drum will be key in this album.
Additionally, in last week's '2020 SORIBADA BEST K-MUSIC AWARDS', GWSN and LOONA won New Wave New Artist Awards while GFRIEND took the main prize (bonsang) home.
NEW K.ID, the only TV channel that allows viewers to enjoy K-POP Idol-related content programming 24/7 and exclusive episodes curated from 10K+ videos, is available at CH 511 for free on LG Smart TVs and XUMO apps on all Internet-connected devices.
Death after unmasked arrest – Mexico Floyd
The official reason for the arrest revealed by the police is not known, but the video footage posted on social media at the time of the arrest suggests that the reason is "not wearing a mask."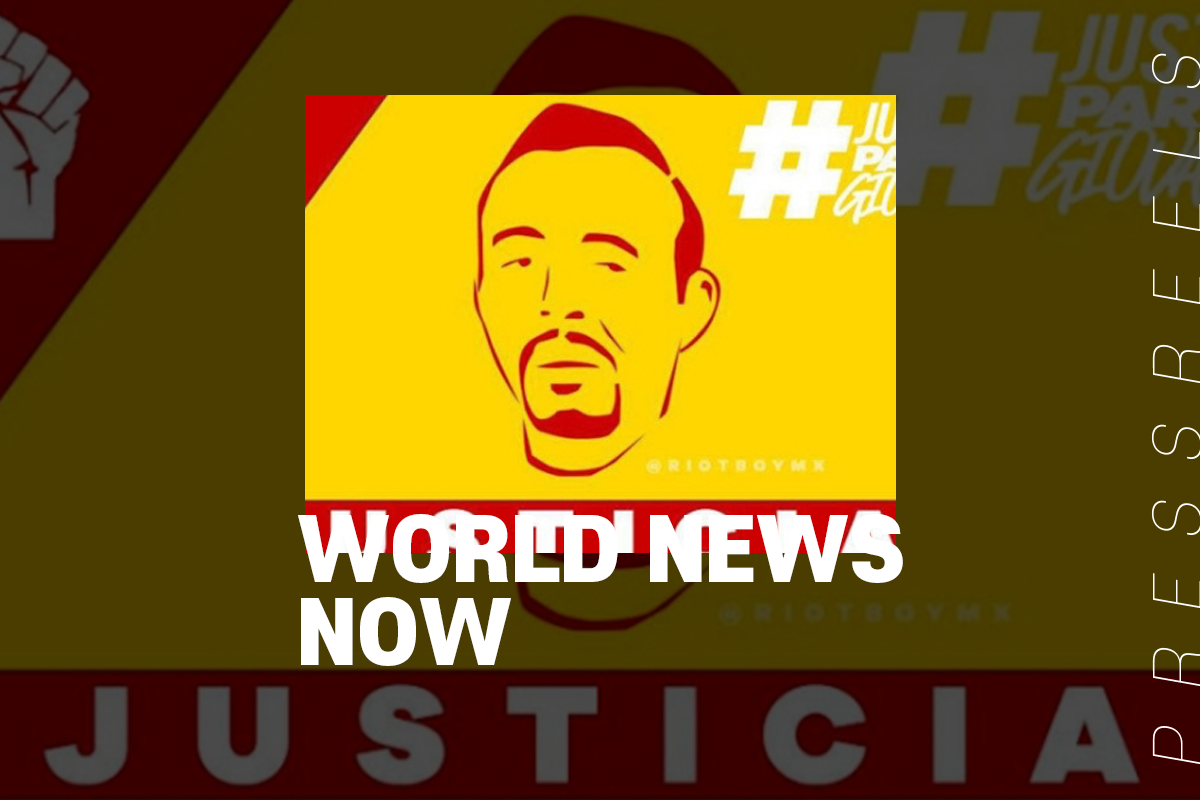 Amid a stir across the U.S. over the "George Floyd" incident that killed white police abuses, similar cases of abuse of public power have been revealed in Mexico, sparking public outrage.
The daily El Universal has been protesting against the incident since it was belatedly revealed that construction worker Giovanni Lopez died the next day after being arrested by police in Guadalajara, western Mexico, on April 4.
The official reason for the arrest revealed by the police is not known, but the video footage posted on social media at the time of the arrest suggests that the reason is "not wearing a mask."
Death of George Floyd
On May 25, 2020, George Floyd, a 46-year-old black man, died in Minneapolis, Minnesota, after Derek Chauvin, a white police officer, knelt on Floyd's neck for almost nine minutes while Floyd was handcuffed face down in the street