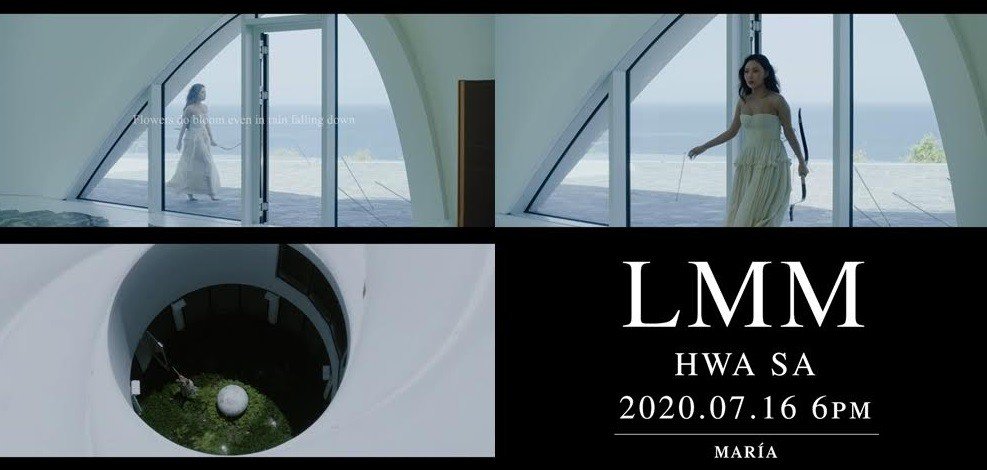 (PRESSREELS) MAMAMOO's Hwasa released a music video teaser for the song "LMM" on the album.
On July 13, Hwasa presented the first teaser video for her music video for "LMM," a track from her debut mini-album "Maria," on official SNS and YouTube channels, giving her another charm different from her title track "Maria."
In the video clip released, Hwasa is proudly walking forward regardless of the countless arrows flying in.
While the grand melody that flows over the phrase "Flower blooms in falling rain" raises tension, Hwasa pulls a bow to the sky and shows off her intense charisma, raising questions about the main music video of "LMM."
In particular, this music video is directed by Ho Bin, who has been working with Baek Ye-rin, Fancy Child, and Zion.T, and is expected to have a sensuous and sophisticated visual beauty that is like a movie.
"Lost My Mind" is a song that hugs me warmly and warmly, saying, "I am walking in a dark anxiety but will eventually become firm." Hwasa's calm voice meets warm lyrics to convey a deep echo.
Meanwhile, the music video for Hwasa's song "LMM" will be released on Mamamoo's official YouTube channel at 6 p.m. on the 16th.