Meghan Markle, the Duchess of Sussex, seemed to be having her own spotlight not only as a royal status.
Many people started recognizing her once she became a royal.
She has been an actress and has starred in different shows and movies. Now, she has emerged herself as the most influential dresser around the world according to the Lyst's Year in Fashion.
Lyst, a global fashion search engine, did its work by doing extensive research and analyzed fashion-related searches in terms of social media, sales, etc. in 2019.
It came not as a surprise when they reported that "Meghan Markle was the most potent dress of 2019 and her outfits sparked, on average, a 216% increase in searches for similar pieces.
Lyst's report had listed down different instances when she struck a very high influence ranging from chic dresses to accessories.
The fact sheet evidently said, "After she wore five different shirt dresses on the Royal Tour of South Africa, searches for the category grew 45% over a month. Her Club Monaco dress sold out in less than 24 hours, following a 570% spike in searches and wearing a J Crew skirt saw a 102% increase in searches for the brand."
She seemed to have her own kind of style, which sometimes surprises many, starting with those coats, accessories to a simple shirt.
It seemed to have quite an impact. Lyst has predicted that this 37-year old lady will be the talk of the town always when she shows herself to the public.
This also shows that Meghan has taken over the Duchess of Cambridge as Windsor's most influential style icon. Meghan has always been compared to Kate.
These two always provide fashion inspiration to the industry. Lyst made analysis from the 20 million search queries for 2018 and 2019.
Meghan Markle Wins – What About Kate?
For this year, Kate had her most influential fashion spot in March during the Commonwealth Day at Westminster Abbey. She was sporting a Catherine Walker coat; online searches went as high as 225% for a similar outfit.
Surprisingly, Meghan's limelight was also in March when she wore the silver and gold brocade dress in celebration of the 50th Anniversary of Prince Charles Investiture at the Buckingham Palace. In a day, the online search for such brocade dress rose to 500%.
Lyst's analysis tells that the Duchess of Sussex's outfit is searched online by 216%. In contrast, the Duchess of Cambridge has only 119% influence.
Meghan's sense of fashion has been distinguishable. She has different effects on the market. She demands colors, whereas Kate is into more for the brands.
Last year, Meghan got the 3rd spot, whereas Kate Middleton came in at number 11. This year, Meghan finally rose to the top, replacing Kylie Jenner as the most influential fashion icon. Her fashion style seemed to be what ladies are looking for now.
The Meghan Effect seemingly will stay for a long time, and many people will always seek after her taste in clothing.
Read More: Queen Elizabeth and Prince Philip's 72nd Anniversary!
BLACKPINK With a Hat-Trick As They Once Again Retain The #1 Spot In NEW K.ID's Weekly Chart
NEW K.ID, the No.1 TV channel for all K-Pop entertainment and source (https://cutt.ly/NEWKID), announced its weekly chart for the 3rd week of August.
BLACKPINK retains its #1 spot in the NEW K.ID's weekly chart for three consecutive weeks as they tie with WINNER's previous record. BLACKPINK has announced a new single dropping on August 28th which will be a collaboration with American pop star, Selena Gomez. Selena Gomez also recently teased her collaboration with BLACKPINK on her Instagram post captioned, "SELPINK pulling up soon. 8/28".
Following their release of the single, BLACKPINK will be releasing their first debut album on October 2nd.
PENTAGON, SHINee, GWSN, and N.Flying all retained their spots in TOP5. The 6th place, WINNER, celebrated their 6th year debut anniversary. MINO posted a photo of WINNER on his Instagram, celebrating the time and unforgettable memories that they have spent together for the last 6 years.
Ranked at #9, SF9's Rowoon has been named as 'The North Face white label's F/W' model and its brand ambassador. With a height over 6'3'', Rowoon not only has a youthful personality but also has various talents as he can both sing and act in various entertainment fields. The North Face saw that Rowoon's versatility perfectly matched its brand image and decided to partner with Rowoon.
Coming in at #10, DAY6's sub-unit, Even of Day, is releasing a new album, 'The Book of Us: Gluon – Nothing can tear us apart' on August 31st. All 7 songs in the album are written and produced by the Even of Day members. Young K is expected to play guitar in place of Sungjin and Jae. JYP's representative commented, "Young K showed his expertise on the bass guitar and will continue to play more instruments." It was also mentioned that Wonpil's synthesizer and Dowoon's electronic drum will be key in this album.
Additionally, in last week's '2020 SORIBADA BEST K-MUSIC AWARDS', GWSN and LOONA won New Wave New Artist Awards while GFRIEND took the main prize (bonsang) home.
NEW K.ID, the only TV channel that allows viewers to enjoy K-POP Idol-related content programming 24/7 and exclusive episodes curated from 10K+ videos, is available at CH 511 for free on LG Smart TVs and XUMO apps on all Internet-connected devices.
Death after unmasked arrest – Mexico Floyd
The official reason for the arrest revealed by the police is not known, but the video footage posted on social media at the time of the arrest suggests that the reason is "not wearing a mask."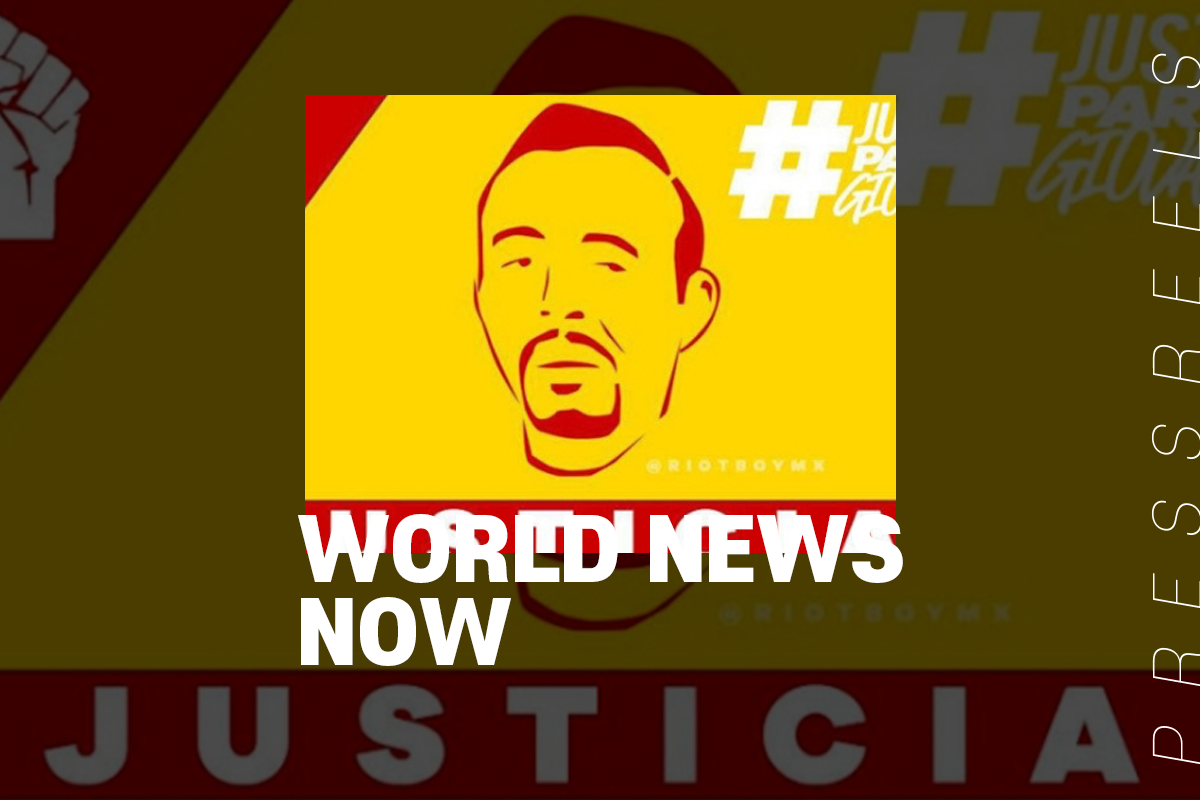 Amid a stir across the U.S. over the "George Floyd" incident that killed white police abuses, similar cases of abuse of public power have been revealed in Mexico, sparking public outrage.
The daily El Universal has been protesting against the incident since it was belatedly revealed that construction worker Giovanni Lopez died the next day after being arrested by police in Guadalajara, western Mexico, on April 4.
The official reason for the arrest revealed by the police is not known, but the video footage posted on social media at the time of the arrest suggests that the reason is "not wearing a mask."
Death of George Floyd
On May 25, 2020, George Floyd, a 46-year-old black man, died in Minneapolis, Minnesota, after Derek Chauvin, a white police officer, knelt on Floyd's neck for almost nine minutes while Floyd was handcuffed face down in the street