Sunday was a big day for the former New York City Mayor Michael Bloomberg. He finally made it official, and this time a real one, he is running for the Democratic presidential nomination in 2020.
For this 2-week campaign, Bloomberg didn't hesitate to spend at least $37 million from his personal funds. This wealthy man, with an estimated worth of $55 billion, is anxious to defeat the current US President, Donald Trump.
Bloomberg made the single largest political adverting in history, that being said, almost 50 times than another billionaire Tom Steyer from his 3 mayoral campaigns, Bloomberg spent $250 million and has donated several hundreds of millions to charity and political causes.
He spent and pledged $50 million to support Everytown. For Gun Safety. His Bloomberg Philanthropies committed almost a billion dollars in combatting tobacco usage all over the world. He also founded Beyond Carbon recently, which is worth $500 that advocates are reforming energy.
Many are speculating that Michael Bloomberg would spend a lot of money just to be able to make this presidential candidacy happen.
According to Bloomberg, "I know what it takes to beat Trump because I already have. And I will do it again.". Democratic voters are happy that they have now some good options for candidates in 2020.
Mark Cuban, also a billionaire and owner of Dallas Mavericks, said, "He is now the only candidate that has actually done something to impact gun violence.
He is the only candidate that has done something to deal with reducing health care costs by helping to keep people healthy via sugar associated taxes. Adding the substance, he brings on these issues is a net positive, in my opinion."
Steve Benjamin, the mayor of Columbia, also believes in Bloomberg "He's got what it takes, and he's got the resources to take it to Trump," and he added I think firmly that Mike Bloomberg can win. I think resources are going to matter."
Although not all like Bloomberg because they felt that he is "buying the elections" and one of them is Sen. Bernie Sanders of Vermont. Others mentioned that "this election should not be for sale".
What seemed to be a failure in his component would be the support of the African American voters. Bloomberg's announcement for the presidential candidacy didn't give full details yet, but his 12-year mayoralty and his political causes give people a clue on how he should rule the country.
On November 24, he wrote on his Twitter "In NYC, we:
gave teachers the most significant raise in America
improved graduation rates by 42%
banned smoking in bars & restaurants
cut teen smoking by 50%
reduce our carbon footprint by 14%
cut murders in half
cut incarceration by 40%
created new programs to fight poverty
A more recent Twitter from him was announced that" Defeating Trump and rebuilding America is the most urgent and vital fight of our lives. And I'm going all in."
Various reactions from citizens have been seen.
Read More: Is Michael Bloomberg Running for Presidency?
BLACKPINK With a Hat-Trick As They Once Again Retain The #1 Spot In NEW K.ID's Weekly Chart
NEW K.ID, the No.1 TV channel for all K-Pop entertainment and source (https://cutt.ly/NEWKID), announced its weekly chart for the 3rd week of August.
BLACKPINK retains its #1 spot in the NEW K.ID's weekly chart for three consecutive weeks as they tie with WINNER's previous record. BLACKPINK has announced a new single dropping on August 28th which will be a collaboration with American pop star, Selena Gomez. Selena Gomez also recently teased her collaboration with BLACKPINK on her Instagram post captioned, "SELPINK pulling up soon. 8/28".
Following their release of the single, BLACKPINK will be releasing their first debut album on October 2nd.
PENTAGON, SHINee, GWSN, and N.Flying all retained their spots in TOP5. The 6th place, WINNER, celebrated their 6th year debut anniversary. MINO posted a photo of WINNER on his Instagram, celebrating the time and unforgettable memories that they have spent together for the last 6 years.
Ranked at #9, SF9's Rowoon has been named as 'The North Face white label's F/W' model and its brand ambassador. With a height over 6'3'', Rowoon not only has a youthful personality but also has various talents as he can both sing and act in various entertainment fields. The North Face saw that Rowoon's versatility perfectly matched its brand image and decided to partner with Rowoon.
Coming in at #10, DAY6's sub-unit, Even of Day, is releasing a new album, 'The Book of Us: Gluon – Nothing can tear us apart' on August 31st. All 7 songs in the album are written and produced by the Even of Day members. Young K is expected to play guitar in place of Sungjin and Jae. JYP's representative commented, "Young K showed his expertise on the bass guitar and will continue to play more instruments." It was also mentioned that Wonpil's synthesizer and Dowoon's electronic drum will be key in this album.
Additionally, in last week's '2020 SORIBADA BEST K-MUSIC AWARDS', GWSN and LOONA won New Wave New Artist Awards while GFRIEND took the main prize (bonsang) home.
NEW K.ID, the only TV channel that allows viewers to enjoy K-POP Idol-related content programming 24/7 and exclusive episodes curated from 10K+ videos, is available at CH 511 for free on LG Smart TVs and XUMO apps on all Internet-connected devices.
Death after unmasked arrest – Mexico Floyd
The official reason for the arrest revealed by the police is not known, but the video footage posted on social media at the time of the arrest suggests that the reason is "not wearing a mask."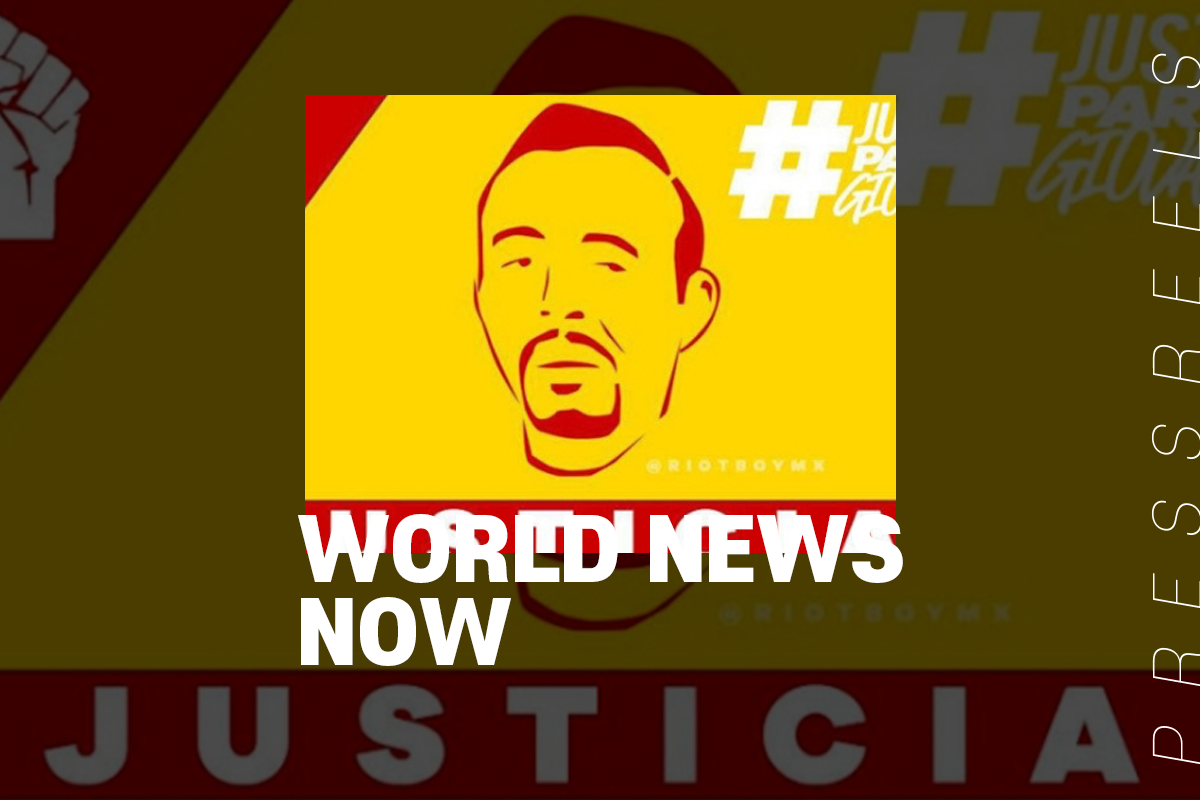 Amid a stir across the U.S. over the "George Floyd" incident that killed white police abuses, similar cases of abuse of public power have been revealed in Mexico, sparking public outrage.
The daily El Universal has been protesting against the incident since it was belatedly revealed that construction worker Giovanni Lopez died the next day after being arrested by police in Guadalajara, western Mexico, on April 4.
The official reason for the arrest revealed by the police is not known, but the video footage posted on social media at the time of the arrest suggests that the reason is "not wearing a mask."
Death of George Floyd
On May 25, 2020, George Floyd, a 46-year-old black man, died in Minneapolis, Minnesota, after Derek Chauvin, a white police officer, knelt on Floyd's neck for almost nine minutes while Floyd was handcuffed face down in the street