It may be a sad day for the athletes but probably the safest for everyone that the 2020 Summer Olympics are officially postponed.
Just on Monday, the International Olympic Committee has already shown some hints that games will most likely be postponed to a later date.
It has been a discussion across the athletes from all over the world regarding the schedule of the largest sporting event.
It was said to behold in July. The Prime Minister of Japan, Shinzo Abe, already confirmed it and said that he asked Thomas Bach, president to the I.O.C., for the one-year delay and that Back had agreed 100%.
The leaders from the organization have acknowledged the said postponement and said that in this way, athletes would be able to train safely and that Japan's preparation of more than $10 billion wouldn't go to waste.
The country's 7-year expenses and preparation won't go to waste.
The original plan was scheduled to be on July 24, but many of the athletic groups called for them to postpone it due to the Covid-19 pandemic.
They have taken into consideration the possibility that things would go back to normal such as global travels being safe again by July. Still, the athletes currently have limited ability to train.
Initially, the I.O.C. maintained its wait-and-see stance and even said that they wouldn't cancel the 2020 Olympics. Bach refused to set a date during an interview on Thursday.
There was a lot of pressure for the postponement of the Olympics. Norway, Brazil, Canada, and the U.S. Swimming and Track and Field submitted letters and made statements that the games be postponed.

On Sunday, Bach wrote a letter through their website.
A portion of the message said,
" So, like you, we are in a dilemma: Cancellation of the Olympic Games would destroy the Olympic dream of 11,000 athletes from all 206 National Olympic Committees, from the I.O.C. Refugee Olympic Team, most likely for the Paralympic athletes, and for all the people who are supporting you as coaches, doctors, officials, training partners, friends, and family. Cancellation would not solve any problem and would help nobody. Therefore, it is not on our list…
A decision about a postponement today could not determine a new date for the Olympic Games because of the uncertain developments in both directions: an improvement, as we see in several countries thanks to the severe measures being taken or a deteriorating situation in other countries."
It added, "Together with all the stakeholders, and we have started detailed discussions today to complete our assessment of the rapid development of the worldwide health situation and its impact on the Olympic Games, including a scenario of postponement. We are working very hard, and we are confident that we will have finalized these discussions within the next four weeks."
On Tuesday morning, the official news that the 2020 Olympics would be moved to July 2021 because of the Covid-19. This is the first time since World War II that the Olympics will be suspended.
Read More: New Virus Discovered; The Hantavirus
BLACKPINK With a Hat-Trick As They Once Again Retain The #1 Spot In NEW K.ID's Weekly Chart
NEW K.ID, the No.1 TV channel for all K-Pop entertainment and source (https://cutt.ly/NEWKID), announced its weekly chart for the 3rd week of August.
BLACKPINK retains its #1 spot in the NEW K.ID's weekly chart for three consecutive weeks as they tie with WINNER's previous record. BLACKPINK has announced a new single dropping on August 28th which will be a collaboration with American pop star, Selena Gomez. Selena Gomez also recently teased her collaboration with BLACKPINK on her Instagram post captioned, "SELPINK pulling up soon. 8/28".
Following their release of the single, BLACKPINK will be releasing their first debut album on October 2nd.
PENTAGON, SHINee, GWSN, and N.Flying all retained their spots in TOP5. The 6th place, WINNER, celebrated their 6th year debut anniversary. MINO posted a photo of WINNER on his Instagram, celebrating the time and unforgettable memories that they have spent together for the last 6 years.
Ranked at #9, SF9's Rowoon has been named as 'The North Face white label's F/W' model and its brand ambassador. With a height over 6'3'', Rowoon not only has a youthful personality but also has various talents as he can both sing and act in various entertainment fields. The North Face saw that Rowoon's versatility perfectly matched its brand image and decided to partner with Rowoon.
Coming in at #10, DAY6's sub-unit, Even of Day, is releasing a new album, 'The Book of Us: Gluon – Nothing can tear us apart' on August 31st. All 7 songs in the album are written and produced by the Even of Day members. Young K is expected to play guitar in place of Sungjin and Jae. JYP's representative commented, "Young K showed his expertise on the bass guitar and will continue to play more instruments." It was also mentioned that Wonpil's synthesizer and Dowoon's electronic drum will be key in this album.
Additionally, in last week's '2020 SORIBADA BEST K-MUSIC AWARDS', GWSN and LOONA won New Wave New Artist Awards while GFRIEND took the main prize (bonsang) home.
NEW K.ID, the only TV channel that allows viewers to enjoy K-POP Idol-related content programming 24/7 and exclusive episodes curated from 10K+ videos, is available at CH 511 for free on LG Smart TVs and XUMO apps on all Internet-connected devices.
Death after unmasked arrest – Mexico Floyd
The official reason for the arrest revealed by the police is not known, but the video footage posted on social media at the time of the arrest suggests that the reason is "not wearing a mask."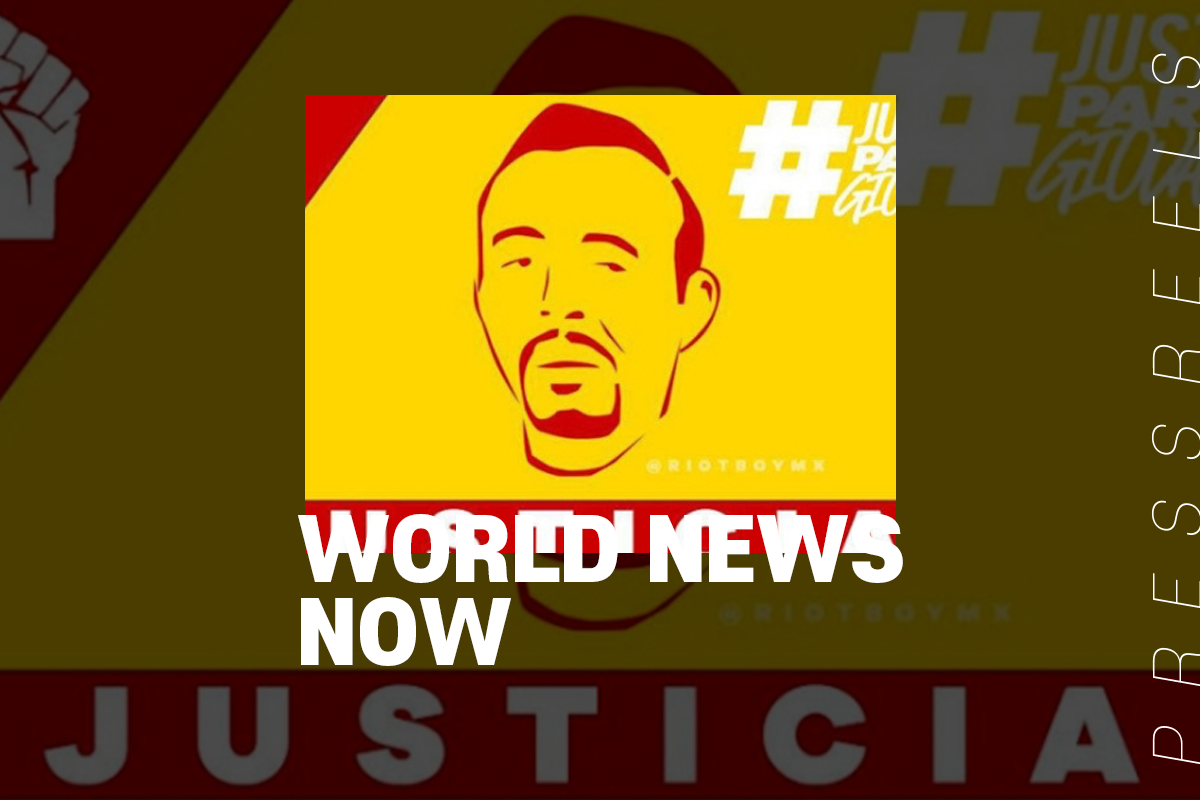 Amid a stir across the U.S. over the "George Floyd" incident that killed white police abuses, similar cases of abuse of public power have been revealed in Mexico, sparking public outrage.
The daily El Universal has been protesting against the incident since it was belatedly revealed that construction worker Giovanni Lopez died the next day after being arrested by police in Guadalajara, western Mexico, on April 4.
The official reason for the arrest revealed by the police is not known, but the video footage posted on social media at the time of the arrest suggests that the reason is "not wearing a mask."
Death of George Floyd
On May 25, 2020, George Floyd, a 46-year-old black man, died in Minneapolis, Minnesota, after Derek Chauvin, a white police officer, knelt on Floyd's neck for almost nine minutes while Floyd was handcuffed face down in the street