The world may not be over with the coronavirus pandemic, and yet there is another kind of virus lurking around recently, the Hantavirus.
According to Global Times, a man from the Yunnan province of China died from it while he was on a bus going to the area of Shandong. Other passengers with him were tested for the virus as well.
According to the Center for Disease Control, this kind of virus is spread from rodents. This infection could cause some to humans as well. It can bring different diseases as well.
According to the CDC, Hantaviruses in the Americas are known as "New World" hantaviruses and may cause hantavirus pulmonary syndrome (HPS). Other hantaviruses, known as "Old World," hantaviruses, are found mostly in Europe and Asia and may cause hemorrhagic fever with renal syndrome (HFRS).
The serotype of the Hantavirus from a specific rodent host that is spread on to humans through aerosol through urine, feces, saliva, and on rare cases from a bite of the infected host.
In the US, the Sin Nombre virus is spread by the deer mouse.
In the US< the outbreak of Hantavirus started in 1993 when there was a severe respiratory illness in the Four Corners regions.
The CDC website also states, "Hantavirus pulmonary syndrome (HPS) became a nationally notifiable disease in 1995 and is now reported through the Nationally Notifiable Disease Surveillance System (NNDSS) when fever is present in a patient with laboratory-confirmed evidence of hantavirus infection.
In 2014, the Council of State & Territorial Epidemiologists expanded the national reporting of laboratory-confirmed hantavirus infections to include HPS and non-pulmonary hantavirus infection. Reporting of non-pulmonary hantavirus cases began in 2015."
Due to the small number of cases, the bases for information are limited. Still, as per CDC, symptoms may develop from 1-8 weeks after being exposed to the fresh urine, feces, saliva, and infected rodents. Incubation is not known.
Known early signs are fatigue, fever, muscle aches (thigh, hips, back, and shoulders). There may also be headaches, dizziness, chills, and abdominal problems, such as nausea, vomiting, diarrhea, and abdominal pain. About half of all HPS patients experience these symptoms.
After the initial phase, 4-10 days after, the following symptoms would appear. These include coughing and shortness of breath, with the sensation of, as one survivor put it, a "…tight band around my chest and a pillow over my face" as the lungs fill with fluid.
There is no cure, treatment, or vaccine for the infection, but if the cause is known earlier and would receive intensive care treatment, infected persons, they are more likely to get better. These patients are intubated and given oxygen therapy to help them during the severe respiratory phase.
If the infected person suspects that they have been in close contact with rodents, urine, bite, etc., it is best to see the doctor immediately and to tell the doctor about it so that they will be able to look carefully for any chance of HPS.
Hantavirus disease is fatal and has a mortality rate of 38%.
Read More: US Surgeon General on Coronavirus: 'It's going to get bad'
BLACKPINK With a Hat-Trick As They Once Again Retain The #1 Spot In NEW K.ID's Weekly Chart
NEW K.ID, the No.1 TV channel for all K-Pop entertainment and source (https://cutt.ly/NEWKID), announced its weekly chart for the 3rd week of August.
BLACKPINK retains its #1 spot in the NEW K.ID's weekly chart for three consecutive weeks as they tie with WINNER's previous record. BLACKPINK has announced a new single dropping on August 28th which will be a collaboration with American pop star, Selena Gomez. Selena Gomez also recently teased her collaboration with BLACKPINK on her Instagram post captioned, "SELPINK pulling up soon. 8/28".
Following their release of the single, BLACKPINK will be releasing their first debut album on October 2nd.
PENTAGON, SHINee, GWSN, and N.Flying all retained their spots in TOP5. The 6th place, WINNER, celebrated their 6th year debut anniversary. MINO posted a photo of WINNER on his Instagram, celebrating the time and unforgettable memories that they have spent together for the last 6 years.
Ranked at #9, SF9's Rowoon has been named as 'The North Face white label's F/W' model and its brand ambassador. With a height over 6'3'', Rowoon not only has a youthful personality but also has various talents as he can both sing and act in various entertainment fields. The North Face saw that Rowoon's versatility perfectly matched its brand image and decided to partner with Rowoon.
Coming in at #10, DAY6's sub-unit, Even of Day, is releasing a new album, 'The Book of Us: Gluon – Nothing can tear us apart' on August 31st. All 7 songs in the album are written and produced by the Even of Day members. Young K is expected to play guitar in place of Sungjin and Jae. JYP's representative commented, "Young K showed his expertise on the bass guitar and will continue to play more instruments." It was also mentioned that Wonpil's synthesizer and Dowoon's electronic drum will be key in this album.
Additionally, in last week's '2020 SORIBADA BEST K-MUSIC AWARDS', GWSN and LOONA won New Wave New Artist Awards while GFRIEND took the main prize (bonsang) home.
NEW K.ID, the only TV channel that allows viewers to enjoy K-POP Idol-related content programming 24/7 and exclusive episodes curated from 10K+ videos, is available at CH 511 for free on LG Smart TVs and XUMO apps on all Internet-connected devices.
Death after unmasked arrest – Mexico Floyd
The official reason for the arrest revealed by the police is not known, but the video footage posted on social media at the time of the arrest suggests that the reason is "not wearing a mask."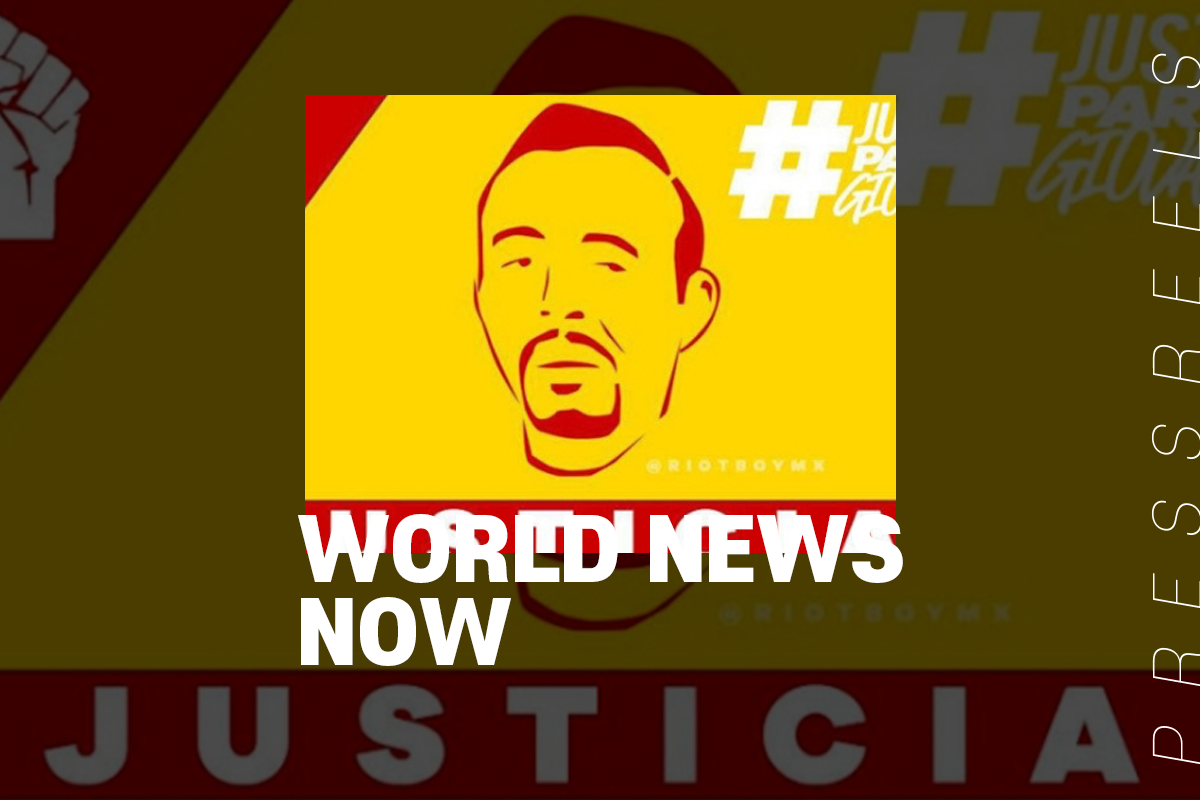 Amid a stir across the U.S. over the "George Floyd" incident that killed white police abuses, similar cases of abuse of public power have been revealed in Mexico, sparking public outrage.
The daily El Universal has been protesting against the incident since it was belatedly revealed that construction worker Giovanni Lopez died the next day after being arrested by police in Guadalajara, western Mexico, on April 4.
The official reason for the arrest revealed by the police is not known, but the video footage posted on social media at the time of the arrest suggests that the reason is "not wearing a mask."
Death of George Floyd
On May 25, 2020, George Floyd, a 46-year-old black man, died in Minneapolis, Minnesota, after Derek Chauvin, a white police officer, knelt on Floyd's neck for almost nine minutes while Floyd was handcuffed face down in the street