The Boston Globe, her hometown paper, has endorsed Sen. Elizabeth Warren on Wednesday morning just after she said that she is uncertain if she is running for president way back in December 2018.
Here is Boston Globe's Official Statement:
"Every Democrat wants to know who can beat Donald Trump. None has a crystal ball, though many remain in pursuit of the elusive mirage that is electability. Despite the undeniable momentum Senator Bernie Sanders has gained in recent weeks, the party's presidential nominee is in no way a foregone conclusion. Only three states have voted, and 97 percent of delegates are still up for grabs. The time is right to back the best candidate in the race.
It bears mentioning that any of the top six Democratic primary candidates would make a better president than the current occupant of the White House. Each has virtues. Pete Buttigieg is whip-smart and brings a war-zone veteran's credibility to military matters.
His calmness under pressure creates a welcome contrast to a president who tweets insults at world leaders. Joe Biden has appealed to diverse voters and has laudable legislative achievements, like the Violence Against Women Act, to show for his decades of public service.
Michael Bloomberg has led admirably on gun violence and climate change. Amy Klobuchar has brokered bipartisan deals in a polarized Congress. And Bernie Sanders has, since 2016, reshaped the political conversation on the left to focus on long-neglected drivers of inequality.
But one candidate stands out as a leader with the qualifications, the track record, and the tenacity to defend the principles of democracy, bring fairness to an economy that is excluding too many Americans, and advance a progressive agenda.
She would fight the corruption and corporate influence that distort our politics, lift up working families, and combat gun violence and climate change. That candidate is Elizabeth Warren.
Senator Warren sees corruption, including the influence of corporate money in elections and of lobbyists in the legislative process, as the gateway problem that impedes progress on crises plaguing both the country and the planet.
The National Rifle Association and its lobbyists, for instance, prevent the popular view among citizens — that guns and particularly assault weapons ought to be better regulated — from prevailing as policy reform.
The fossil fuel industry has thwarted legislative efforts to address climate change, long a widespread concern and now a priority of a majority of Americans. And health care companies, including pharmaceutical companies, have fought back common-sense policies that would make medicine more affordable.
Senator Warren's diagnosis of what ails the democratic process is sound, and her pledge to the Globe editorial board, when we posed one of our readers' questions, is that she would make battling corruption her signature legislative initiative before tackling any other. It is a worthy cause — a root evil worth going to the mat for — in an era of historic dysfunction in Congress.
But Warren's fight to disinfect our politics wouldn't stop there. She calls for mandatory disclosures of presidential and vice-presidential candidates' tax returns, and for banning the trading of stocks among active members of Congress and federal judges, as well as White House staff and Cabinet secretaries.
She would also board up the revolving door between lobbyists on Capitol Hill and officials who serve in public office. She would secure voting rights so that "every person has a voice in our democracy."
Fearless and brilliant on her feet, Warren has the greatest potential among the candidates to lay bare Trump's weaknesses on a debate stage. The Senator gets the most mileage when she brings her fight not to caricatures of billionaires in wine caves but to the real people in the room with her — whether businessmen or bureaucrats — who have failed to fulfill the responsibilities of public service or whose plans for the country are half-baked or ill-conceived. (She'd also be wise to lay off commenting on competitors' physical attributes."
Lastly, they said:
"Our senator brings her heart and her head to an election where so much, including the future of our neighborhoods, the justice system, and the planet is at stake. On that score, there can be no doubt: Elizabeth Warren will fight for the integrity of our democracy and for our society's most vulnerable. Massachusetts — and for that matter, South Carolina and other Super Tuesday states — should give her the chance to keep doing it."
Read More: Multiple People Dead in Milwaukee Shooting
Non-face-to-face concert injuries…Full-scale preoccupation of SM and Big Hit online platforms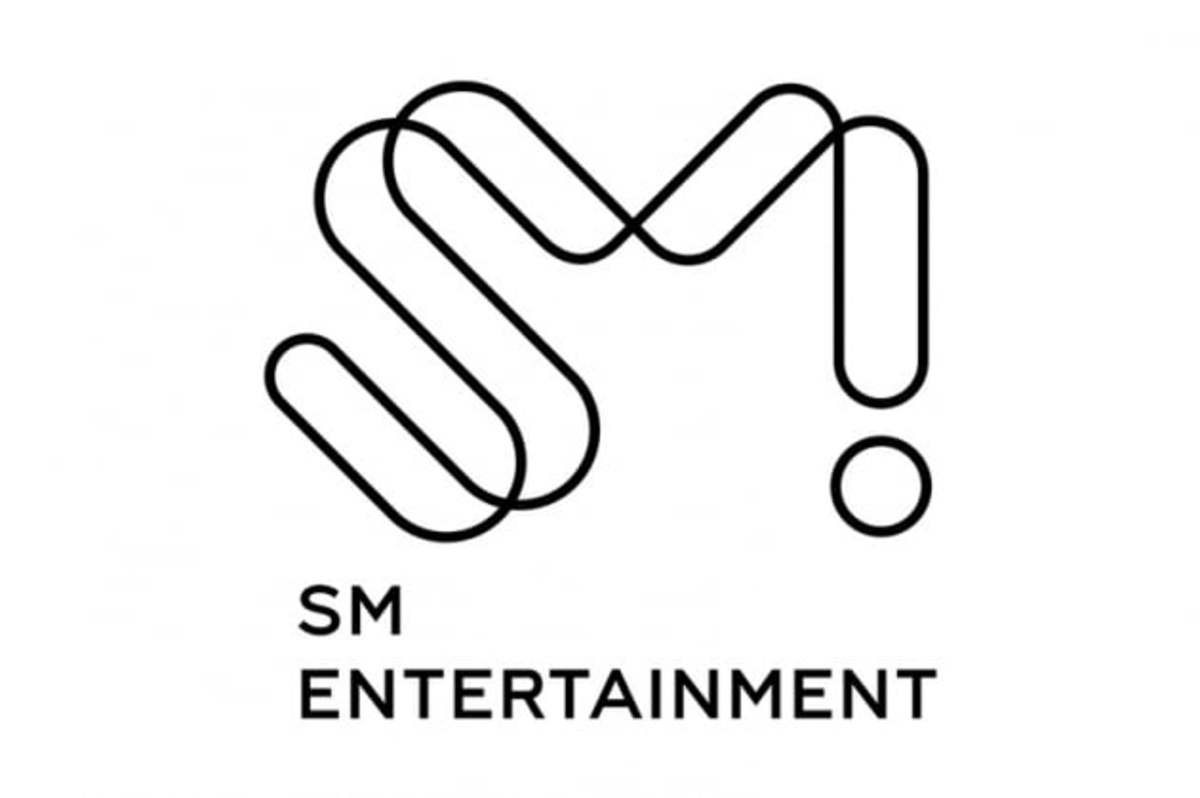 K-pop big-name K-pop agencies have jumped into the preoccupation of "online platforms."
It has already been used as an important channel for K-pop to frequently meet fans from afar as it has been in full swing. However, due to the spread of COVID 19, 'Uncontact (non-face-to-face) communication' has become important, and the use of online platforms is in full swing.
SM Entertainment is a leading agency. SM recently signed an MOU with Naver to push for joint global projects to strengthen its global entertainment competitiveness.
By combining SM's expertise in discovering and producing global artists and Naver's based technology, the company will join forces in expanding the global market for its "Fanship" platform, a global membership community.
FANSHIP is a paid-in fan club community launched by Naver last year. Stars can manage their fan clubs themselves. It is also possible to disclose exclusive content for fans, and to check what activities fans have done and how much they have used the content.
Many singers as well as actors are already using FANSHIP. Naver is showing its willingness to further expand its overseas fan market by cooperating with globally popular SM singers.
Big Hit Entertainment, which owns the global group BTS, is already actively operating its own fan community platform, Weverse. It has been receiving positive responses for its convenience in easily checking singers' schedules and communicating in real time.
There is also a special content that will be released only through Weverse. In November last year, BTS unveiled its own travel program "Bon Voyage" season 4 through Weverse. Previously, the series had been released on Naver's V app channel.
Another feature of Weverse is that it works offline. BTS' concert in Seoul in October last year was packed with tickets sold out, but it was possible not to line up thanks to its preorder of MDs through commerce platform Weverse Shop. He also sent messages to BTS members, checking the waiting time of the food zone through Weverse.
Earlier, Yoon Seok-joon, co-CEO of Big Hit, said about Weverse and Weverse Shop that it was one of Big Hit's plans to build a "one-stop service with the music industry."
Weverse was created by BeNX, a subsidiary of Big Hit. BTS, the team's junior group "TXT," and Source Music's group "G-FRIEND," which was incorporated as a big hit label last year, are communicating with fans through the platform.
Especially noticeable is that other teams from other agencies besides Big Hit have also entered Weverse. It is a group called "Seventeen" belonging to Pledis Entertainment. This is the moment when the influence of Big Hit and Weverse is gradually expanding.
The Fast Company, a U.S. economic media outlet, recently placed Big Hit on the list of "The World's Most Innovative Companies 2020" after Snap, Microsoft and Tesla, drawing attention to "Weverse" and "Weverse Shop."
As seen in BTS' fandom "ARMY," loyal fans can help make the team a singer who can influence the world. An independent platform that can only be shared by stars and fans is important to make them a "hot community."
Mandy Moore Almost Walked Away from Hollywood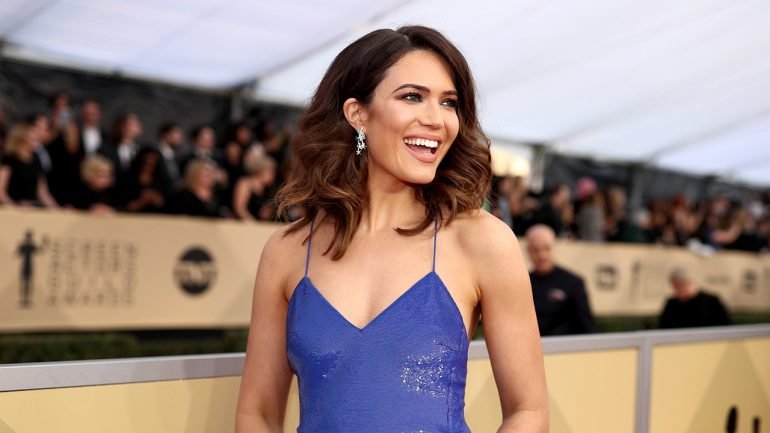 Amid a divorce and challenges finding work, Mandy Moore asked herself whether it was worth it to continue acting in 2015.
"I just felt like I was at a point in my life where I was the most comfortable making myself the least priority, and I made myself as small as possible to make someone else comfortable."
After filing for divorce in 2015, she just wanted to give up acting entirely.
"I had done four failed TV pilots. So, I was kind of at the point where I was like, 'Maybe this acting this is done for me.' Like, 'Maybe I need to hang it up and go back to Florida, go to school, go try my hand at something else.'"
However, the 35-year-old actress never had to make that tough decision to go back home because she landed "This Is Us" in 2016.
Fans of the singer-actress know that she has been a celebrity for twenty years, starting at the age of 15.
A couple of years later, she was able to release five albums and had gotten to marry music producer Ryan Adams.
When she got married, Moore thought it would inspire her to be more creative, but it was reportedly such a toxic environment.
Moore and Ryan Adams were married from 2009 until 2016.
In 2019, Moore spoke against her ex-husband in an exposé published by the New York Times.
"Music was a point of control for him. He would always tell me, 'You're not a real musician, because you don't play an instrument," Moore continued, "They would write songs together and promised to record but didn't follow through."
Adams would even book them time in the studio, but later would just be replaced with other women.
According to the "Candy" singer, because of his controlling behaviour, it was difficult for her to make new connections in the industry, especially at a pivotal and potentially lucrative time. She was at her 20s by that time.
Mandy Moore says that her ex-husband yelling at her and making her feel inadequate and not good enough is psychologically abusive. 
But her ex-husband commented on the interview saying that Moore's "revelation" of their marriage is all lies.
Read More: Jennifer Garner's Current BF Not Happy with Ben Affleck's Revelations