Thanksgiving is just a day away, and many have still been looking for recipes and meals to cook on that festive day.
But while people have been busy with turkeys and pies, have you ever wonder that Thanksgiving this year came later than usual.
Thursday has always been the day when it is celebrated. For some, it feels kind of weird.
Why didn't it move to Friday so people can have a 3-day weekend? Some companies give employees another day off as holiday so that Americans could continue lugging their massive weight turkeys.
According to the Farmer's Almanac, Thursday was a special day for Puritan colonists in New England, with some of the ministers giving a lecture on the afternoons of Thursdays. Still, for a brief 5 years in the 1600s, it has always been held on the 25th of November.
With George Washington's presidency, the White House declared it in 1789 to honor the US Constitution. Albeit it was Abraham Lincoln who really proclaimed that Thanksgiving Day should always be held every last Thursday of November.
According to Harold Holzer, a historian, and chairman of Abraham Lincoln Bicentennial Foundation, Lincoln is the father of the whole idea of a nation giving thanks for its advantages and privileges of living in a democracy like this.
The late President Lincoln issued the proclamation on the 3rd of October, 1863, three months after the Gettysburg and Vicksburg victories. He wrote that there are so many things to gratefully acknowledged. So he declared, "I do therefore invite my fellow-citizens in every part of the United States, and also those who are at sea and those who are sojourning in foreign lands, to set apart and observe the last Thursday of November next as a day of thanksgiving and praise to our beneficent Father who dwelleth in the heavens."
Currently, people celebrate it with a festive table full of delicious food and a whole of preparation before that.
Some of the traditional Thanksgiving meals you may want to place on yours are roast turkey, green bean casserole, candied yams, mashed potatoes, gravy, brined turkey, classic stuffing, cranberry sauce, pumpkin, cornbread dressing, sausage gravy, sweet potato casserole, apple pie, roasted vegetables, turkey cake, butternut squash soup, pecan pie, baked sweet potato casserole and a whole lot more. You could do your own sophisticated recipe or the classic ones.
After the day has ended, you may still have a lot of leftovers. Here are some of the creative and yummy ways to reinvent your dishes, specifically your turkey – leftover thanksgiving nachos, turkey frittata, turkey tetrazzini, turkey vegetable soup with stuffing dumplings, leftover turkey chili, roasted turkey lasagna, turkey leftover casserole, twice-baked sweet potatoes.
If you are too lazy to do another batch of cooking, take note that you can still save them in the fridge for several days and by a few months in the freezer.
As long as they're frozen, you can keep them there indefinitely, but take note that the taste would vary. Store them in airtight containers or plastic freezer bags.
Read More: Thanksgiving Deals – Black Friday and Cyber Monday Tech Deals
BLACKPINK With a Hat-Trick As They Once Again Retain The #1 Spot In NEW K.ID's Weekly Chart
NEW K.ID, the No.1 TV channel for all K-Pop entertainment and source (https://cutt.ly/NEWKID), announced its weekly chart for the 3rd week of August.
BLACKPINK retains its #1 spot in the NEW K.ID's weekly chart for three consecutive weeks as they tie with WINNER's previous record. BLACKPINK has announced a new single dropping on August 28th which will be a collaboration with American pop star, Selena Gomez. Selena Gomez also recently teased her collaboration with BLACKPINK on her Instagram post captioned, "SELPINK pulling up soon. 8/28".
Following their release of the single, BLACKPINK will be releasing their first debut album on October 2nd.
PENTAGON, SHINee, GWSN, and N.Flying all retained their spots in TOP5. The 6th place, WINNER, celebrated their 6th year debut anniversary. MINO posted a photo of WINNER on his Instagram, celebrating the time and unforgettable memories that they have spent together for the last 6 years.
Ranked at #9, SF9's Rowoon has been named as 'The North Face white label's F/W' model and its brand ambassador. With a height over 6'3'', Rowoon not only has a youthful personality but also has various talents as he can both sing and act in various entertainment fields. The North Face saw that Rowoon's versatility perfectly matched its brand image and decided to partner with Rowoon.
Coming in at #10, DAY6's sub-unit, Even of Day, is releasing a new album, 'The Book of Us: Gluon – Nothing can tear us apart' on August 31st. All 7 songs in the album are written and produced by the Even of Day members. Young K is expected to play guitar in place of Sungjin and Jae. JYP's representative commented, "Young K showed his expertise on the bass guitar and will continue to play more instruments." It was also mentioned that Wonpil's synthesizer and Dowoon's electronic drum will be key in this album.
Additionally, in last week's '2020 SORIBADA BEST K-MUSIC AWARDS', GWSN and LOONA won New Wave New Artist Awards while GFRIEND took the main prize (bonsang) home.
NEW K.ID, the only TV channel that allows viewers to enjoy K-POP Idol-related content programming 24/7 and exclusive episodes curated from 10K+ videos, is available at CH 511 for free on LG Smart TVs and XUMO apps on all Internet-connected devices.
Death after unmasked arrest – Mexico Floyd
The official reason for the arrest revealed by the police is not known, but the video footage posted on social media at the time of the arrest suggests that the reason is "not wearing a mask."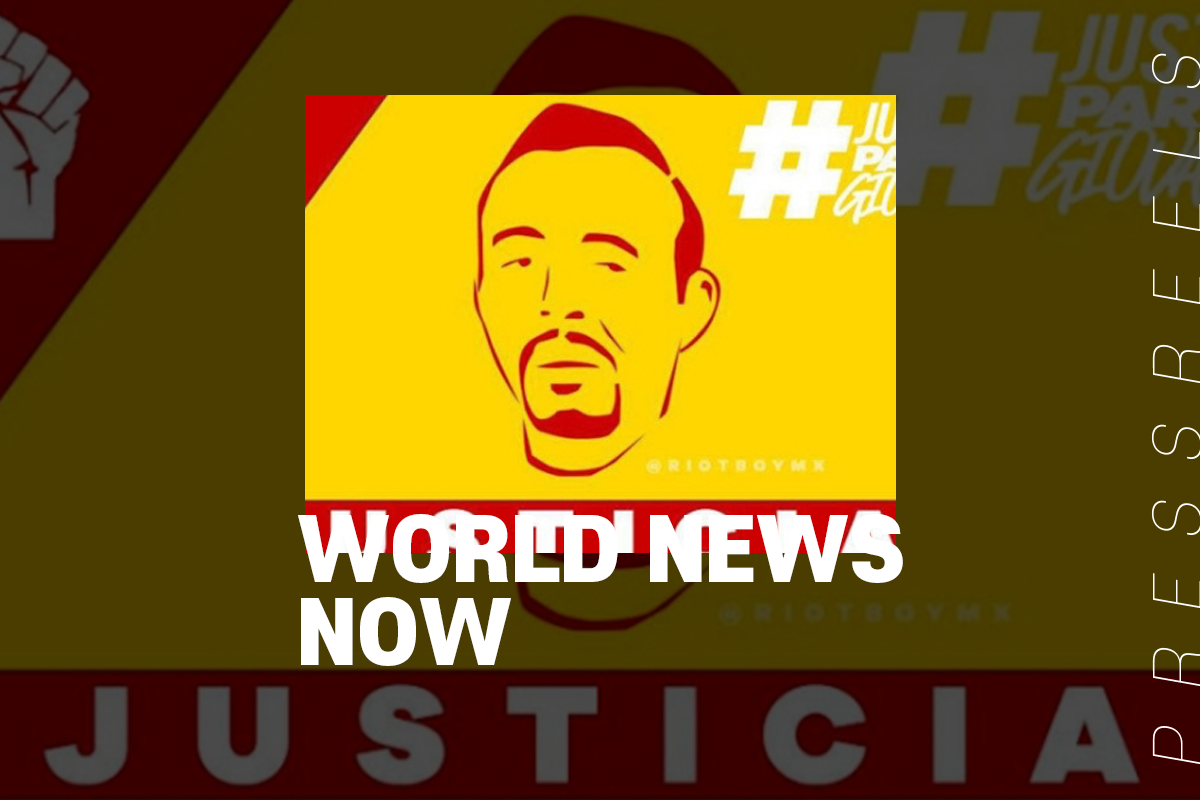 Amid a stir across the U.S. over the "George Floyd" incident that killed white police abuses, similar cases of abuse of public power have been revealed in Mexico, sparking public outrage.
The daily El Universal has been protesting against the incident since it was belatedly revealed that construction worker Giovanni Lopez died the next day after being arrested by police in Guadalajara, western Mexico, on April 4.
The official reason for the arrest revealed by the police is not known, but the video footage posted on social media at the time of the arrest suggests that the reason is "not wearing a mask."
Death of George Floyd
On May 25, 2020, George Floyd, a 46-year-old black man, died in Minneapolis, Minnesota, after Derek Chauvin, a white police officer, knelt on Floyd's neck for almost nine minutes while Floyd was handcuffed face down in the street