Two of the prison guards were indicted on the night Jeffrey Epstein committed his suicide.
It was their duty to monitor him that night. Instead they didn't check on him for 8 hours on August 10. 
They were just checking sales online and sports news. They even sleeping in their offices, thus not being able to carry out their responsibility as duty guars.
The two accused guards are Tova Noel and Michael Thomas. They were on duty at the Metropolitan Correctional Center in New York. They failed to do their task on interval checking and even reporting that they had done so during their shifts. 
How are they handling it?
According to the indictment," To conceal their failure to perform their duties, Noel and Thomas repeatedly signed false certifications attesting to having conducted multiple counts of inmates when, in truth and in fact, they never did such counts."
But both of the prison guards pleaded not guilty for the charges against them.
Noel and Thomas were supposed to do checks on Epstein every 30 minutes. Still, they were just sleeping and browsing through the internet. 
The office would just have been 15 feet away from the cell of Epstein.
The indictment added that one prison guard, Noel, used the computer periodically throughout the night. He searched the internet for furniture sales and benefits websites it. Additionally, Thomas also used the computer "briefly" to "search for sales and sports news."
This indictment was based on the security camera's surveillance footage in the cell block. Two of them were working on overtime shifts because there was a shortage of staff.
These policemen are put on administrative leave.
When interviewed by The Associated Press, Thomas' lawyer said that the guards were being scapegoat of Epstein's death.
"We feel this is a rush to judgment by the U.S. attorney's office. They're going after the low man on the totem pole."
The investigation revealed information.
Based on the surveillance footage, Epstein wasn't murdered which negates the first theory.
What are they saying?
However, Senate Judiciary Committee member John Kennedy R-La., defended his questioning and told in an interview in "Tucker Carlson Tonight" that she said Kathleen Hawk Sawyer, BOP Chief, that "Christmas ornaments, drywall, and Jeffrey Epstein" are "three things that don't hang themselves," clarifying "that's what the American people think."
He furthermore responded, "The point I was trying to make with Dr Sawyer is that the American people have the minimal thrust of government. They may not believe investigations once done. However, they're certainly entitled to wonder why it's taking a while to do the investigations."
The Senator wants to know what really took place during the death of Epstein while he was waiting for his federal sex trafficking charges. Sawyer also said that the FBI may also be looking at his end as a "criminal enterprise."
"The FBI is involved. They are looking at the criminal enterprise," Sawyer added.
Read More: Did the California Congressman Fart on National TV?
BLACKPINK With a Hat-Trick As They Once Again Retain The #1 Spot In NEW K.ID's Weekly Chart
NEW K.ID, the No.1 TV channel for all K-Pop entertainment and source (https://cutt.ly/NEWKID), announced its weekly chart for the 3rd week of August.
BLACKPINK retains its #1 spot in the NEW K.ID's weekly chart for three consecutive weeks as they tie with WINNER's previous record. BLACKPINK has announced a new single dropping on August 28th which will be a collaboration with American pop star, Selena Gomez. Selena Gomez also recently teased her collaboration with BLACKPINK on her Instagram post captioned, "SELPINK pulling up soon. 8/28".
Following their release of the single, BLACKPINK will be releasing their first debut album on October 2nd.
PENTAGON, SHINee, GWSN, and N.Flying all retained their spots in TOP5. The 6th place, WINNER, celebrated their 6th year debut anniversary. MINO posted a photo of WINNER on his Instagram, celebrating the time and unforgettable memories that they have spent together for the last 6 years.
Ranked at #9, SF9's Rowoon has been named as 'The North Face white label's F/W' model and its brand ambassador. With a height over 6'3'', Rowoon not only has a youthful personality but also has various talents as he can both sing and act in various entertainment fields. The North Face saw that Rowoon's versatility perfectly matched its brand image and decided to partner with Rowoon.
Coming in at #10, DAY6's sub-unit, Even of Day, is releasing a new album, 'The Book of Us: Gluon – Nothing can tear us apart' on August 31st. All 7 songs in the album are written and produced by the Even of Day members. Young K is expected to play guitar in place of Sungjin and Jae. JYP's representative commented, "Young K showed his expertise on the bass guitar and will continue to play more instruments." It was also mentioned that Wonpil's synthesizer and Dowoon's electronic drum will be key in this album.
Additionally, in last week's '2020 SORIBADA BEST K-MUSIC AWARDS', GWSN and LOONA won New Wave New Artist Awards while GFRIEND took the main prize (bonsang) home.
NEW K.ID, the only TV channel that allows viewers to enjoy K-POP Idol-related content programming 24/7 and exclusive episodes curated from 10K+ videos, is available at CH 511 for free on LG Smart TVs and XUMO apps on all Internet-connected devices.
Death after unmasked arrest – Mexico Floyd
The official reason for the arrest revealed by the police is not known, but the video footage posted on social media at the time of the arrest suggests that the reason is "not wearing a mask."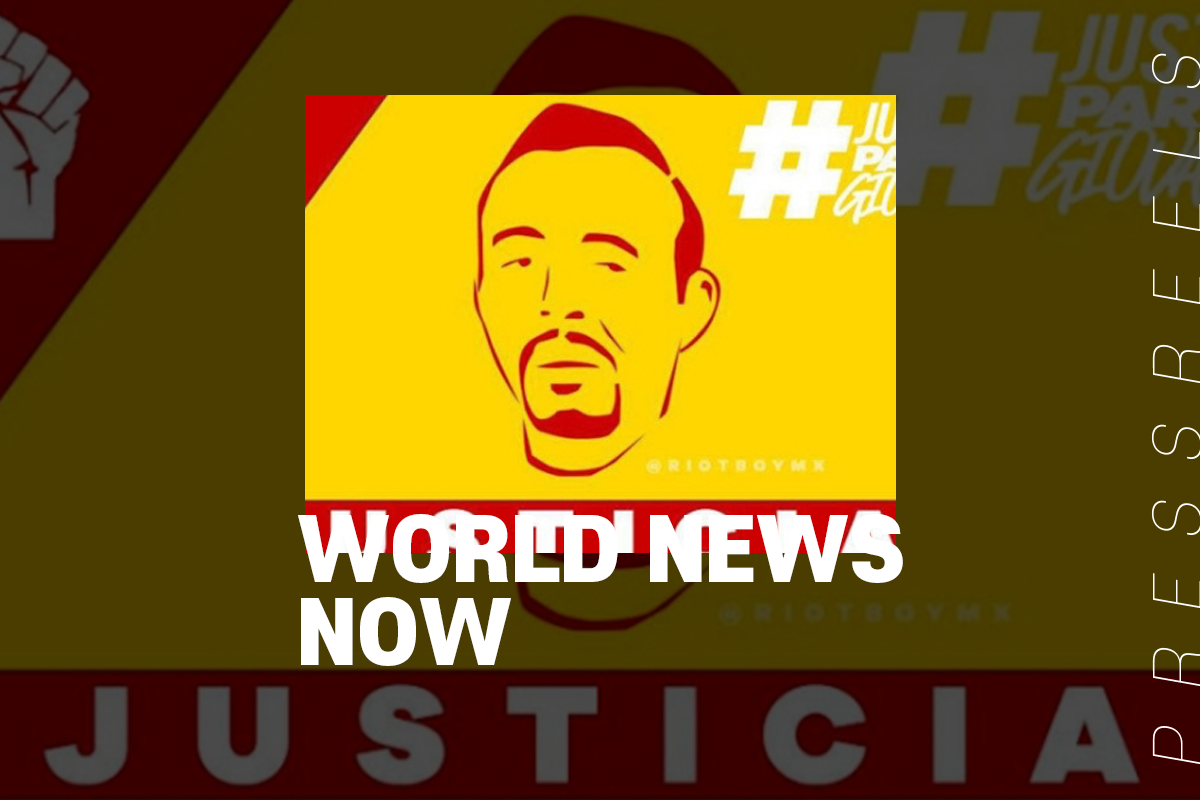 Amid a stir across the U.S. over the "George Floyd" incident that killed white police abuses, similar cases of abuse of public power have been revealed in Mexico, sparking public outrage.
The daily El Universal has been protesting against the incident since it was belatedly revealed that construction worker Giovanni Lopez died the next day after being arrested by police in Guadalajara, western Mexico, on April 4.
The official reason for the arrest revealed by the police is not known, but the video footage posted on social media at the time of the arrest suggests that the reason is "not wearing a mask."
Death of George Floyd
On May 25, 2020, George Floyd, a 46-year-old black man, died in Minneapolis, Minnesota, after Derek Chauvin, a white police officer, knelt on Floyd's neck for almost nine minutes while Floyd was handcuffed face down in the street