Finally, after almost two weeks of struggling, Tom Hanks and Rita Wilson have shown improvement from the coronavirus symptoms.
On March 11, the couple was tested positive with COVID-19. They have been spending a couple of days in the hospital before they were sent home.
They have been proactive in announcing to their fans their updates and some of their positive changes as days went by.
On Sunday night, the award-winning actor made a tweet and posted, "Hey, folks. Two weeks after our first symptoms and we feel better. Sheltering in place works like this: You don't give it to anyone – You don't get it from anyone. Common sense, no? Going to take a while, but if we take care of each other, help where we can, and give up some comforts… this, too, shall pass. We can figure this out."
Whereas the wife of Tom Hanks, Rita Wilson had her way of updating her fans too. She shared a fun video rapping to Naughty by Nature's Hip Hop Hooray. This, while in her hand a copy of Orson Scott Card's novel "Ender's Game" during the 4-minute video.
On her Instagram, she captioned it as "Quarantine Stir Crazy."
Other celebrities who shared like Andy Cohen after being tested positive on Instagram shared, "After a few days of self-quarantine, and not feeling great, I have tested positive for Coronavirus," he captioned a solemn selfie. "As much as I felt like I could push through whatever I was feeling to do #WWHL from home, we're putting a pin in that for now so I can focus on getting better."
The keyboardist of Bon Jovi, David Bryan, announced, "I've been sick for a week and feeling better each day, please don't be afraid!!! It's the flu, not the plague. I've have been quarantined for a week and will for another week. And when I feel better, I'll get tested again to make sure I'm free of this nasty virus. Please help out with each other. This will be over soon … with the help of every American!!"
Placido Domingo also wanted to tell people about his result. He said, "I beg everyone to be extremely careful, follow the basic guidelines by washing your hands frequently, keeping at least a 6 feet distance from others, doing everything you can to stop the virus from spreading and please above all stay home if you can," he wrote. Together we can fight this virus and stop the current worldwide crisis, so we can hopefully return to our healthy daily lives very soon. Please follow your local government's guidelines and regulations for staying safe and protecting not just yourselves but our entire community."
Colton Underwood from the Bachelor shared a video and posted on his Instagram "I want to let you guys know: I'm 28, I consider myself pretty healthy, I work out regularly, I eat healthily, and I became symptomatic a few days ago, got my test results back today, and they are positive. I'm exhausted."
Lost star, Daniel Kim, also announced his case, "Ready for a fight? I am. Yesterday I was diagnosed with COVID-19, the disease caused by the coronavirus".
Read More: The 2020 Olympics Have Been Postponed
BLACKPINK With a Hat-Trick As They Once Again Retain The #1 Spot In NEW K.ID's Weekly Chart
NEW K.ID, the No.1 TV channel for all K-Pop entertainment and source (https://cutt.ly/NEWKID), announced its weekly chart for the 3rd week of August.
BLACKPINK retains its #1 spot in the NEW K.ID's weekly chart for three consecutive weeks as they tie with WINNER's previous record. BLACKPINK has announced a new single dropping on August 28th which will be a collaboration with American pop star, Selena Gomez. Selena Gomez also recently teased her collaboration with BLACKPINK on her Instagram post captioned, "SELPINK pulling up soon. 8/28".
Following their release of the single, BLACKPINK will be releasing their first debut album on October 2nd.
PENTAGON, SHINee, GWSN, and N.Flying all retained their spots in TOP5. The 6th place, WINNER, celebrated their 6th year debut anniversary. MINO posted a photo of WINNER on his Instagram, celebrating the time and unforgettable memories that they have spent together for the last 6 years.
Ranked at #9, SF9's Rowoon has been named as 'The North Face white label's F/W' model and its brand ambassador. With a height over 6'3'', Rowoon not only has a youthful personality but also has various talents as he can both sing and act in various entertainment fields. The North Face saw that Rowoon's versatility perfectly matched its brand image and decided to partner with Rowoon.
Coming in at #10, DAY6's sub-unit, Even of Day, is releasing a new album, 'The Book of Us: Gluon – Nothing can tear us apart' on August 31st. All 7 songs in the album are written and produced by the Even of Day members. Young K is expected to play guitar in place of Sungjin and Jae. JYP's representative commented, "Young K showed his expertise on the bass guitar and will continue to play more instruments." It was also mentioned that Wonpil's synthesizer and Dowoon's electronic drum will be key in this album.
Additionally, in last week's '2020 SORIBADA BEST K-MUSIC AWARDS', GWSN and LOONA won New Wave New Artist Awards while GFRIEND took the main prize (bonsang) home.
NEW K.ID, the only TV channel that allows viewers to enjoy K-POP Idol-related content programming 24/7 and exclusive episodes curated from 10K+ videos, is available at CH 511 for free on LG Smart TVs and XUMO apps on all Internet-connected devices.
Death after unmasked arrest – Mexico Floyd
The official reason for the arrest revealed by the police is not known, but the video footage posted on social media at the time of the arrest suggests that the reason is "not wearing a mask."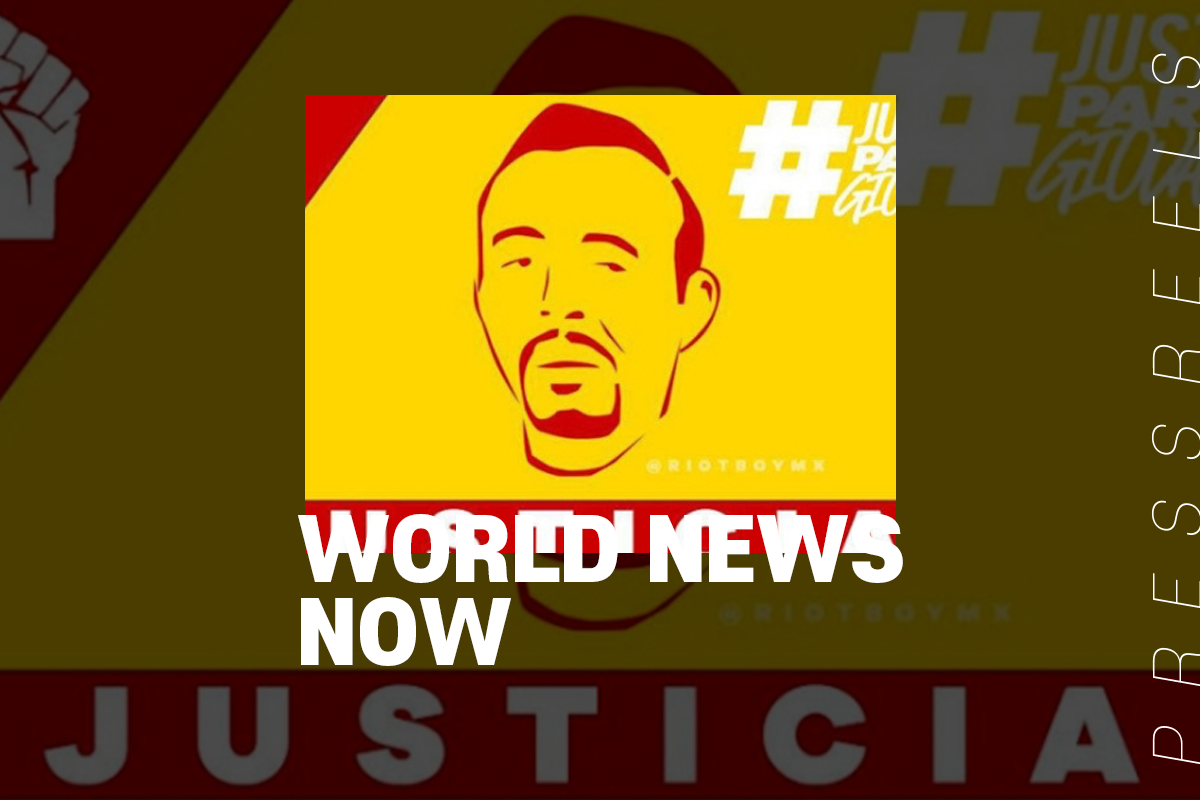 Amid a stir across the U.S. over the "George Floyd" incident that killed white police abuses, similar cases of abuse of public power have been revealed in Mexico, sparking public outrage.
The daily El Universal has been protesting against the incident since it was belatedly revealed that construction worker Giovanni Lopez died the next day after being arrested by police in Guadalajara, western Mexico, on April 4.
The official reason for the arrest revealed by the police is not known, but the video footage posted on social media at the time of the arrest suggests that the reason is "not wearing a mask."
Death of George Floyd
On May 25, 2020, George Floyd, a 46-year-old black man, died in Minneapolis, Minnesota, after Derek Chauvin, a white police officer, knelt on Floyd's neck for almost nine minutes while Floyd was handcuffed face down in the street